Friday, September 02, 2005

put out the fire, and don't look past my shoulder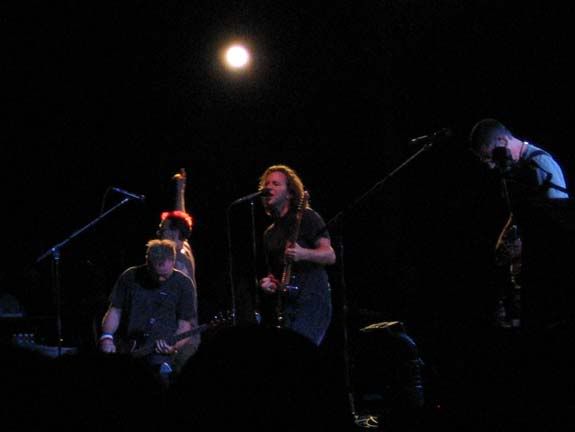 Back from
Pearl Jam
at the Gorge. Very tired.
Setlist:
Acoustic Set:
I Believe In Miracles, Small Town, Off He Goes, Lowlight, Man of the Hour, I Am Mine, Crazy Mary, Black, Hard to Imagine
Electric Set:
Last Exit, Save You, Do The Evolution, Alone, Sad, Even Flow, Not For You/Jam, Corduroy, Dissident, MFC, Undone, Daughter, In My Tree, State of Love and Trust, Alive, Porch
Encore 1:
Love Boat Captain, Insignificance, Better Man, Rearviewmirror
Encore 2:
I Won't Back Down, Last Kiss, Crown of Thorns, Blood, Yellow Ledbetter, Baba O'Riley
I've seen this band six times previous, twice in amazing venues (the Commodore and Benaroya Hall in Seattle), but this one took the proverbial cake. "Undone" was played for the first time ever, and rarely played non-hits like "Alone" and "Hard to Imagine" made appearances. 35 songs in 3 1/2 hours... that's getting your money's worth.
I need to sleep now.
Here are some photos... I was pretty far away, and I'm still getting the hang of my new camera, although it's already performing much much better than my old one. When I can get a little closer to the stage at a show, I think I'll be quite pleased with the results...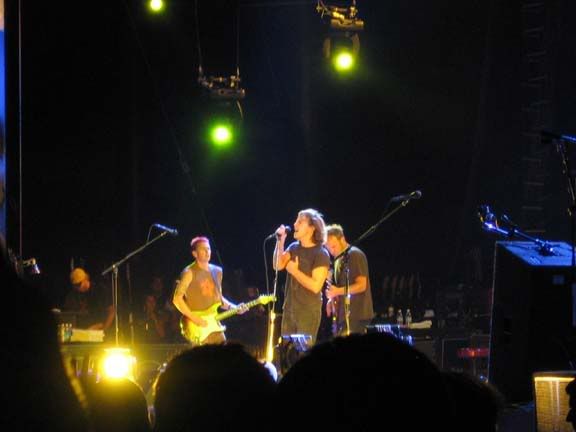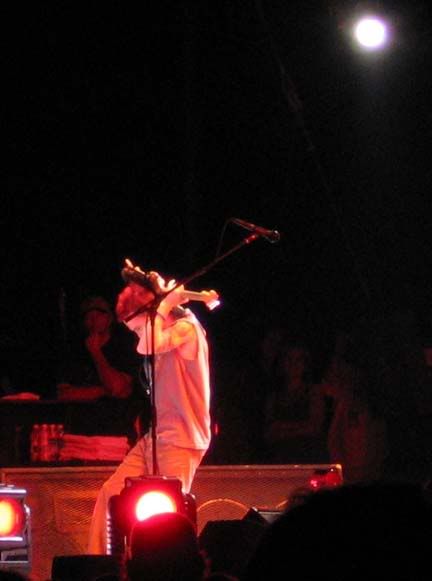 a shame that the mic stand was in the way.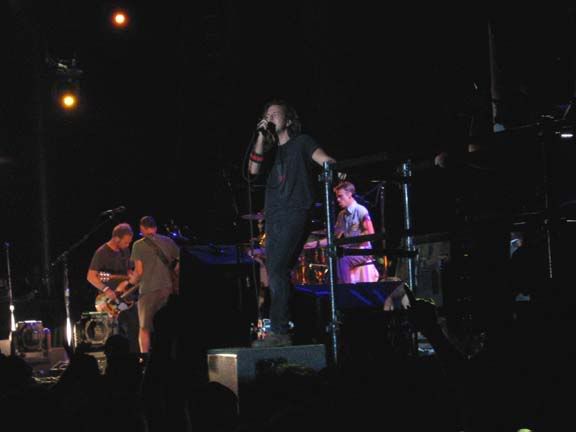 now playing: Pearl Jam - Last Exit
2 Comments:
nice pics - what kind of camera did you get?
just a Canon a510...

my old one had zero in the way of manual controls though, so being able to set shutter/aperture seems like such a treat right now.
By

Quinn, at 11:57 a.m.