Monday, April 25, 2011

lawn knives
Contest: WeirdCanada.com presents... Wyrd Festival at the Waldorf
You may have read about Weird Canada's traveling caravan of awesomeness, Wyrd Festival, last year (it toured around Alberta and featured, amongst many other fine acts, a few Vancouver favourites). This year, they're extending the tour and touching down at the Waldorf on May 22nd. The
full line-up
features 19-bands in two rooms and it'll only run you $20 (so, like, a buck a band).
This is probably the thing I'm looking forward to most between now and Music Waste, so I'm psyched that Paul from Weird Canada offered up a pair of tickets to give away to someone out there.
We'll keep this one easy. To win, just send me an email with the subject line "Weird Canada Contest" to quinn.omori[AT]gmail[dot]com. The only tests of skill are un-obfuscating my email address and naming the local band that's not already playing that you'd add to this already stacked bill. Entries are due by Sunday May 8th at 11:59pm and I'll draw a winner the next morning, which gives you tons of time to still buy tickets if you don't win.
Easy, right?
Stay up to date on the show details on
Facebook
and buy tickets
online
or in person at Zoo Zhop.
now playing: Gobble Gobble -
Eat Sun, Son
Labels: contests, weird canada
Wednesday, April 20, 2011

knowing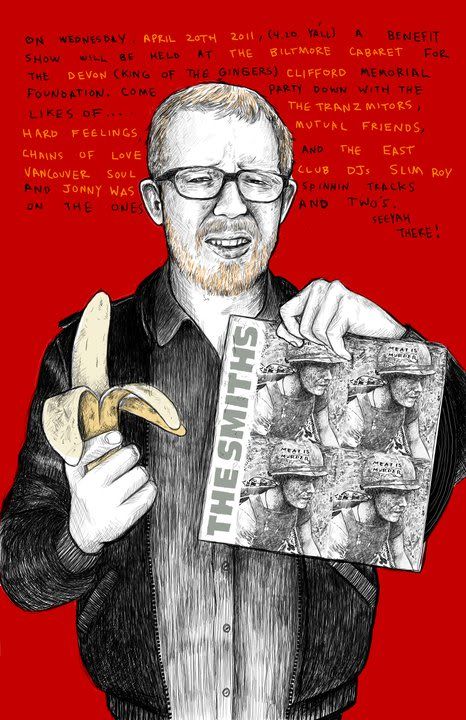 Just a reminder that this is tonight.
Friday, April 15, 2011

lost in bollywood
So, record store day goes down tomorrow. And while there's a lot of records have me excited (the Sonic Youth and KRS comp reissues and the Cults 7", in particular), there's also a lot of live performances that do. None more so, though, than
Boogie Monster
performing
Zechimechi
in full at Zoo Zhop (and later that night at a house show, playing mostly new stuff).
I'd provide some sort of description, but the beauty of the internet 2.0 is that you don't have to endure that. You can just press play up there. Crank it up loud.
now playing: EMA -
California
Labels: boogie monster, record store day
Thursday, April 07, 2011

to tell the truth, oh, this could be the last time
Hey, so, I was in New York last week watching that up there (and also visiting my awesome friend
Becky
). I won't go into detail, since the internet sort of blew up about the whole
LCD Soundsystem
retirement thing last week (
this piece
was my favourite). But I will say that I'm glad I got to see my favourite band of the last decade and one of my favourite live acts ever one last time... in New York with a friend I hadn't seen in far too long to boot.
Back on the home front, there's not a whole lot (but still enough to keep you occupied) going on this weekend, but next weekend is jam packed.
There's a bunch of shows on Friday the 15th, but I'd point out two fundraisers that are both for causes worth throwing some cash at and also boast pretty sweet line ups.
Wizerdz, Mode Moderne, Phonecalls, and Keep Tidy play the ANZA, which is a
Music Waste
fundraiser.
And, Hospital Blonde, Feral Living, Watermelon, Koban, and Murhaus play Gam Gallery to raise money for Britney from Koban's aunt, who has cancer.
Saturday the 16th is record store day, which means Red Cat, Zulu, Neptoon, Scratch, and Zoo Zhop are all hosting in-stores with some of the city's best bands (see the sidebar for the full line ups) and a ton of rad looking
exclusive releases
(PDF). I'm stoked to see Boogie Monster perform their long overdue debut LP in full at Zoo Zhop and pick up copies of the Nirvana, Sonic Youth, and KRS compilation reissues.
now playing - Pina Chulada -
Someone Like You
Labels: lcd soundsystem, music waste, record store day