Monday, April 30, 2007

hallmark poultry, ltd
A bit short notice, but tonight at the Railway there's a songwriter's round with Leah Ambramson, Marc Morrissette (Octoberman), Melisa Devost, Brock Allen (A Pale Blue), Lyn Heinemann (Portico), and Ryder Havdale from Mohawk Lodge.
Also, rather than go to the Arctic Monkeys (and Be Your Own Pet!) on Friday, I'm going to go see Rick Mercer speak (because I'm dorky enough to choose political humour over rock n roll). So if there is someone out there who would be kind enough to take my Arctic Monkeys tix off my hands I would be much obliged. $95 for the pair, which is, believe it or not (I can show you the receipt), what it came to from Ticketmaster. Email: quinn.omori [at] gmail.
(sold - thanks Jeff)
now playing: Curtis Mayfield and the Impressions - Fool for You
Labels: show announcements
Sunday, April 29, 2007

anything but disco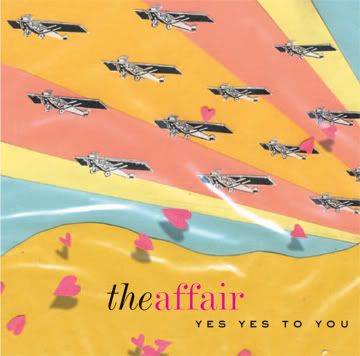 Promo Pile: Vol. 3
The Affair
-
Yes Yes to You
I think the
Buddyhead MP3 Blog
was the first thing that tipped me off about the Affair. I can't remember exactly when they posted about the NYC band, but I do know that I had three mp3s kicking around on my hard drive for about a year before they finally released their debut full-length,
Yes Yes to You
in January.
The band isn't exactly trying to break new ground with their new new-wave sound, but what they lack in originality they make up for with tunes, and the latter is often better than forced novelty anyhow. The Affair's also been blessed with quite the singer, and even if you're sick of "throwback" bands, you'll want to give them a chance because of Kali Holloway. In a track review for the Tyee, I think I said something about her having Debbie Harry's attitude and Ronnie Spector's pipes, and I stand by that. The songs on
Yes Yes to You
are bursting with girl group leads, but also boast lyrics with enough modern wit to make the Velvettes blush collectively.
The only thing about this record that rubs me the wrong way is the production. The vocals are pushed up to the front and sound great, the drums sound nicer, and the guitar has some extra "umph." But the keyboard has gone from having this really smooth and appropriately vintage sound to a much sharper casio kind of tone. It's still a great album, but I found that a little disappointing (check it out for yourself below).
download: the Affair -
Andy
(from
Yes Yes to You
via
theaffairnyc.com
)
download: the Affair -
Undressed, Undercover (Demo Version of "Andy")
now playing: Bjork - Earth Intruders (Spank Rock Remix)
Labels: promo pile, the affair
Friday, April 27, 2007

i'm getting loud with you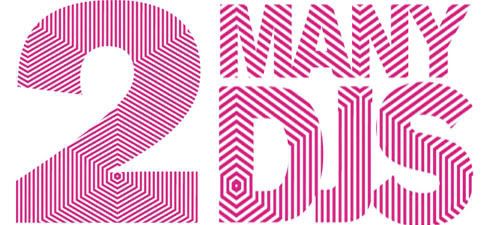 Once again, against my better judgement, I found myself in the Caprice. Last night I braved the venue for
2 Many DJs
(aka David and Stephen Dewaele of Soulwax).
I had fun, but honestly, I wasn't overly impressed, though that probably says more about my personal tastes than anything. Comparing it to the Ed Banger party a month back, there were far fewer train wrecks (in fact, I can't really remember hearing one), but I'll take the Ed Rec "here's two minutes of every single song you want to hear" approach over the flawless, build-it-up-tear-it-down approach from last night. I imagine that a decent number of folks felt similarly, because the place started to empty out pretty early. Of course, it might have been that - since it wasn't sold out ahead of time and they could actually get in - the regulars were just cleared out by the "unusual" sounds coming off the decks.
On a side note, are you rich, stupid, or both if you're willing to pay $30 on a Sunday to listen to DJs you've never heard of, just because you want to get into the Caprice?
As you've probably already heard everywhere else,
Jack and Meg
love Canada. So much so that they're playing every single province and territory at least once (and tiny Nova Scotia twice!). The tour stops in Burnaby's Deer Lake Park on June 24th. I know people from the island (or further) are going to call me out as a whiner, and Deer Lake is really nice... but getting to Burnaby sucks. Tix are on sale May 4th. (thanks to Tia for the ticket info)
When he's not providing you with a dose of
morning brew
to start your day (among a myriad of other scholarly pursuits), Sean Orr is fronting a band again. He was kind enough to let me know that he's teamed up with three other gentlemen to form
Taxes
. Their first show is tonight at Pub 340 with
Shearing Pinx
,
Cascabella
, and
Deadsure
(Deadsure headlines, Taxes opens, fyi). They've also got a show lined up on May 10th (though I'm not sure where) and one on May 29th at the Lamp with
Bison
and
Kylesa
.
Matt & Kim
are at Pat's on June 6th. When I first heard them I thought "poor man's Mates of State," but they keep coming up in conversations, so maybe it's worth giving them another whirl.
Veda Hille
is at WISE Hall on May 6th.
Battles
(note: no "the" preceding the name) are at Richard's on July 4th.
Also on Independence Day,
the Album Leaf
are at the Plaza with
Under Byen
.
BrakesBrakesBrakes
are at the Media Club on June 3rd.
now playing: Cadence Weapon with Final Fantasy - Sharks (live on CBC Radio 3)
Labels: show announcements, show recaps
Thursday, April 26, 2007

it hurts to see you dance so well
The Pipettes
are the Plaza on June 15th. Break out your polka dot dresses and pseudo retro dance moves.
Circlesquare
are playing at Open Studios on May 12th. I think I'll have some tickets to give away for this show in the next couple of days, so stay tuned.
Lauren
, who promotes great shows over on the Island all the time, emailed me to let me know that she's putting on a show on the mainland in a couple of weeks.
National Frost
- all the way from Regina - are at the Lamp on May 14th.
Hot Chip
are doing a DJ set at the Plaza after their show at the Commodore on June 19th.
Marnie Stern
is scheduled to riff out at a venue tba on June 22nd.
Yacht
opens the AiH show on June 14th.
DJ Ayres
and
Tittsworth
are spinning at the Chapel on May 19th. (via
Chalked Up
)
Oh, and I'm in the new issue of
Tooth and Dagger
. I'm talking about
that other website I do stuff for
, not writing. Although, I might do the latter for them as well for forthcoming issues. Nepotism at its finest!
now playing: Cat Power - Fool
Labels: show announcements
Tuesday, April 24, 2007

heroin is so passe
The
Dandy Warhols
are at the Commodore on June 1st. I know they sold out Richard's really fast last time around, but I'm still a bit surprised that they're getting booked into a bigger room when it seems like their audience (at least for their records) is slowly declining. (thanks to Lauren for the heads up)
Zulu Records
is hosting the latest installment of their "Music in the Afternoon" in-store series on May 6th.
Apostle of Hustle
will perform, starting at 4pm.
Bob Wiseman
is at the Centre for the Performing Arts on May 25th with
Jason Trachtenburg
and
the Phonemes
as part of the
DOXA Documentary Film Festival
(May 22-27th). If you were at the Final Fantasy show out at UBC earlier this year, you'll probably recall that Bob's opening set was hilariously awesome.
David, who books
the Lamplighter
, emailed me with May's
listings
, and I wanted to draw your attention to a handful of shows that jumped out at me...
Personal faves,
Lions in the Street
headline a show on May 5th.
the Flairs
,
Mass Undergoe
and
Dreams of Treason
support.
One Cool Word Magazine
is throwing a party on the 12th with
Portico
and
Ok Vancouver Ok
.
Kyle and Khol
present the
They Shoot Horses, Don't They?
CD release party on May 18th.
IMU Productions
hosts an
Air Guitar Competition
the next night.
now playing: Yeah Yeah Yeahs - Fancy
Labels: show announcements
Monday, April 23, 2007

golden skans
Sorry for the lack of updates, but I just haven't had a lot to blog about lately...
I made it down to Richard's to see the next great British hope, the
Klaxons
, last night. I'm writing it up for
Streethawk
, so I'll keep the recap here brief, and say that they were a lot noisier than I expected. I know that "new rave" coinage was a bit of a joke, but their studio output does live up to the term pretty well. Conversely, last night they were loud and sludgy, and came to rock. Definitely not what I thought I'd be hearing, but not disappointing either.
Menomena
is at the Red Room on June 2nd.
Young Galaxy
, A&C's latest signing, are at the Media Club on June 12th.
In Flight Safety
supports.
The
LCD Soundsystem
(James Murphy, Pat Mahoney, Al Doyle) DJ set on May 4th is at Celebrities. The first 250
tix
are $15, with the rest going for $20.
Congrats go out to
the Choir Practice
, who scored the opening spot for Jarvis when he come through next week.
Half Alive
is sticking around at the Waldorf until July 6th, when it moves to Richard's. Honestly, I rather like the place as a show venue, but it's always been my personal policy to avoid any club night there.
now playing: Smashing Pumpkins - 33
Labels: show announcements, show recaps
Wednesday, April 18, 2007

you've been thunderstruck
My friend Yuki graciously uploaded a short clip of the Cons doing their best AC/DC impression.
Tortoise
is at the Commodore on June 27th as part of the Jazz Fest.
Fond of Tigers
opens.
Fond of Tigers will also be headlining their own show on May 4th at the Railway.
Trembling
and
Books & Branches
support.
George Martin is speaking at the Chan Centre on April 30th. Upside: he was the fifth frigging Beatle! Downside: $66... also that Cirque de Soleil thing.
That's all for now. I got a couple of nice records in the mail, but I'm finishing up some other stuff, and honestly, most of my leisure time has been devoted to hockey lately. Speaking of, I'll be at the game tomorrow, and I'm psyched!
now playing: Pride Tiger - the Lucky Ones
Labels: show announcements
Monday, April 16, 2007

everything all the time
If you'd like to celebrate Canada Day with a quintessentially American band, you can check out
Band of Horses
at Richard's on July 1st.
Liam from
Yukon
emailed to let me know that they'll be opening for Adrian Orange (formerly
Thanksgiving
) at Pat's on May 8th.
Caravan
and
Prince of Wails
(Todd from
the Winks
) round out the bill.
Vietnam
is opening the Black Angels show.
Half Alive
is at the
Waldorf Hotel
this week and for the next little while. I heard a nasty rumour that they might be moving to Richard's in a couple of months. Hopefully it's only a rumour.
I have a ticket to Wednesday's Ted Leo show, and I don't really feel like going anymore (no offense to Ted). So if anyone would be kind enough to take my ticket off my hands, I would be much obliged. $16 saves you the service charge. Email me: quinn.omori [at] gmail
(sold! thanks Bryan)
now playing: Sloan - Deeper Than Beauty
Labels: 1/2 alive, show announcements
Friday, April 13, 2007

that great gospel jest called rock n roll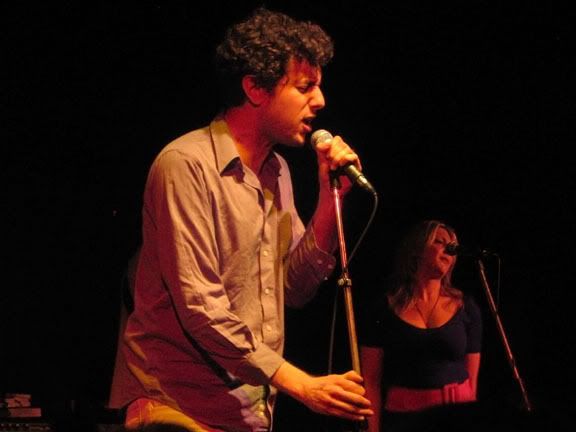 I spent (almost) all day in the presence of rock and/or roll yesterday, capping off my evening with a set from the
Constantines
. As usual, the band came ready to bring it, so other than noting that Bry Webb sounded a little hoarse, there's not much more to report... except for the encore. After ripping through a set that contained all of my Cons faves (On to You, Arizona, and Young Offenders, among others), the band invited Jon Rae and the River and Ryan from Ladyhawk (don't know where the rest of the 'Hawk dudes were) to join them on a cover of "Thunderstruck." It was as awesome/ridiculous as it sounded.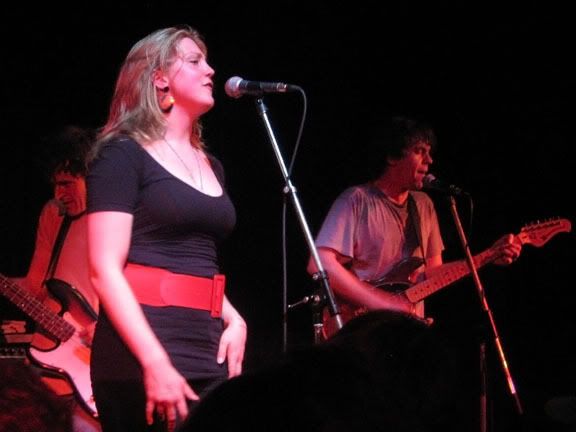 I missed Ladyhawk (shocking, I know), and got to the Plaza just in time for
Jon Rae and the River
. Honestly, for whatever reason, I've never paid much attention to the BC ex-pat since he headed back East to set up shop in TO. My mistake. Jon and his band totally delivered with a set of no nonsense rock that was infused with equal parts roots and gospel. I was ready to fall asleep once I made it to the venue, but by song number two of the River's set, I was wide awake and ready for more. Oh, and they finished their set with a balls to the wall cover of "Bastard's of Young" (by the Replacements - but you probably knew that) with Bry on vocals (which is actually when I took that photo of him)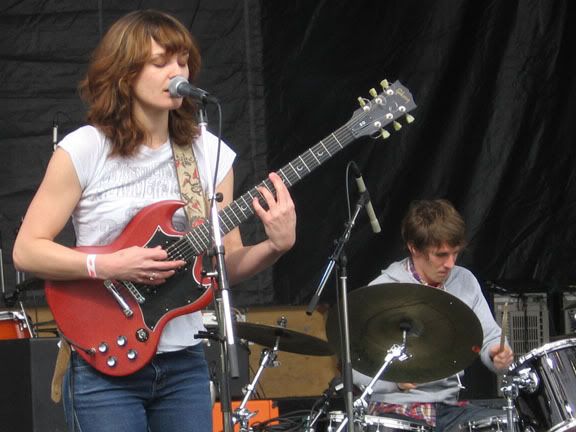 Earlier in the day, I made it out to the 16th rendition of
Arts County Fair
. I pledged that last year would be my last drunken all-day party ACF experience, but I was pretty excited to catch Land of Talk. Despite their early set time, they didn't disappoint, at least considering that ACF involves playing to a crowd that's not really there to see you, as much as they're in attendance to see each other.
I managed to catch up with (lead singer) Elizabeth Powell before the band's set, and she let me know that thy have an full-length recorded and also that they'll be in town opening the Rosebud's show on June 9th. Now I just have to find a way to swing that and Girl Talk/Datarock.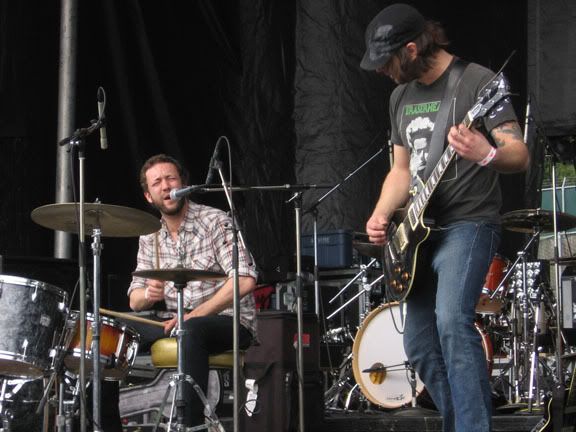 Pride Tiger
opened the show. Again, the early slot meant a sparse crowd, but the guys did their best to do their thing anyhow, which as you probably know means more riffage than you can shake an ass at.
I picked up a sampler for their new album, and I'll get one of the two tracks up soon. Josh at EMI also dropped me a note last night to let me know that he's sent a copy of the new album my way, so expect some full thoughts on that soon as well. I'm pretty pumped for the record.
Honestly, after the first two acts, I was more content to visit with some people I haven't seen in awhile than watch the remaining bands all that intently (Aaron Prichett, Maseo from De La Soul, and Sam Roberts), but I've got to mention that I was amazed when the self proclaimed "Prince de la Rave Rap,"
My! Gay! Husband!
and his Half Alive compadres proved that they can rock any crowd, when they got a couple of thousand non-hipster University kids to dance between sets.
Jill Barber
is at the Media Club with
Jim Bryson
on May 9th.
Electrelane's show is canceled because they're opening for the Arcade Fire. edit: but not here. (thanks Matt and thanks to the anonymous tipster for the correction)
And finally, the Cave Singers and Lightning Dust is also off. Refunds at point of purchase.
I rattled this off in a hurry, so apologies for any glaring spelling/grammar/typing errors.
Game two tonight! Go Canucks go!
now playing: Contantines - Arizona
Labels: constantines, jon rae and the river, land of talk, pride tiger, show announcements, show recaps
Wednesday, April 11, 2007

hello out there, we're on the air...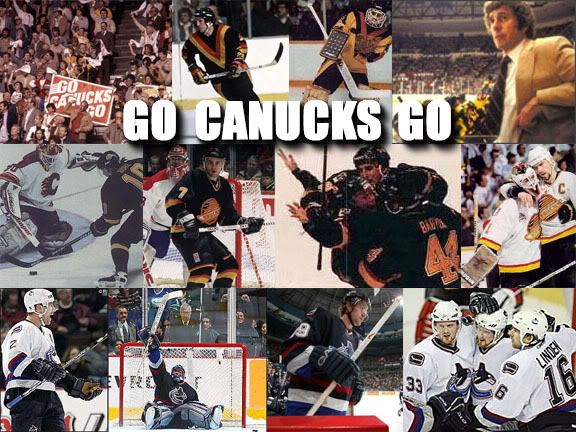 I generally try to keep it about music here, but every once in awhile one of my other interests has to sneak its way in. With that said: GO CANUCKS GO!
I tried to find a "King Richard" mp3, but sadly came up empty. I also tried to find the RealAudio file of me reciting a poem about Pavel Bure that I wrote in Grade 7 (after they narrowly lost the cup - I won $50, which sadly is my highest per/word payment for any sort of writing). Mercifully, that's no longer on the internet.
Shearwater
are at Richard's on June 24th.
Datarock
has been added to the Girl Talk show.
The Electrelane/Blow show is now canceled. I'm even more happy that I'm going to Sasquatch now. You can grab refunds at your point of purchase.
Edo from
the Clips
emailed me with an interesting proposition that he's calling "no sleep til Daft Punk." The gist of the plan is to get as many people together to take the same train to Seattle for the show, dress in robot costumes, get one night's sleep, and storm the WAMU, before leaving the next morning at 7am (there's that "no sleep" part).
The ride is $30 each way (which is pretty cheap).
If this piques your interest, you can email Edo at: ph [AT] mothafu.ca to help plan or for more details.
now playing: Yeah Yeah Yeahs - Maps (live)
Labels: canucks, daft punk, show announcements
Tuesday, April 10, 2007

stop, look, and listen
Imagine for a second, that you catch the Skytrain to work everyday. Imagine also, that you always get off the train at Granville Station. Now imagine that one day, with no warning or fanfare, one of the
world's greatest violinists
is stationed with his case out for donations right at the bottom of the stairs (imagine also, that the SkyCops let this happen). He's opening with one of the most difficult pieces ever composed for his instrument, and delivering it rather flawlessly. And as all that beautiful music echoes around the station, here's the million dollar question...
Would you stop to listen? Or, would you even notice?
My friend Tyler sent me this great article from the Washington Post Magazine, and I had to
share it
.
now playing: Andrew Bird - Yawny at the Apocalypse
Sunday, April 08, 2007

party hard
It's three days after the fact, but I thought I should mention how great
Flosstradamus
was at the Bourbon on Thursday. Everybody does that genre mashing club thing now, but if you're going to be part of the crowd, it's fine if you make sure you're at the head of the class.
If you want to recreate some of the dance floor magic, they've got a couple mixes up for download.
download: Flosstradamus -
Vice Records Mix
download: Flosstradamis -
The 3-Peat Mix
(both via their
MySpace
At about 1am,
Andrew WK
came out to do his thing. I've actually seen him live before, and thought it was pretty great, but Andrew with an electric piano, over DJ spun beats, toed way more precariously along the line between ridiculous and great. If you were there, I'll let you decide the final verdict for yourself.
Mike Relm
is at the Commodore on June 28th with
Champion
.
now playing: Sleater-Kinney - Night Light
Labels: lazy show recaps, show announcements
Thursday, April 05, 2007

backstage with modern dancers
Somehow, my friend Shea managed to book
Great Lake Swimmers
in at UBC for a show in a room with half the capacity and at 2/3rds the ticket price (1/2 in advance) the day before their big show at Richard's with
SWAK's
blessing. So, kudos to him for that.
The only downside to the decreased cost, was that it apparently facilitated a handful of people who were willing to pay the cover to stand around and talk loudly in the back, but those people tend to show up at $45 shows too. What can you do? (Well, you could do a lot of stuff, but most of it would be illegal). But I digress.
The last time I caught GLS, Tony Dekker was representing the name all by his lonesome. While he got an occasional hand from Jonathan (of Jonathan, Inc) and his solo show certainly wasn't a let down, the full band treatment that most of the tunes got this time around was welcomed. If you could knock the Great Lake Swimmers for something, it would be that the songs tend to have a same-y feel when it comes to composition (how many times can you reinvent 3-4 chords and hushed vocals?), and the added instrumentation provided some more variety. On the other hand, Dekker's got a voice that could probably carry an evening by itself. As mentioned, the Gallery was plagued with some idle chatter earlier in the set, but when the band dropped out during one number and Tony carried the bridge acapella, it was amazing how quickly everyone shut up.
If you're headed to Richard's tonight, you're unlikely to leave disappointed.
Music Waste
- which is running June 7th to 10th this year - is now accepting
submissions
.
Tara Henley has a decent article on homophobia in hip-hop in
the Straight
The Queers
are at the Red Room on June 9th.
Beyonce
is at GM Place on September 7th.
Only
is tired of CobraSnake clones. The discussion gets nasty. Teh internerdz rulz!!1111
Half Alive
has a temporary home for tomorrow night.
now playing: Sleater-Kinney - Modern Girl
Labels: great lake swimmers, show announcements, show recaps
Wednesday, April 04, 2007

tastes like gold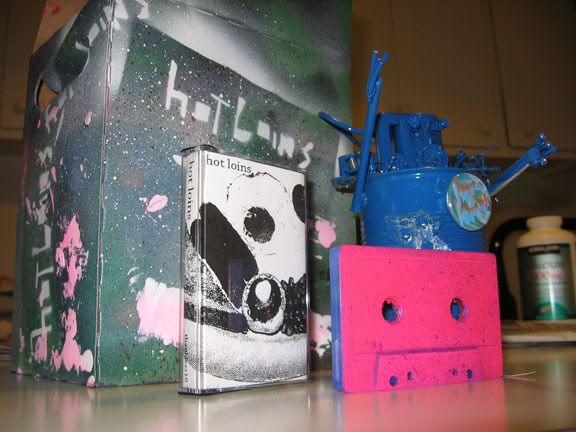 Honestly, they had me at "comes in a robot."
Hot Loins
posthumous tape release is out now on
Thankless
. As you can see, the 6-track cassette comes with some rather elaborate packaging. Aurally, it's the same brand of noisy, claustrophobic sounding no-wave that the guys played around town for the last two years. I'd give you more, but I've only listened to it once. And I would've waited to give a "proper" review, but if you want one of these, you might want to jump on it soon; it's strictly limited to 50 copies.
They're at Zulu for $14.98, available by
mail-order
for $17 (because of the shipping), or you can grab one directly from Bil (from Thankless) at Fake Jazz Wednesdays (which happens every Wed at the Cobalt - but hopefully you knew that already).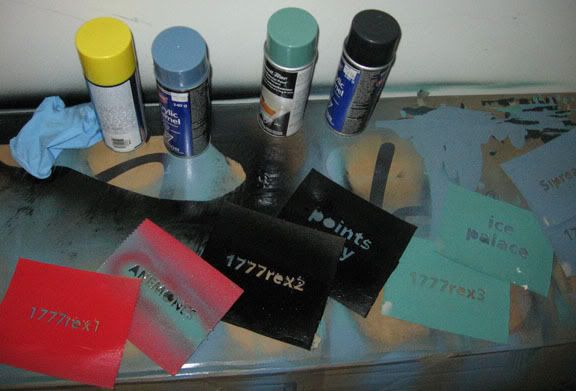 In other DIY-limited-edition-releases-you-may-want-news, the final two (at least for the time being) CD-Rs from
1777 Rex
are now available. The "Special Times" EP by
Anemones
and the long shelved, and newly remastered,
Ex-Dead Teenager
LP are now on the shelves at Zulu.
Speaking of robots,
the Robot Ate Me
is at the Lamplighter this Sunday (the 8th) with
Run Chico Run
and
International Falls
.
The Lamp also has a podcast now. You can check it out right
here
Half Alive
needs a new home! Smiley O'Neal's, which served as home for the night for a grand total of one evening, gave them the boot because of "excessive noise." Did the bar expect ballroom dancing and polite applause or something? If you've got the hook up on a suitable venue that can last until July, drop the guys a line via their
website
.
Labels: 1/2 alive, 1777rex, hot loins, show announcements
Tuesday, April 03, 2007

boys of summer
I'm not much of a baseball fan, but I'll take any excuse to post something about the Hold Steady. It's with great pleasure then, that I point you to their
MySpace
, where you can download the band's Minnesota Twins inspired rewrite of "Take Me Out to the Ballgame." Happy day after opening day.
There's video of Craig in the studio recording the vocals on
MTV's
site, but you can only watch it if you're in the US (or alternately routed through an American proxy server). Wack.
That being said, because my location thwarted me, I headed over to YouTube, and while I couldn't find an illicit copy of the aforementioned clip, I did stumble upon two videos of the unreleased track, "212-MARGARITA." One was filmed for
Studio UGO
and the other was
filmed in Brooklyn
and features Craig giving some insight into the song's title.
download: the Hold Steady -
212-MARGARITA(live on Studio UGO)
While we're at it, here's the boys' take on the Violent Femmes' "American Music." Craig characteristically half-sings and half-talks his way through things, which you've probably heard, and probably love or hate. Either way, you've got to admit that there's something rather fitting about a band whose lyrics chronicle teenage debauchery in all it's glory covering a song that boasts the lines, "Did you do too many drugs? I did too many drugs." This is from the Australian version of
Boys and Girls in America
, so if you happen to be Australian, hopefully you've actually purchased this. The rest of us can be left to wonder why North Americans who legally buy the album get screwed out of extra tracks.
download: the Hold Steady -
American Music (Violent Femmes Cover)
now playing: Stars - Your Ex-Lover is Dead (Final Fantasy Remix)
Labels: mp3, the hold steady
Monday, April 02, 2007

so trill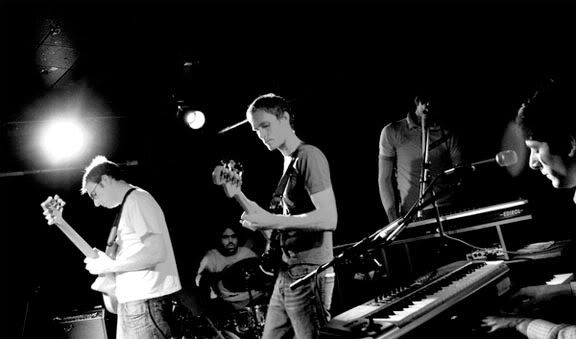 photo by J. Brass (via the Clips MySpace)
On Friday, Andrew from
the Clips
was kind enough to invite me down to their show at
the Chapel
. Before I get to the music, it's worth digressing a little to talk about the venue.
Located just around the corner from Pat's, the former funeral parlour is a great new addition to Vancouver's collection of venues. Honestly, the way things are going in the city, I'm happy when any place willing to host live music springs up, but this place looks like it could really be something special. On Friday (and through until April 15th), the place was also playing host to the art show,
Vague Undertaking
, and while I'd never profess that I'm very knowledgeable about visual arts, it seemed like a great spot to showcase some pretty interesting looking pieces. The room that the bands played in was cozy, but not cramped, and more importantly, it sounded pretty good in there. But back to the band...
When I sampled the Clips' music for the first time (through their MySpace), I remember thinking "they're pretty good," and sort of filing it away. Honestly, I think it may be in part due to the fact that the p2p revolucion has started to eat away at my attention span, but that's another discussion for another day. On that note, I showed up on Friday with a very general idea of what I was about to hear, and came with very few preconceptions. And, I've got to say, I was really quite impressed. The guys don't really stick to one style, so I was more enamoured with some tracks and less into others from a personal preference perspective, but it seems that whatever they try to do stylistically, they can do well. For me, the highlights were the dancier numbers, and the crowd up front seemed to agree (total bonus points for getting a Vancouver crowd to move), but there were also some nice moments that were reminiscent of Menomena and Clinic (like, before Clinic fell off). Maybe I just need to turn up my computer speakers, but it's also worth noting that their stuff sounds better when it's nice and loud, like it is when it's live.
Speaking of, you can check out the band in a couple of weeks at the Pic. They're on a bill with
Huge Manatease
,
Trembling
on April 14th.
With apologies to Bend Sinister and Panurge, I ducked out early, because I already had plans to go to
1/2 Alive
.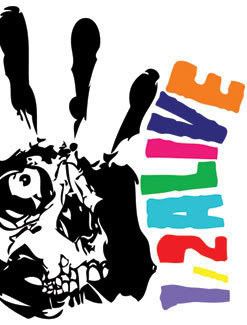 There were some minor hiccups at the hipster dance night's latest rebirth. The guys had some technical difficulties due to the new set up, and the place apparently didn't expect so many people so the bar was understaffed, but those things were to be expected at a new place. The venue itself, however, is just a bit weird. I still had a pretty good time, but the vibe in there doesn't really fit with what you may have come to expect at 1/2 Alive. Was anyone else there? Thoughts?
now playing: Voxtrot - Kid Gloves
Labels: 1/2 alive, show announcements, show recaps, the clips