Sunday, August 31, 2008

yucca crown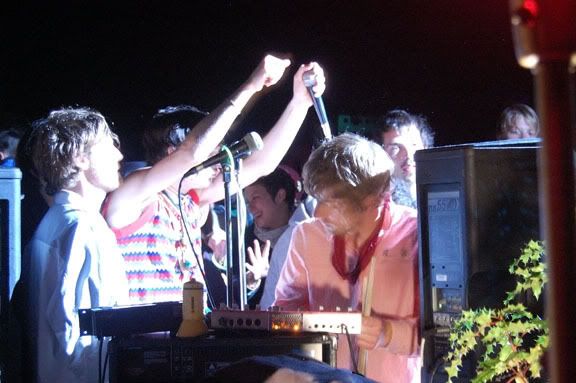 For all of the issues with venues, or lack thereof, there is something to be said about the fact that Vancouver is one of the few places in this country where you can see one of your favourite bands on a beautiful night on one of the last days of the summer in the middle of a forest with this in the background: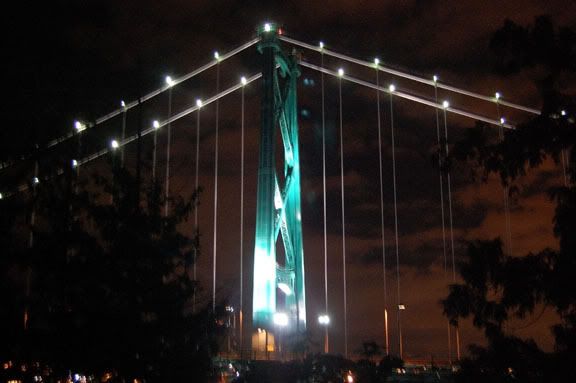 There was a bit of an impromptu (actually, "impromptu" is a bad term - a lot of people put in a lot of work to make it go off) show in Stanley Park last night. If you didn't hear about, sorry for not giving a heads up here, but I was a bit wary about posting about this kind of show ahead of time in public on the internet.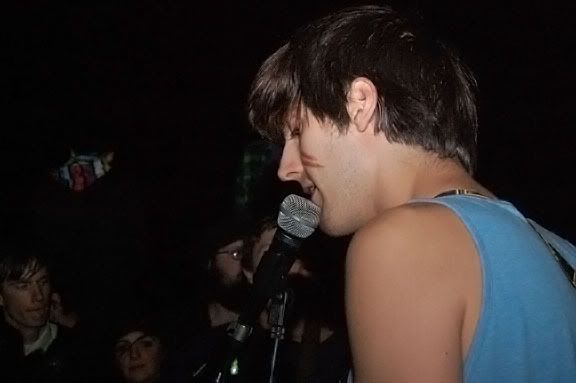 Anyhow, I pedaled myself up to the park in time to find
No Gold
setting up. For whatever reason, a lot of the times when I've seen the band in the past have been when I'm feeling sort of under the weather and for some reason, they always make me feel at least a little bit better. No miracle musical cure was needed last night for me, but it's still an absolute joy to see these guys play every single time. The best part is that I think they might be having an even better time than I always am.
Last night, I was also given a heads up that No Gold's signed with a label, so we can finally expect some proper recorded output from them. It's about time.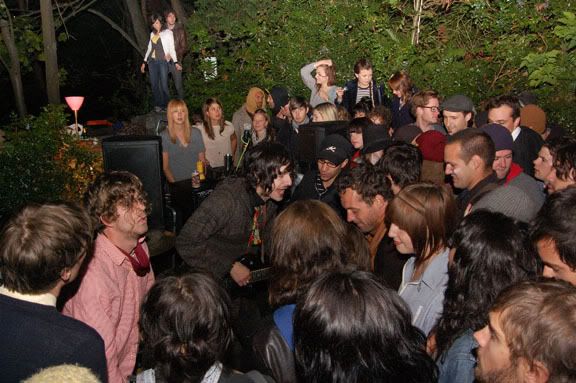 When Basketball initially reconvened to really start playing a lot of shows again, I thought they were pretty good. Nothing to get too excited about, but definitely a welcome (re-)addition to the city's local scene. Every time that I've seen the since has been better and better though. This was their second last show in Vancouver for a long, long while, and while I'm sad to see them move away, I'm still pretty amped that I got to catch them one more time before tomorrow (at the Vic Square Block Party). My girlfriend turned to me mid-set and said, "I know how much you love Mutators, but this is the best band in the city right now." On certain days, it could be anyone of Mutators, Basketball, Taxes, Twin Crystals, Japandroids, or a growing list of great acts for me, but yesterday, I wasn't about to argue with her.
I hung around for a bit after Basketball, but since the clock was pushing 4:30am, I didn't stick around long enough for Secret Mommy. I'm sure they were great, as usual, though.
If you're looking for something to do tonight, and aren't already at the Stanley Park Singing Exhibition or !!!, there's a !!! after party at Library Square.
Sex Attack!
are holding the fort for the first part of the evening and !!! will drop a DJ set after that. I *think* it's free early and probably pretty cheap after that.
Although, it's one of the last nice days before the rain hits again, so finding something to do outdoors ain't a bad plan either.
See you at Victory Square tomorrow!
Labels: basketball, no gold, show recaps
Friday, August 29, 2008

i slayed emcees back in the rec room era
The
GZA
could have hit the stage on Wednesday and gone through the motions, and frankly, I still would've considered it money well spent. I mean, he was performing the
best Wu solo record
in its entirety. And while he wasn't David Banner (and it would be weird if he performed like that), he was energetic, charismatic, and most importantly, his flow was impeccable.
The crowd was also awesome. Made up almost entirely of hardcore Wu-Tang fans, it seemed like everyone there showed up to witness an amazing show, shout along with the Genius, and have a good time. The security guards were packing metal detectors at the door, but the negative stereotypes about hip hop fans that sort of equipment suggests certainly weren't on display inside. But back to the performance...
The many guests on
Liquid Swords
obviously weren't in attendance, but the GZA, who, rather refreshingly, didn't even have a hype man with him, did a pretty good job of reworking tracks or rapping the verses of his missing Clan members himself. The highlight for me came right off the bat, when the most familiar lines of dialogue from
Shogun Assassin
for any rap fan gave way to the title track from the Genius' debut, but there weren't exactly any lowlights to speak of.
After he finished a full run through of
Liquid Swords
he dipped a little further into his catalogue, focusing on
Pro Tools
(which was out this week), but also pulling from his other releases, including an awesome, impromptu, acapella version of "Fame."
Tonight,
Featherwolf
,
Lord Beginner
, and
A Pale Blue
are at Pat's.
Also tonight,
Howlin' Rain
is at the Media Club with Small Fame (feat. Dan from Bend Sinister) are at the Media Club.
Tomorrow,
Half Alive
helps the Biltmore celebrate its reopening with
Reflektionss
(Jesse from Twin Crystals/etc) and
Vapid
.
I was going to comment on the whole Biltmore thing, but, fuck it, it's the long weekend soon.
Also on Saturday, Le Gem is at the Astoria for Better than Nothing.
On Monday, if you need more music after the Vic Square Block Party, you can head to the Bourbon for the after party with
Bison
and
Sorcerers
. $5 at the door and sure to be slammed.
On September 4th, if you happen to be back at UBC for school, you can check out
Leah Abramson
for free outside the SUB at noon. You can also grab the podcast of her performance/interview on Thunderbird Radio Hell last night
right here
.
The Good News
celebrate their album release at the Bourbon on September 21st.
Terror Bird
and the Blastramp! DJs join them.
now playing: the Walkmen (who I should have gone to see last night) - the Blue Route
Labels: gza, show announcements, show recaps, wu-tang clan
Wednesday, August 27, 2008

oh my lungs, i'll wear 'em out
Two quick things:
New Mohawk Lodge video for "Wear 'Em Out" by none other than
Andy Dixon
.
And a great article in Exclaim about some of my very favourite things about Vancouver. My first inclination was to say, "I wish I'd thought of pitching this first," but Josiah Hughes did a much better job than I would have:
Strange Brew: Vancouver's Weird Punk Scene Invents Itself
.
Today we celebrate Vancouver. Tomorrow, when I have more time, we bitch about it (well, I do. You can do whatever you want). Also, a GZA recap, which will probably also be celebratory in nature.
now playing: Mohawk Lodge - Hard Times
Labels: mohawk lodge, the emergency room
Tuesday, August 26, 2008

light the match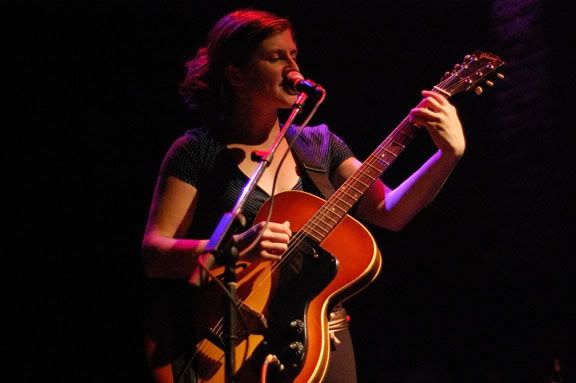 Went to Mirah on Saturday. It was good.
Kinda busy. If you're not, Fake Jazz is hosting a night of duos on Wednesday with:
Perilisk
,
Baboon Torture Division
,
Botox Sharpei
,
Yagin
,
Boogie Monster Band
,
Telephone Girls
, and
Chaos Disorder and Panic
.
More show announcements and such in a few days.
now playing: Sonic Youth - New Hampshire
Labels: lazy show recaps, mirah, show announcements
Friday, August 22, 2008

an open letter from zak pashak to peter ladner
Hello Peter,

I know you are busy and I want to thank you for reading this. I am a young business person from Calgary who has recently opened a bar in Vancouver. In Calgary I run a venue called 'Broken City' that has been voted best live music venue each of the 4 years it has been open. We host local and touring rock bands for the most part. We also host Calgary's longest running jazz jam and various community events, fundraisers and even political debates. I also run a music festival called Sled Island.

My mother lives in Vancouver when she is not in Calgary running the magazine Alberta Views (a political magazine). My father was an MLA in Alberta, and I am also politically active in Calgary. My bar in Calgary is frequented by a few of our city councillors and I have hosted events for them.

When I used to visit Vancouver people would complain that there were no good venues that supported the local arts community (the Railway and Media clubs being notable exceptions). One year ago an opportunity to do something here opened up for me.

I took the old bar in the basement of the Biltmore (Kingsway and 12th) - this was formerly a rough place- and did a small yet expensive non-structural renovation, including expanding the existing stage and installing a top of the line sound system. We hire local staff and bands and have already started to make some waves in Vancouver.

We were recently shut down on a technicality regarding the expansion of our stage. This came about after we had been shut down due to going over our posted capacity. Our posted capacity is punitively low- but we should not have gone over. Getting shut down, however, seems to be not in keeping with normal practices. Normally a fine is issued unless people are at risk (from my understanding). We are currently closed because the fire inspector then took issue with the stage being larger that it was on the drawings he had. That same inspector told us we would not likely get shut down again- but then came in at 4pm the night of a show to tell us we had to close. He then told us that if we got a drawing we could open the next day. We got the drawing and were then told we had to wait for them to process things for a few more days. Today I have learned that things have now been pushed over to a building inspector and it will take at least 10 more days. Now that I am in this process I know it could keep getting passed around endlessly. It is amazing how suddenly effective municipal employees can be when they are trying to make things hard for people/small businesses. This is not meant to be a threat- but my consultant is recommending that I initiate legal action. I would rather avoid this.

Apparently our liquor inspector (a hapless and misinformed man named Edward) stated to one of my employees that he wanted to see the club shut down permanently. All of what we are being put through seems excessive and punitive. It is also costing me a lot of money. Bar owners are people too- at least some of us are. We have a loose cannon in Edward acting like a renegade sheriff.

It is a largely held belief that the Granville Entertainment Group is paying off civil servants. I don't know if this is true- but that it is widely held to be true is troubling enough.

There are bars in Vancouver that have been in business operating as brothels (the #5 orange, etc) for years. There are bars that lock the front doors and serve drinks until 7am. There is a bar that serves drinks all night, has no license AND deals with the city the city of Vancouver regarding plumbing issues- and is still in operation. They have dangerous wiring and actually could put people in harm's way. In Vancouver I have been to filthy restaurants with public bathrooms in the kitchen. There is also a MASSIVE drug problem in the city. But we are closed for weeks because of a technicality with our stage. The amount of heat being put on us is completely out of scale. We are a well run, well intending bar that wants to do good things here in Vancouver and we are following the rules.

Our stage was approved in our initial inspection. It is true- we made non-structural changes and we increased the size of the stage, but it was approved already. It is under two feet high and from what I know about building codes it should not require a permit. Yet here we are having the book thrown at us.

I believe everything we have done is legal, other than going over capacity. We have paid piles of money in taxes. I feel we are being treated unfairly and I am writing to ask for your help. If you would be willing to ask a couple of questions to find out why this is happening to us it would be very helpful and very much appreciated.


Yours,


Zak Pashak
You'll have to wait until Monday. But if you care about live music in this city. Hell, if you care about bars that don't define themselves by how impressive their bottle service is, you might want to call or write
the mayor or some of your city councillors
.
Labels: biltmore, no fun city

don't die in me
Mirah show has now been moved to Richard's, running for the lengthy period between 8pm-10pm (doors at 7pm).
Labels: mirah

no fun, my babe, no fun
Apparently the Biltmore could remain shut down for a few more weeks. It seems that they're having some problems with the City. Semi-official worrd is "regulatory issues," but rumour is that they pissed off some of the other bar owners around the City and, somehow in turn, someone that works behind a desk at 12th & Cambie.
Regardless, I'm sure glad the City has turned its attention to the Biltmore now that it's done such a bang up job cleaning up the rest of Kingsway.
Official word on the Biltmore, Saturday's Mirah show, and other events planned there if/when I get them.
now playing: Chad VanGaalen - Poisonous Heads
Labels: biltmore, no fun city
Thursday, August 21, 2008

from a great height
Were you at Radiohead? Are you dry yet?
Weather aside, Oxford's favourite sons were in pretty fine form, as usual on Tuesday night, although Jonny seemed a bit sloppy at a few points, sort of chucking part of the solo to "Just."
The setlist, predictably, leaned heavily on
In Rainbows
, but there was also a healthy dose of "classics" and "Bangers and Mash" (Thom: "this is a nasty little song...") from the
In Rainbows
bonus disc.
Some of the crowd was sort of douchey, as evidenced by Thom quipping "this isn't a Rage Against the Machine show" at one point and interrupting "Faust Arp" to tell a heckler (who pays $70 and then heckles the headliners?) to "fuck off. You're not funny you just don't get out much." At least not out and off of Granville. Close though.
Liars were sort of lost on most people, which was unfortunate, despite the fact that they really weren't suited for the huge stage. At least, they weren't suited to such a big stage at such a relatively low volume. All the bang and clatter didn't quite have the power that it probably needed to. Angus Andrew does get bonus points for joking, "see those guys playing hacky sack over there? Beat them up."
Gang Violence
are at Blastramp! at the Bourbon on September 4th. It's their first show since Music Waste (I think) and they've got a new singer: Sara from Ice Cream/Channels 3+4.
On September 11th,
Old Time Relijun
is at the Biltmore with
Shearing Pinx
and
Role Mach
. (thanks to Tom for the reminder - what a day to forget, I know)
The next evening, also at the Biltmore,
the Grand Archives
play.
Speaking of the Biltmore, what exactly happened there last Friday?
Speaking again of the Biltmore, the Mohawk Lodge show that was supposed to take place there tonight (that I forgot to list - sorry, Ryder) is off. As far as I know, things are supposed to be resolved before this weekend.
On September 13th,
Kellarissa
is celebrating the release of her Mint Records LP,
Flamingo
at Video-In.
Hello, Blue Roses
and
Les Beyond
(Erin from Shearing Pinx) open.
Fond of Tigers
and
Secret Mommy
are teaming up on September 19th for a pretty interesting endeavour at Open Studios as part of the
New Forms Festival
. Each band will compose a new piece of music using a song already recorded by the other band as source material. Rad.
Jolie Holland
is at Richard's October 19th.
now playing: the Abramson Singers - Take a Camera
Labels: liars, radiohead, show announcements, show recaps
Tuesday, August 19, 2008

parties are for fools
Tomorrow... or I guess tonight (Tuesday),
Terror Bird
and
Nu Sensae
are kicking of their forthcoming tour at the Sweatshop.
N213
and
Deep End
help bid them adieu.
Friday, Casbah! hosts
Streetlight
and
the Albertans
at the Astoria.
Also on Friday,
Lions in the Street
are at the Railway with
Grass City
,
War of the Minds
, and
Dukes of the Archipelago
.
All Purpose Voltage Heroes
are on that Cobalt bill on Saturday.
On August 24th,
The Wicked Awesomes
(I mean, they must be, right?) are at Hoko's with
Endangered Ape
,
Boogie Monster
, and
the Bloggers
.
The Old Familiar
(featuring the songwriting of Jon from Bend Sinister) is having a CD release show at the Media Club on August 30th.
Ron Sexsmith
is at the Chan Centre on October 4th.
Oh, and I didn't see any shows since my last post... summer happened. I'll see 15,000 or so of you at Radiohead tomorrow though.
now playing: Stevie Wonder - We Can Work It Out (the Beatles, of course)
Labels: show announcements
Wednesday, August 13, 2008

secret life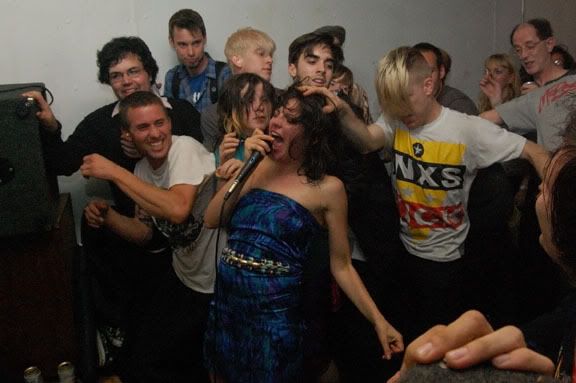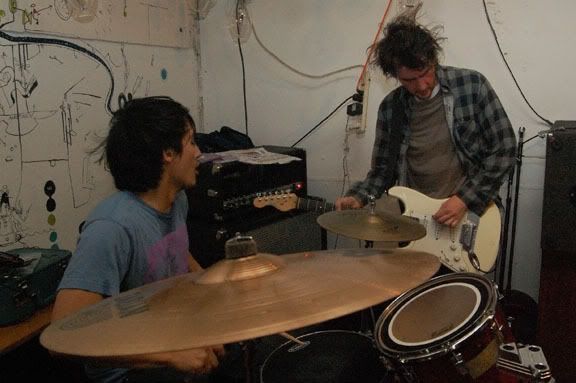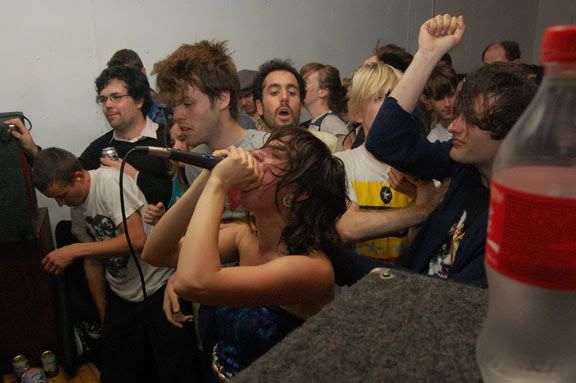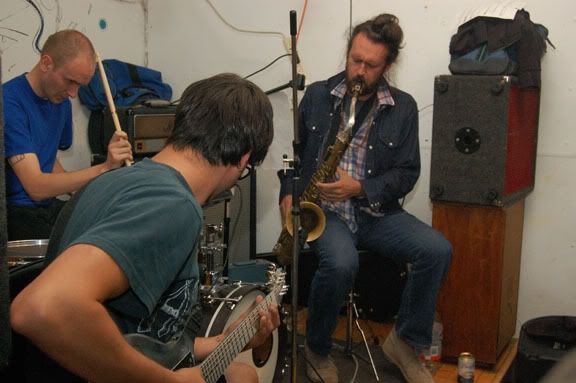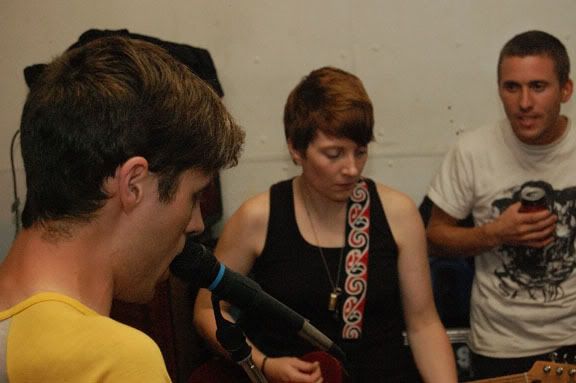 Mutators
LP release show... it was good. The LP is too.
Cadence Weapon
is at Richard's on September 25th with
Woodhands
.
Horrorpops
are at Richard's on October 5th.
Born Ruffians
and
Plants and Animals
are at Richard's on October 10th.
Ladyhawk
is at Richard's on October 24th with
Attack in Black
.
Gwar
are at the Commodore with
Kingdom of Sorrow
and
Toxic Holocaust
on November 10th.
Deerhunter
are at Richard's on November 20th with
Times New Viking
and
Barr
. I've never heard Times New Viking, but Barr opening means that you can at least saunter in a little late... actually, you probably should.
Metallica
is at GM Place on December 2nd with
Lamb of God
and
Swords
the Sword
(via
Brooklyn Vegan
) (thanks for the correction, Adam)
Expendable Youth
are now opening for the Juan MacLean on September 9th.
Nut Brown
is now opening the International Falls show on the 17th of August.
Labels: lazy show recaps, mutators, shearing pinx, show announcements, zs
Friday, August 08, 2008

a cause des garcons
Yelle
is at the Commodore on October 28th. We're almost through the summer after the one that featured "Je Veux Te Voir" rocked at almost every party I went to, but I'm still pretty excited for this.
The Spinto Band
is at the Media Club on October 29th with
Frightened Rabbit
.
Diplo
is at Richard's with
Abe Vigoda
,
Boy 8-Bit
, and
Telepathe
on October 30th.
The Fun Funs
are at Better Than Nothing at the Astoria on Saturday.
And
International Falls
are at the Railway on August 17th with
To Bad Catholics
.
Labels: show announcements
Tuesday, August 05, 2008

this one's out to the wasted space kidz
Really quick recap of my weekend (I'm sure yours was different - there was a lot to do):
Friday, I hit the Sweatshop for the first time since it moved (surprising, I know) and caught
the Clips
, who were celebrating the re-release of their (great) debut,
Matterhorn
. The guys were their usual dance-tastic selves. I left before Faunts (combination of drunk and tired). Anybody catch them?
Saturday, I started my evening off at Hoko's.
Ora Cogan
was pleasant, but I wasn't really in the mood for her very soft sounds. It would have been nicer in a different venue.
Aja Rose Bond was a little more up my alley (on that particular evening). And things really got rolling when the sound got cranked a bit. In fact, I would've liked to hear her stuff even louder. Things were just great at a normally palatable volume, but I imagine that I would've loved all the swirling noise had the decibels approached something closer to ear splitting. But that's just me.
A big thanks to
Kris and Jesse
for letting me know that they were putting on this show, because I'd never heard of
Grouper
before they emailed to say they were bringing her to town, and she was absolutely wonderful. If you described what the performance was - essentially layers of heavily delayed instrumentation and looped/delayed/reverb laden vocals - it sounds like a bit of a sonic mess, but it was anything but. As with Ora Cogan, it wasn't exactly the most fitting environment, but I would've watched her pretty much anywhere.
My only regret is that, because I had my bike, I didn't have anyway to carry an LP or two home.
After the Hoko's show wound down, I made my way over to the Peanut Gallery, where
No Gold
had just started playing. I don't know if I've mentioned this before, but something about that band just cheers me up, no matter what my mood... and I was in a pretty decent mood before arriving.
I will take any
Secret Mommy
show that I can get, but their rather intricate arrangements suffered from the less than optimal sound at the Peanut Gallery. It's still nice to cram together on a Summer evening to see one of the city's best bands do their thing, but if you missed it, you can count on the fact that you can catch them with some better acoustics at some point.
Basketball weren't held at bay by the sound system. In fact, they weren't held at bay by anything.
Cam
sort of nailed it on the head this afternoon when he asked me, "how amazing were Basketball?"
This band get's better every time I see them, so I'm more than a little bummed out that Vic Square is going to be their last Vancouver show for the foreseeable future.
Oh, and Cheylene from the Peanut Gallery lost her jacket, ipod, and cell phone on Saturday. If you took it my accident (or you upped it and have decided to have a conscience since then),
drop her a line
and give it back.
Speaking of the Block Party, for the anonymous facebook-less person who asked awhile back, the rest of the line-up (thus far - there's more to come) is: Evaporators, No Kids, Ice Cream, and Defektors, with Bison and Sorcerers playing the after party. And, there should be a real website up
here
sometime before the show.
Speaking of Sorcerers,
Budgie's Burritos
is celebrating their soon-to-be finished renovations with a party on August 15th at the Biltmore.
Sorcerers
and VPD play and the headliner's being advertised as a "big, hairy, East Van bovine."
Wonder who that could be?
Speaking of Cam, he's got a new monthly with
My! Gay! Husband!
, and they're kicking it off with a bang at the Sweatshop on August 16th.
Ladyhawk
and Hard Drugs perform with Jason spinning tunes before and after. It's really wouldn't be proper to make it all the way through summer without a Ladyhawk show (I know they opened for the Cons, but I was in Calgary).
On Wednesday, David Eby is having a fundraiser for his City Council bid.
Taxes
,
Brasstronaut
,
Language Arts
, and
Tyler Fedchuk
are all flexing their political muscles for the evening at the ANZA.
Hawaiian Bibles
,
Familia
, Ruskin, and
i/i
are at the Media Club on Friday.
Also on Friday,
Mutators
are having their LP release party at the ER. You may remember their being a previously held LP release party where the celebratory mood was dampened slightly because the records got delayed due to a mastering problem. Well, they're all packaged and ready to go now! I, for one, am absolutely amped to hear their full-length. Hopefully, you are too.
Shearing Pinx
and
V. Vecker
are on hand, along with
Zs
(from Brooklyn), who go on last.
now playing: BSS w/Liz Powell - Horses (Patti Smith Covery)
Labels: basketball, no gold, secret mommy, show announcements, show recaps, the clips
Friday, August 01, 2008

buzz-in
I was really psyched for
Boris
on Wednesday at Richard's, but I was a little disappointed. First and foremost, the sound sucked. It was brutal during the opening bands as well, so it wasn't just the fact that Boris plays at such a ridiculously loud volume that threw things off. I was also kind of bummed that they leaned pretty heavily on lower tempo, drawn out tunes, rather than short, we-are-going-to-blow-your-head-off songs... but that's more personal preference. It's the sound that really put a damper on things.
The high points were still ridiculously awesome though.
Lair of the Minotaur
started the evening off. Nothing to write home about (pretty generic metal), but they weren't bad either.
Pitchfork just raved about
Torche
, which blows my mind, because I thought they were god awful. Actually, I take that back. Sometimes they were pretty great, but they also had songs that would cozy up nicely between Three Days Grace and Seether on "modern rock" radio, and the highlights weren't close to making up for the Fox Seeds moments.
Baroness
,
Genghis Tron
, and
Bison
... err, I mean
Bison BC
are at Pat's on February 10th for this year's
Exclaim
Aggressive Tendencies Tour.
Jason Collett
is at Richard's on November 1st with
Rock Central Plaza
.
No Gold
is on the bill at the Peanut Gallery tomorrow, making one hell of a show even better.
Jeremy Jay, Terrorbird, and Cosmetics, originally scheduled for 340 on Monday, is now at the Sweatshop, which is great, considering what went down at 340 this past week. Here's hoping that 1/2 Alive will be migrating soon as well.
Barn Owl
is at Hoko's on Wednesday with
V. Vecker
, ahna, and
Aerosol Constellations
.
Guns N Bombs
are at Lotus on August 30th with
Expendable Youth
and
Ollie Ple
.
The Parallels
and
Dead Ghosts
are at the Astoria on August 15th.
And tonight, the Whitsundays aren't on the Sweatshop bill (they
broke up
lost their drummer), but their might a surprise opener to fill in. (that was Edo's fault, by the way. ha.)
Labels: boris, lair of the minotaur, show announcements, show recaps, torche