Friday, November 26, 2010

90's kids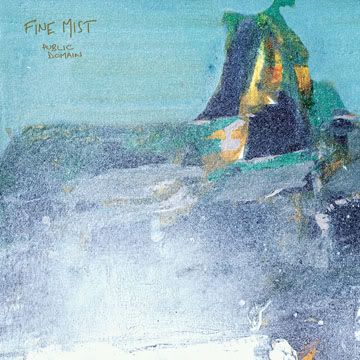 A reminder that
Fine Mist
finally celebrates the release of
Public Domain
tomorrow night at Glory Days at the Biltmore.
No Gold
also plays and doors are at 10pm instead of the usual 11pm, so get there early.
Megan and Jay will be performing the whole record with a full band.
Also, check out their
BandCamp
page, where any aspiring producers (or people who just really like Megan's singing) can download just the vocal tracks from the record for easy remixing.
Last night, I made it down to the Biltmore for most of the CiTR Fundrive finale. There were a few people taking videos, so I'll keep it quick and dirty by singling out that
Beekeeper
's rendition of Our Lady Peace's "Superman's Dead,"
Leah Abramson
covering Concrete Blonde's "Joey," and Rick White's Hair (feat. Adrian from
Apollo Ghosts
on vocals) doing Weezer's "El Scorcho" were the highlights for the part I was there for.
This question was bandied about quite a bit last night, so I thought I'd pose it here too: if you were going to cover two 90s songs, what would they be?
Labels: apollo ghosts, beekeeper, citr, fine mist, leah abramson, show recaps
Wednesday, November 24, 2010

fire up the blades
On Saturday at the Astoria, there's a show that some of you might be interested in.
"North American Spearhead"
and
"Wolvozomberine"
headline a show with Gloryhole and Broken Hands. Advance tix are at Bonerattle Music on the Drive.
On December 12th, the Biltmore hosts a vintage good fair and also music by Juvenile Hall, the Burnettes, and Eating Out. It goes from 10am-5pm, presumably with the music spread out over the afternoon.
And, last but not least, extend the season in which you got to work all bleary eyed and hungover every Wednesday by celebrating Ben Lai's birthday with Safety Show, Fine Mist, WZERDZ, and Chris-a-riffic at the Railway on December 14th, which also happens to be the Tuesday after the Shindig finale.
now playing: the Canucks vs Avs
Labels: show announcements
Thursday, November 18, 2010

honk the horn
Saturday, 79 E. Pender hosts
Alternate Realities
, a night of film and music with Josh Stevensen, Mel Paget, Cameron Borthwick, Sean Orr, Tom Whalen & Ben Jacques, Rob Ondzik, and Evan Mcdowell & Felix Machinations all trying their hand at performing live scores to various visuals.
On Sunday, head down to VIVO between noon-4pm for a record swap that's part of the
CiTR Fundrive
(which is on now).
Mint
celebrates their annual "Ridiculously Early Xmas Party" on December 3rd with the Evaporators, Hot Panda, Carolyn Mark, Fanshaw, Kellarissa, Geoff Berner, and Laura Barrett.
now playing: Sleigh Bells -
Rill Rill
Thursday, November 11, 2010

highschool tattoo
Tight Solid
are offering their new record,
Walk it Off
as a free download. Stream it above or click through to download the tracks.
I actually haven't had a chance to listen to it myself yet (though that's going to change at work tomorrow), but when you can grab the whole thing, you don't need my opinion.
now playing: White Lung -
Atlanta
Labels: mp3, tight solid
Tuesday, November 09, 2010

waterworks
Starting things off on a sombre note, with the news that the "force behind the scenes" at
Copperspine Records
, Tony Luscombe, passed away suddenly last week. Some of his friends are getting together to remember Tony at a show on November 14th at the Railway, where you can come down to celebrate his life and enjoy some of the great music he helped put out. I hope you'll join me in sending sincere condolences to his friends and family.
Here's Leah Abramson performing a song from my favourite Copperspine release.
If you enjoyed
XO Fridays
at the Waldorf the last two weekends, you're about to be disappointed, because it's been canceled due to "not fitting with (the Waldorf's) 'cultural programming.'" On the bright side, the Maluca/DJ Eleven show that was supposed to go down at the Waldorf is now
free
at Fortune on the same night.
On November 16th,
CiTR
starts their annual "fundrive," which culminates with one hell of a show on the 25th. Check out the expanding list of bands
on Facebook
and get prepared to hear them all covering hits (and probably some not so popular songs) of the 90s.
now playing: Guided by Voices -
14 Cheerleader Coldfront
Labels: leah abramson, show announcements
Friday, November 05, 2010

buttons
It's Friday, here's some new(ish) and free music:
Jody Glenham
's new video for "Buttons"
And, on a slightly different musical wavelength, an entire EP from
Crystal Swells
, just in time for their show tonight.
now playing: The Knocks -
Dancing with the DJ
Labels: crystal swells, jody glenham, mp3, video