Wednesday, July 30, 2008

that's when i reach for my revolver
Mission of Burma
are at the Plaza on September 30th, where they'll perform
Signals, Calls, and Marches
in it's entirety (plus a few more, I'd imagine). Rad.
Fucked Up
are at Richard's on September 7th with
Crystal Antlers
and
Team Robespierre
.
Fleet Foxes
are at Richard's on September 16th.
The Notwist
are at the Commodore on October 24th.
Crystal Castles
is at the Commodore on October 27th.
Black Mountain
are now on the bill on the Monday of that Stanley Park thing that SWAK is putting up over the Labour Day weekend.
And
Secret Mommy
are now on the bill with Basketball at the Peanut Gallery on Saturday.
now playing:
http://furrytom.muxtape.com/
Labels: show announcements
Monday, July 28, 2008

if we get lucky, we'll be dead by dawn
I was going to start by talking about how awesome the Les Savy Fav show was on Saturday, but it's Vancouver, so why don't we talk about something shitty instead? I wouldn't want to shake anyone out of their comfort zone or anything.
This afternoon, I heard that six staff members at Pub 340 were fired today without warning and replaced with a whole new staff. Malice, who booked the venue, and also runs the Sweatshop, has also apparently been relieved of his duties.
Regardless of what happens from a music fan perspective, that's pretty goddamn low.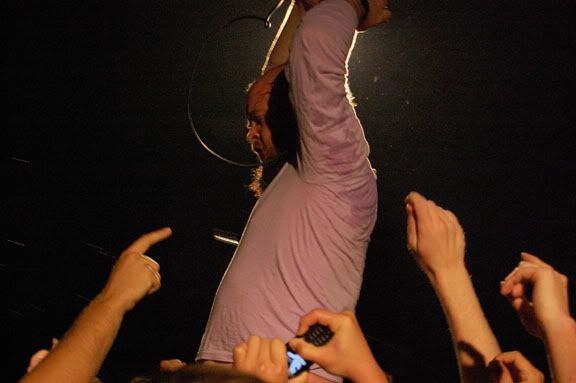 But that show.
I didn't really think that
Les Savy Fav
would be as good in a bigger venue. And, as I often am, was 100% wrong.
As anyone there will attest, they were amazing.
Tim Harrington was out in full force and, as per usual, the band was razor sharp, making sure the show had enough musical muscle to back up the freak show up front.
There was also a little sideshow to the freak show:
At one point in the evening, Tim Harrington was wading through the crowd and kissing various women in the audience. On his way through the throng he kisses some girl, who was a good sport, and seemed totally fine with the whole thing, and her boyfriend totally shoves Harrington. Then, when some guy taps him on the shoulder and tells him to relax, he yells something at the dude (most likely, a clever retort like "shut up, fag").
About a minute later, he shoves Harrington again (from behind - as real men do) and the same dude tells him to chill out again. This time, he shoves the guy. The guy who got shoved for being a reasonable human being then drags him out of the crowd and pops him in the face before shoving him into the corner and attempting to call security over (although, I swear you could shank someone in the middle of the dancefloor at the Commodore, lick the knife clean in ritualistic fashion, and walk out, and security wouldn't notice).
What's worse? When some fat, crazy dude, who is clearly not gunning for your girlfriend, plants a kiss on her as part of his crazy guy stage show, and you demonstrate how insecure you are infront of hundreds of strangers, many of whom are, at this point, distracted from the show and openly laughing at your sorry ass?
Or getting punched in the face and manhandled like a 15-year old in front of hundreds of strangers, many of whom are, at this point, distracted from the show and openly laughing at your sorry ass when you try to act all tough?
For the record, Tim kept singing and pulled up some dudes shirt so they could bump chests like nothing happened.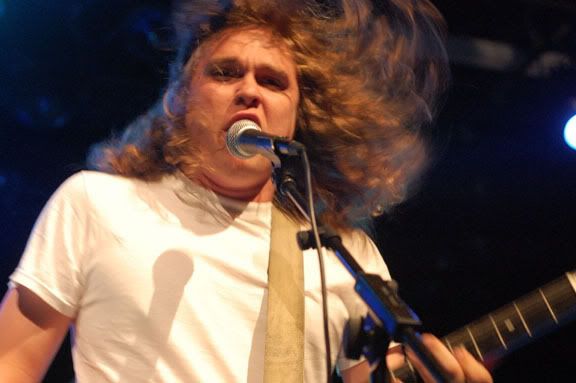 Because I had mistakenly thought that LSF would be merely great and not mind blowing, I was more excited to see
Jay Reatard
before the night began. Contrasting the headliners, Jay didn't have any antics that distracted from the music, nor a lot of banter, nor a lot of anything. In Ramones-like fashion, he crammed in as many songs as possible into his allotted stage time, mostly only stopping for a quick breath before announcing the next song and whipping straight into it. He didn't show up the top bill, but he was pretty awesome.
Cut Copy
is at the Commodore on October 9th with
the Presets
. (Thanks Aleksandra and Ariadna, respectively)
What's Wrong With Tohei
are at the Media Club with
Plus Perfect
and Hard Feelings on August 14th.
The Good News
open that Shout Out Out Out Out show on August 10th.
And Ilyas Ahmed is off of the Hoko's bill on August 2nd.
Saturday, July 26, 2008

bicycle bicycle, you are my bicycle
Hey Vancouver...

My good friend Al had his bike lifted - an all too familiar story around here. He built it himself, and like most of the people I hang out with, it'll probably take him awhile to buy all the parts to build another one. And when he does build another one it certainly won't be the same. Dude practically lives on his bike, so, maybe keep a look out and drop me a line (quinn.omori [at] gmail) if you see it? It's pretty hard to miss:
Pink Mercier Special Tour de France frame with white decals and black lugs, front wheel is a bontrager race lite, single speed, red chain, seafoam green bar tape and back tire.

It has a small cut on the underside of the top tube near the weld with the head tube (i.e. handlebars) which makes it easy to identify if you just run your hand under there.
Please and thanks.
Luke from CiTR found some guy riding it last night!
If you were looking for a Girl Talk or No Age review, you'll be waiting longer than usual. I was sick on Thursday, so I missed both. Although, I was sitting in front of my computer in my underwear, sweating using Ableton (between bouts of huddling under a blanket) at points on Thursday, so it was almost Girl Talk, I swear (that's a joke, I'm sure he was great as usual).
Show announcements to come... and I'm feeling less like death, so a Les Savy Fav/Jay Reatard review is for sure in the coming days.
Tuesday, July 22, 2008

my aim is true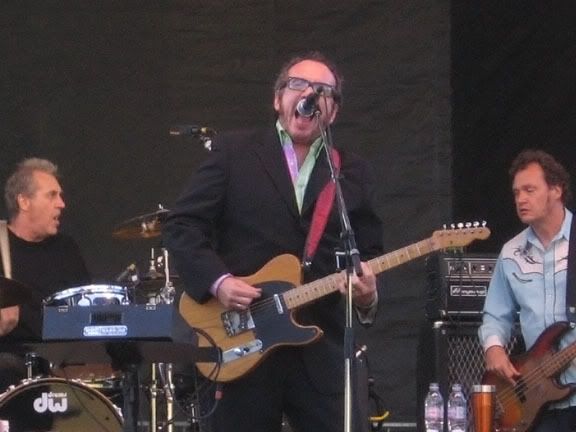 I neglected to mention the Whistler Music Festival for several reasons. For one, I didn't hear about it until almost right before. Two, after that I forgot. And finally, most of the line up sort of sucked anyhow. Although, if I had known that you could get a decent view from outside of the "venue" while relaxing in the grass up one of Blackcomb's slopes, rather than sitting on the scorched earth of the festival grounds for free, I would've said something. Sorry, internet.
Anyhow, I got in for free (thanks Shea), so I went to check out
Broken Social Scene
and
Elvis Costello
.
BSS were womenless like in Calgary, which is always a bit of a downer (I know Feist/Emily Haines/Amy Millan are busy, but is it that hard to find a lady to tour with them?). Also, while they're always pretty loose, they sounded almost sloppy on Sunday. "It's All Gonna Break" is still one of my favourite lives songs by anybody though.
Elvis split his time between old songs and new songs. His new stuff is alright, but, like most people, I'd imagine, I was there for the classics, and he certainly delivered on those. Highlights include a version of "Watching the Detectives" with the overdrive cranked (relatively speaking) and "(I Don't Want to Go To) Chesea," but my favourite part of the set was when "Alison" segued into Smokey Robinson's "Tracks of My Tears" and then "Tears of a Clown."
Plus, my fears of a Diana and Elvis duet thankfully didn't come to fruition.
The
Victory Square Block Party
(aka one of my favourite Vancouver events of the year) line-up is out. As always, some of Vancouver's finest bands will play, but the 2008 edition also features comedy (and not just when the sprinklers turn on accidentally) and DJs between sets. As always, it goes down on Labour Day.
On Friday,
Ghosthouse
is at the Railway with
Vonnegut Dollhouse
and
Jeremy Stewart & the Rest
.
On Saturday,
Shearwater
is doing an in-store at Zulu from 5-6pm.
On August 8th
James Murphy and Pat Mahoney
bring their Special Disco DJ night to Celebs.
Paul Devro
supports.
Chromatics
help
Tyler Fedchuk
and
Expendable Youth
celebrate the 50th epidisode of
Radio Zero
on August 9th at the Sweatshop.
On August 15th,
Better than Loneliness
celebrates it's 1 year anniversary by coming back from the grave for a party at the Sweatshop with special guest Paul Devro.
Animal Names
are having a CD release show on August 20th at the Media Club with
Secret Mommy
,
No Gold
, and
Hermetic
.
Steve Aoki
is at the Celebs with Paul Devro on September 5th for the
Blueprint
11th anniversary.
Digitalism
does a DJ set on 9/11 with Expendable Youth at Caprice.
Goldfrapp
is at the Commodore on September 16th.
The Wedding Present
is at the Media Club on September 26th. (thanks G)
Liam Finn
is at the Biltmore on September 27th.
And waaaaaaaaay in advance,
M83
is at Richard's on November 26th.
Labels: broken social scene, elvis costello, lazy show recaps, show announcements
Friday, July 18, 2008

i wanna be your dog
This isn't really music related, but my friend Mike is putting it on, and it sounds pretty cool:
At W. 14th Ave. & Ontario St. this Saturday, July 19th at 5.30, there will be a one-time only staging of "Dogthello." "Dogthello" is Act III, Scene III of Shakespeare's "Othello," starring Judy the Dog as the lead, with her puppet friends rounding out the cast. Admission is free, the production runs about twenty minutes, and there will be a barbecue. And sound effects. Information can be found at http://dogthello.mikelapointe.net, or join the "Dogthello" Facebook group.
When else are you going to see a dog play Othello?
The Grouper show on August 2nd at Hoko's is actually 19+... don't know if that applies to any other shows there. Also,
Ora Corgan
is now on the bill as well. Bad news and good news.
Call the City
,
Culte du Cargo
, and
Glowing Hearts
play Casbah! at the Astoria on July 25th.
Labels: show announcements
Thursday, July 17, 2008

and the way i feel tonight/i could die and i wouldn't mind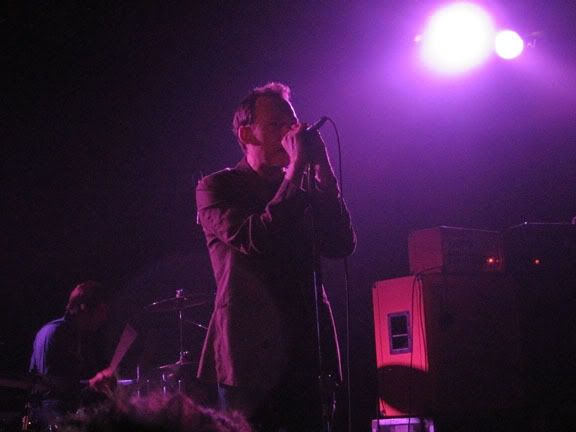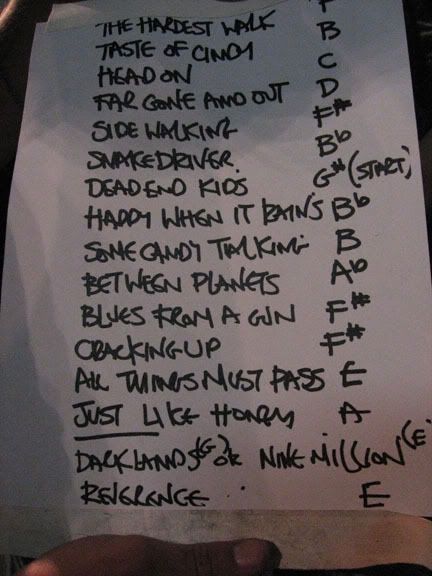 When I was about 14, my cousin sent me a pair of mixtapes that were filled with great music. Some of it I loved and still love, other songs are now forgotten, but the one band that hit me the hardest was
the Jesus and Mary Chain
. So, I was pretty psyched when I found out (thanks Matt!) that they were playing the Showbox Sodo in Seattle as part of their reunion tour.
Despite the dodgy sound in the venue (the new edition to the Showbox brand is a big echo filled, hangar-like room), they sounded amazing - just liked I'd imagined for the last dozen or so years. Jim Reid's singing voice is still spot on and his elder brother's guitar still wails like it did on all their records.
The setlist was mostly filled with JAMC classics, but they also played two new(ish) songs, "All Things Must Pass" and "Dead End Kids" (that Jim actually recorded for a solo project a few years back), and they didn't sound out of place at all.
I was hoping for "You Trip Me Up" or "Upside Down" in the encore, but it's sort of fitting that they'd end with "Reverence" ("I wanna die just like JFK/I wanna die in the USA") on the first date of their American tour.
Oh, and Jim sang all the songs, even the ones that William sings on record.
I only brought my point-and-shoot to the show, so try to squint a bit and that fuzzy picture will be more realistic (or just go
here
).
Speaking of reunions
Wire
are at the Commodore on October 16th. Tix are on sale this Saturday. (thanks
Brian
)
Bells Clanging
are at the Bourbon with
the Barcelona Chair
on July 23rd.
Also on the 23rd, there's "a night of music and anecdotes dedicated to the career of infamous produced Phil Spector" at Little Mountain Studios cleverly titled,
Full Spectrum
Nat Baldwin
(whose latest record is pretty great) is at the Peanut Gallery on July 26th with
Extra Life
,
Certain Breeds
, and
Yukon
(who are from Baltimore. No Gold didn't switch back to their old name).
Shout Out Out Out Out
is at Richard's on August 10th.
The Juan MacLean
is at Richard's on September 9th.
Alejandro Escovedo
is at the Biltmore on September 16th.
Elliott Brood
is at Richard's on September 20th.
Ra Ra Riot
are at the Media Club with
Walter Meego
the next night.
Jamie Lidell
is at the Plaza on October 4th.
Sensitive indie boys (and girls) have a conundrum on their hands:
Iron and Wine
is at the Commodore on October 7th. It's a Sam Beam solo show and it's the same day as Sigur Ros.
And... 2 Many DJs is canceled. (thanks
Matt
)
now playing: Elvis Costello - Indoor Fireworks
Labels: lazy show recaps, show announcements, the jesus and mary chain
Tuesday, July 15, 2008

language city
Wolf Parade
are still a great live band, but on Saturday, whenever they played something new, it sort of underscored just how much better their first LP was. That's not to say
At Mount Zoomer
is bad, but that first statement still holds.
On Thursday,
Birth
,
Stamina Mantis
, Blouse,
Nihilist Party
, and
V. Vecker
are at Pub 340.
Also on Thursday,
Bison
is at the Plaza with
Grass City
, and
Impeders of Progress
.
This Friday,
Paul Devro
spins in the back room at Shine.
Also this Friday,
Terrorbird
are celebrating their 7" release at the ER with
Pink Noise
,
Zombie Pistolero & His Guns
, and Adult Books.
This Saturday, the
B-Lines
,
White Lung
, and
Chris-a-riffic
are at 70 E. 2nd (at Ontario).
Also this Saturday,
All Purpose Voltage Heroes
are at the Astoria for Better Than Nothing.
On July 25th,
Cosmetics
(featuring members of Ice Cream and Petroleum By-Products) and
Reflektions
do 1/2 Alive at 340.
On August 2nd,
Grouper
, Ilyas Ahmed, and the Aja Rose Band are at Hoko's. All-ages, as usual.
August 4th sees Terrorbird and Cosmetics supporting
Jeremy Jay
at 340
And
Low Budget
is at Blastramp at the Bourbon on August 7th.
Labels: lazy show recaps, show announcements, wolf parade
Monday, July 14, 2008

zombies
The always astute
John Cougar
poses an interesting question about tonight's King Khan show (that I forgot to list, but, you know that might not matter now...): what's going to happen with the show at the Red Room if the
power is still out
in that part of downtown?
Saturday, July 12, 2008

december '93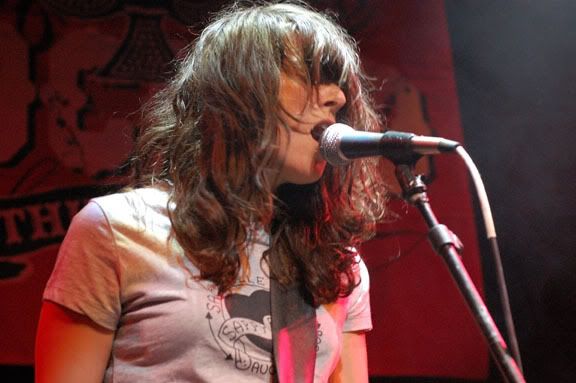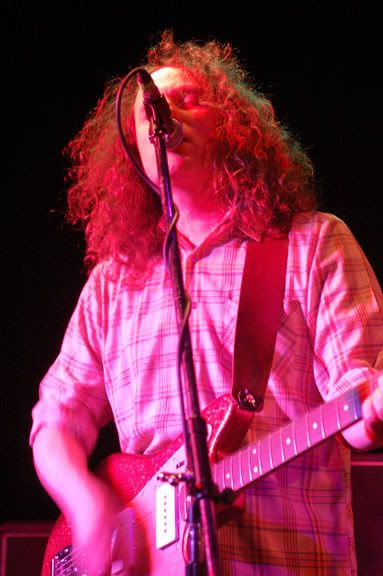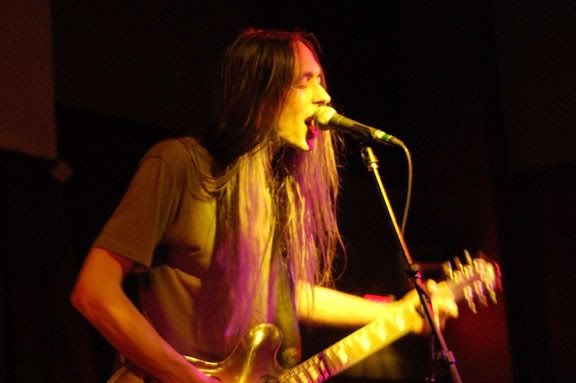 After Wire and
Eric's Trip
, I'm 2-for-2 on reunion shows (hopefully 3-for-3 after JAMC on Wednesday). I'm about to head out to Wolf Parade, so I'll leave it at that.
Oh, except one more thing:
To the girl who complained after the band finished that she "didn't like that part when they let their guitars feedback for so long."
You do know that they're named after a Sonic Youth song, right?
Labels: eric's trip, lazy show recaps
Friday, July 11, 2008

poison hands
Catch up time:
First off, hopefully you made it down to 340 on Sunday for the
Shearing Pinx
homecoming show. It was a bit of a bummer that it got switched from all-ages to 19+, but the show was still rad. I can't remember the last time that many great local bands played in the same place on the same day. The usual suspects performed, so I'll save any sort of in depth recap. I do have to mention that
V. Vecker
's set was the highlight of the show for me. He played in the crowd with a pair of amps (that were set apart on either side of the stage), and Justin from Mutators joined him on drums. I liked his set at the Music Waste edition of Fake Jazz Wednesday, but, by comparison, that performance had nothing on this one.
Belated thanks go out to Anju (from
i/i
) for spearheading the whole event.
Riton
is at Celebs tonight.
Leeroy Stagger
is at the Railway tonight.
Colourbook
and
Cobras Cobras Cobras
are at Hoko's tomorrow night.
The Bloody Beetroots
are at Caprice with
Paul Devro
and
Expendable Youth
on July 17th.
Fake Jazz becomes
Fake Sleep
on July 16th for a night of drones.
Only July 30th,
Kids These Days
play their first show in recent memory at the Railway Club. It'll probably also be their last show. Rounding out the bill is
Octoberman
(and it might be their last Vancouver show for awhile) and
International Falls
.
Defektors
play Better Than Nothing at the Astoria on July 26th.
Japandroids
play BTN on August 2nd.
Basketball
are at the Peanut Gallery on the same night.
The Faunts
are at the Sweatshop with
the Clips
and
the Whitsundays
on August 1st.
And
Calvin Harris
is doing a DJ set at Celebs on August 31st.
Labels: lazy show recaps, show announcements, v vecker
Tuesday, July 08, 2008

the 15th
In a continuing (lack of) effort to be days behind on everything, here are some pics from Sled Island: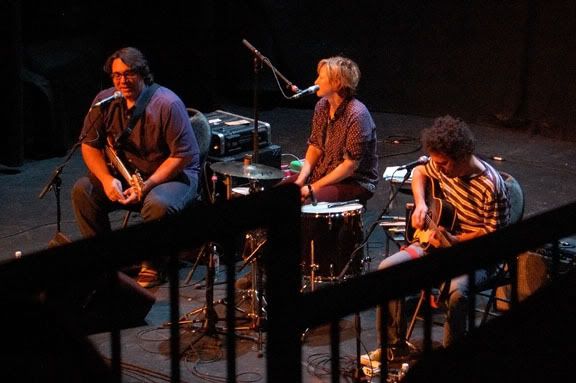 Yo La Tengo's "Freewheelin' Acoustic Q&A" show @ the Pumphouse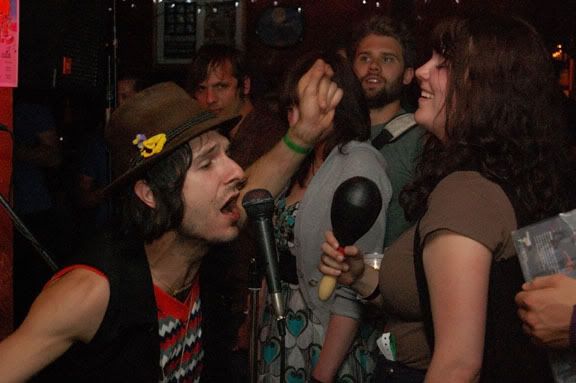 That girl is loving Basketball @ Broken City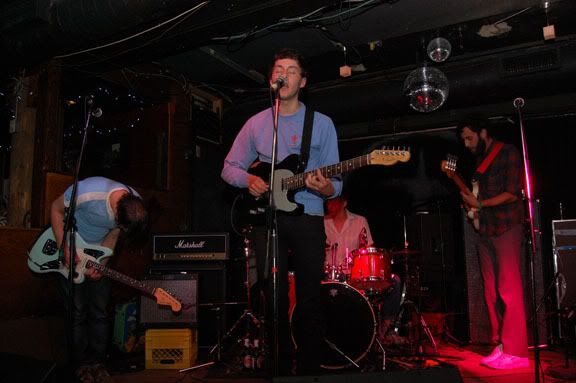 Women @ Broken City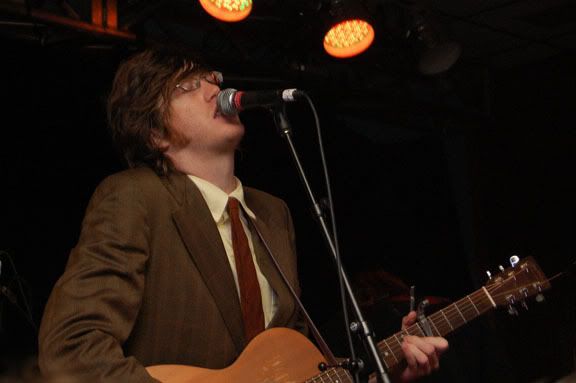 Okkervil River @ the Legion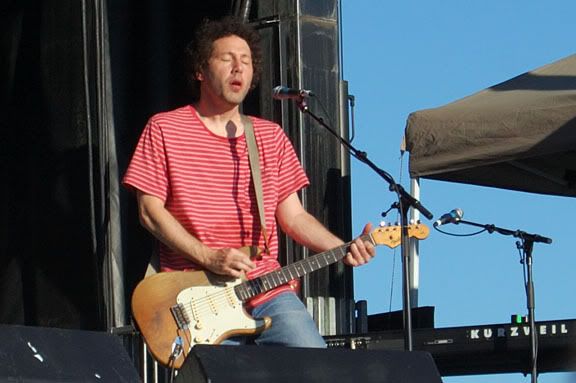 Yo La Tengo plugged in @ Mewata Field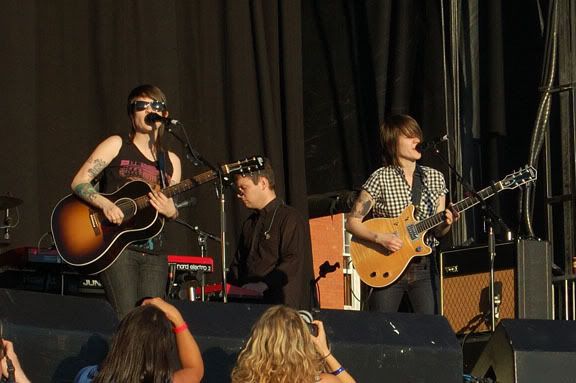 Tegan & Sara @ Mewata Field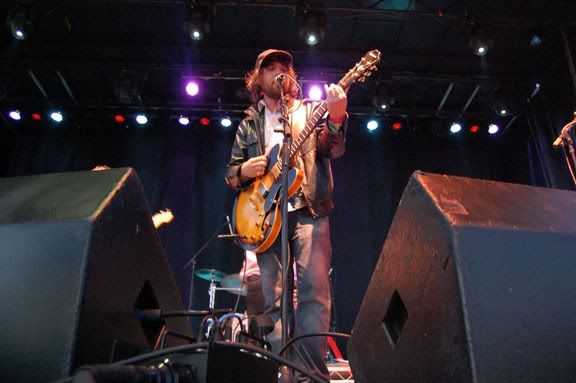 Broken Social Scene @ Mewata Field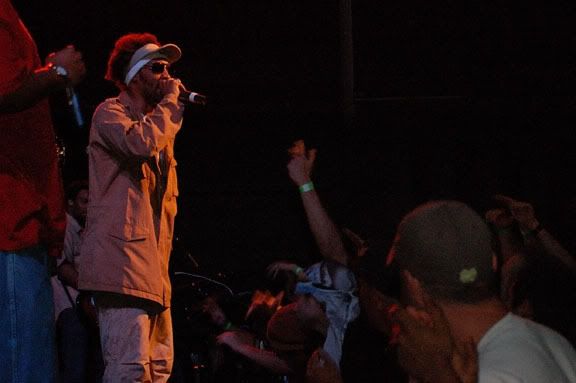 The RZA @ the Grand Theatre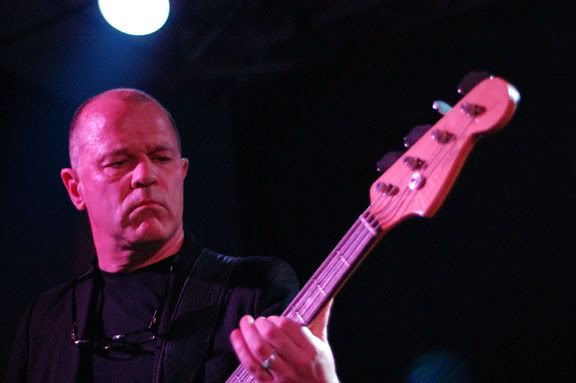 Wire @ the Legion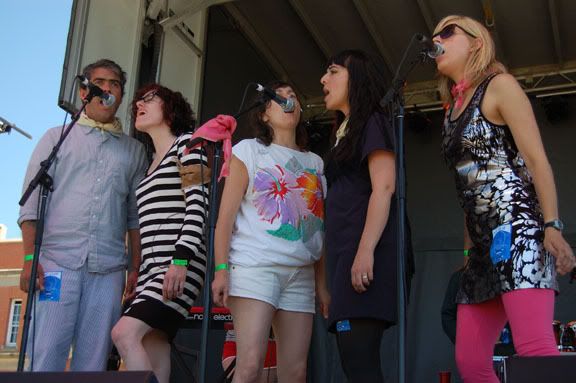 Still Flyin' @ the Mewata Sidestage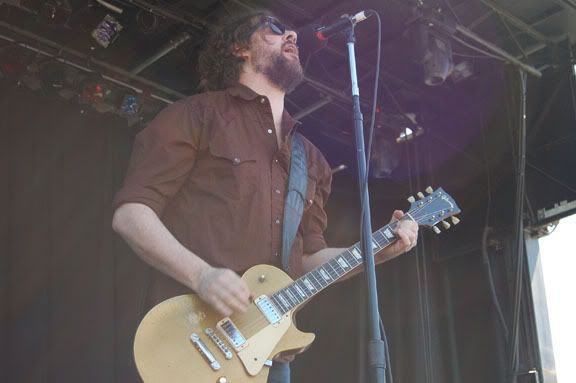 Drive-By Truckers @ Mewata Field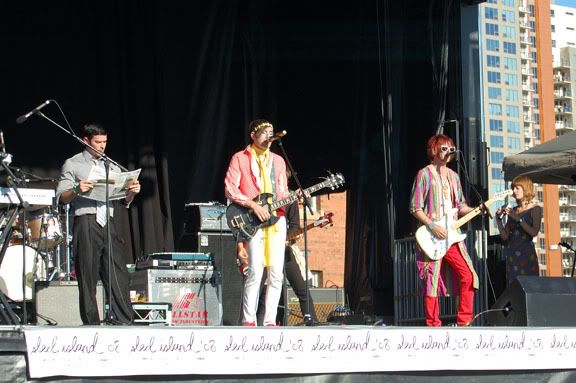 Of Montreal @ Mewata Field
Wire @ Mewata Field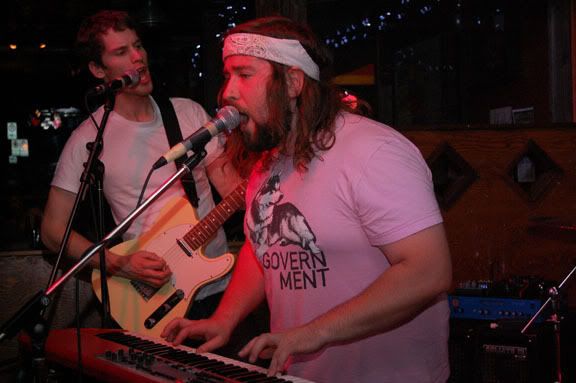 Bend Sinister @ the Legion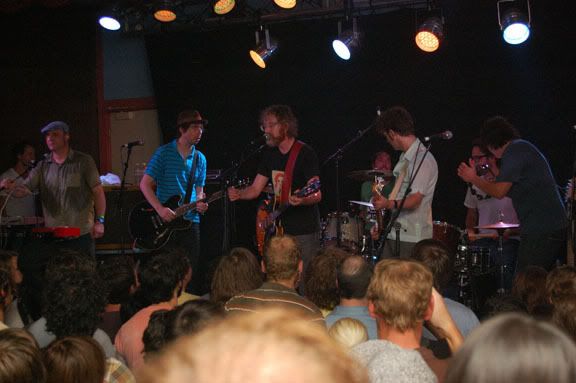 Human Milk @ the Legion
Labels: sled island
Sunday, July 06, 2008

kid's don't stand a chance
Shitty news about the Shearing Pinx homecoming show...
Despite the best efforts of both the organizers and the Sweatshop, they won't be able to run the show as planned tomorrow. It will still be on at Pub 340 (starting at 3pm, not noon now), but will unfortunately, no longer be all ages.
Sorry kids.
More show updates later, but this one was a bit urgent.
Friday, July 04, 2008
Really sad news out of the
SSRIs
camp:
Dear friends,

As some of you may or may not have heard, Tommy Milburn passed away July 1st 2008. He was loved by many and will be incredibly missed. We were so lucky to have known him and spent the time we did with him. We benefited greatly from the personality, enthusiasm and creativity that he brought to this project and to our lives. We are currently putting the finishing touches on an EP that the three of us had been working on for the past two months. As soon as it is finished, it will be released both online and on CD. At this point we are still unsure as to what will happen to this project. However, we are so happy to have been able to write these songs with him. We loved him so much and he was loved by anyone who was ever lucky enough to have met him.

We send our love and condolences to all of his family and friends, and hope everyone is doing their best to cope with this horrible loss.

Tommy, we'll always remember you and we'll always love you.

-Joe and Elliot
I hope you'll join me in extending my deepest condolences to Joe, Elliot, and the rest of Tommy's friends and family.
Labels: ssris
Wednesday, July 02, 2008

analog aura
This sounds sort of amazing:
Shearing Pinx
are having a homecoming show on Sunday, and they're being joined by a ton of their friends. The all-ages show starts at noon and runs until 10pm at the Sweatshop and also features:
i/i
,
Twin Crystals
,
Certain Breeds
,
Modern Creatures
,
V. Vecker
, Empty Love,
Black Mage
, Basketball, Pink Noise,
Kellarissa
,
Stamina Mantis
,
Nu Sensae
,
Ora Corgan
,
Taxes
, and
the Sorrow and the Pity
.
Hermetic
,
No Gold
,
Ice Cream
, and
gr8-2000
are at the Peanut Gallery on Friday for a fundraiser for the One Tiny Whale movie (
this one
, I think).
What's Wrong with Tohei
,
the Barcelona Chair
,
Friends from School
, and
Catamaran
are at La Casa del Artista on Saturday for an all-ager.
The Mohawk Lodge
plays Casbah! at the Astoria on August 8th.
The Pack A.D.
are at Richard's on August 16th.
Neil Halstead
(of Slowdive/Mojave 3) is at the Media Club on August 22nd.
TV on the Radio
are at the Commmodore on September 7th.
A Place to Bury Strangers
,
Sian Alice Group
, and
Japandroids
are at the Biltmore on September 25th.
And
We Are Wolves
are at the Bourbon on September 27th.
Labels: show announcements