Wednesday, April 30, 2008

hearts on fire
I made it down to Richard's last night to check out
Cut Copy
. The place was packed, which brings up the question: were people there because of the
Black Kids
hype or because of the apparent (I actually haven't heard it yet) strength of
In Ghost Colours
?
Black Kids' performance didn't quite live up to the wave of press that they're riding, but it wasn't really their fault. And realistically, how could they? The songs are great and the band was pretty tight, but the sound during their set was brutal - at least from up on the balcony and then later down near the back of the floor. Even with the crappy mix, "I'm Not Gonna Teach Your Boyfriend How to Dance with You" still revealed itself as something pretty special.
The sound was a little cleaner during Cut Copy's set, which was a plus. Their set was pretty great too, with a major New Order vibe popping up at times. It certainly wasn't revelatory, but you'd be hard pressed to find a better way to spend a Tuesday night, especially for $20.
Jaguar Love
, who are made up of two ex-Blood Bros and one ex-PGMG member, are at Richard's on June 2nd.
And... stay tuned tomorrow for a new contest.
Labels: black kids, cut copy, show announcements, show recaps
Tuesday, April 29, 2008

trinity
On Saturday, I started my evening off at the Astoria. Mostly, I wanted to finally check out
Ice Cream
, but the show was also notably
They Shoot Horses, Don't They?
's final gig ever (for real this time).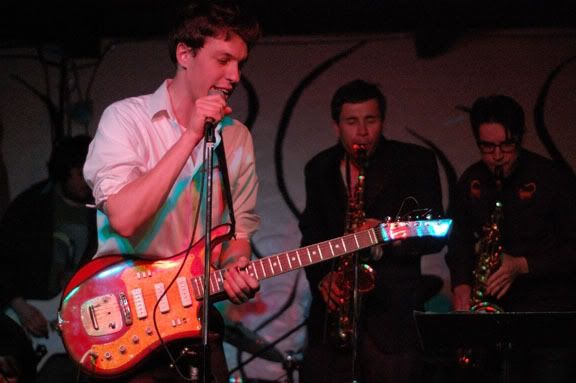 When I got there
Role Mach
were finishing up their last song. No offense to the singer, because the singing was pretty good, but the best part of the one tune that I caught was the part without vocals when he was bashing away at his guitar strings in a rather percussive fashion.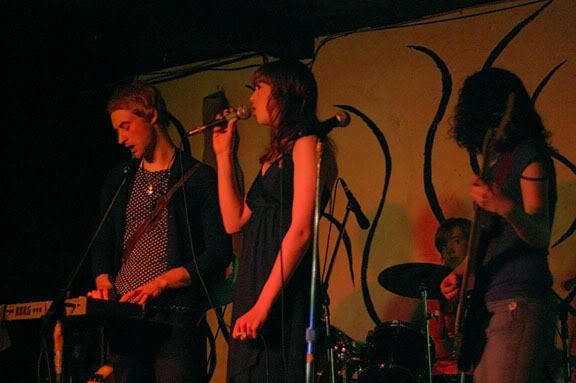 The aforementioned Ice Cream were up next. They've got a very relaxed disco-punk thing going on, but thankfully not in that we're-trying-to-hard-to-look-cooly-detached way. They didn't blow me away, but I get the feeling that they might at some point.
The Doers
were third on the bill. I don't think I ever go out of my way to see a Doers show, but I never feel disappointed when I do end up catching them. Same sentiment stands for last weekend.
I actually bailed before the Horses played. That may sound like a stupid move, but we had
our goodbye
in December. Plus, I wanted to make it to 340 in time to catch
Naked on the Vague
.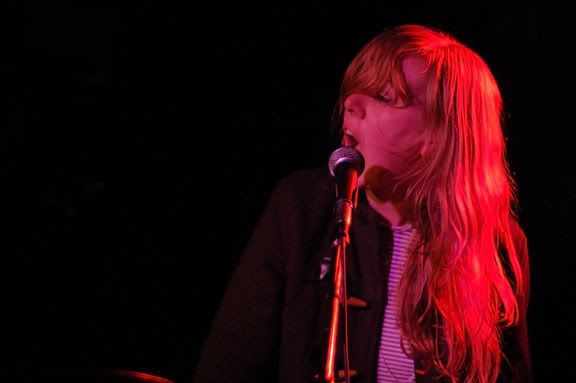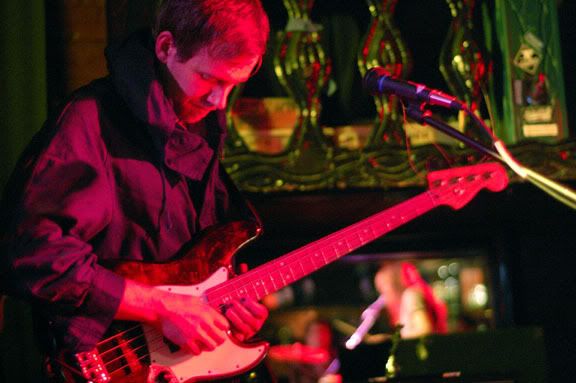 And I did... and they were actually a little disappointing. Certainly not bad live, but they weren't terribly energetic, and their MySpace led me to believe they'd be better than they were.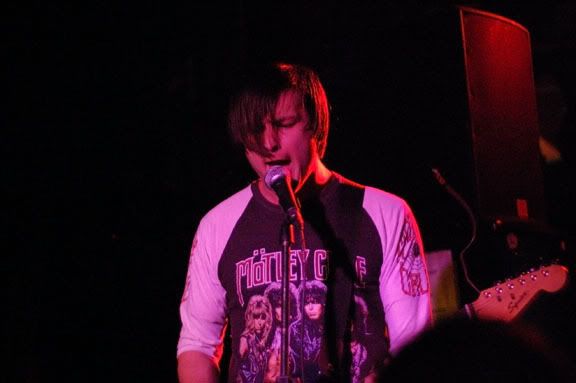 Twin Crystals
headlined. Mutators/JPNDRDS/Bison are still my live, local, musical holy trinity... but I might have to expand it to a quadrangle (or something) soon. Apparently, they thought they played a bad set. I disagree.
They were also selling copies of their new 7"/CDEP. You can grab the 7" via
SLU
and the CD version (which has an extra track) via
their Myspace
. And you should, because it's awesome.
If you have tickets to see the Field on May 3rd, you can go ahead and return them for a refund, because Fortress America decided that their musical equipment might undermine freedom and democracy (or something like that) and denied them entry. Tough for a band to play with no instruments, so understandably, the tour is off. That was a low blow at the US. Canada Customs is equally, if not more, ridiculous.
Eric's Trip
is at the Plaza on July 10th. (thanks Regan)
Jay Reatard
opens for Les Savy Fav.
Technotown Boogiedown
is moving to Sunday this month (May 11th, to be exact). This edition features
Mochipet
,
the Square Root of Evil
, and
No Luck Club
. As usual, it goes down at the Royal Unicorn.
Labels: ice cream, naked on the vague, role mach, show announcements, show recaps, the doers, they shoot horses don't they?, twin crystals
Friday, April 25, 2008

run children. run for your life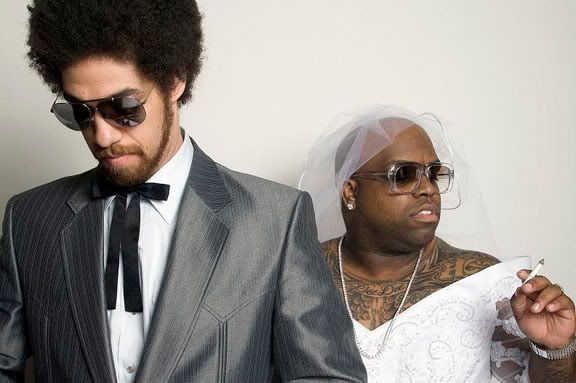 Contest: Gnarls Barkley Giveaway
Gnarls Barkley
doesn't really need an introduction, although I will note that they're label approved introduction speaks like Gnarls Barkley is actually a dude and not the team of Cee-lo and Danger Mouse. Suspend your disbelief, music fans.
Anyhow, you know these guys because they put out that song - you know that one that you maybe heard - called "Crazy." They've got a new one called
the Odd Couple
that's out now, and Warner hooked up a pretty sweet prize pack for someone out there:
-a limited edition "The Odd Couple" double vinyl record (one record plays the album forward, the other plays it backwards)
-a copy of "The Odd Couple" CD
-a copy of their first album "St. Elsewhere"
-a copy of Estelle's upcoming album "Shine," featuring an appearance by Gnarls Barkley singer Cee-Lo (and other artists like John Legend, Kanye West, Kardinal, etc.)
The CDs are nice, but a vinyl that plays the record backwards? It's never been so easy to decipher commands from your dark lord, Satan, than it is now.
If you'd like to confirm via encoded message whether Paul is actually dead this time around by taking home this prize pack, send an email before 12:01am on Friday, May 2nd to quinn.omori [at] gmail.com with the subject "Gnarls Barkley Contest" and to make it more interesting, tell me the "Crazy"-est thing that you've ever done... and there's no need to lie, because I'll choose a winner at random.
In the meantime, check out the video for the first single from
the Odd Couple
, "Run":
Labels: contests, gnarls barkley
Thursday, April 24, 2008

i'm a hustler, baby
Just as a note, if you've got a sore back, and you temporarily relieve the symptoms with a generous helping of booze and a couple of advils and then go out dancing, you will regret it in the morning.
That's my PSA for the day.
Last night I was going to stay in and continue to battle the tiny ants that periodically find their way into my kitchen, but my friend Jen was nice enough to offer me an extra ticket for
Simian Mobile Disco
.
Honestly, I wasn't expecting a lot out of their live show, and while it was just a pair of dudes and some knob turning, the lighting was epic. That's not something I usually comment on, but it was like they crammed a stadium light show onto the Richard's stage. I regret not bringing my camera, although, it's hard to dance with a Nikon hung around your neck. The music was well executed, but there wasn't really anything out of the ordinary in their set. "Hustler" and "It's the Beat," predictably, got everyone going, but the energy was pretty good throughout.
Naked on the Vague
are at Pub 340 on Saturday, coming all the way from Australia.
Meth Teeth
, who
Only just interviewed
,
Modern Creatures
, and
Twin Crystals
round things out.
Jonathan Richman
(sans his Modern Lovers) is at Richard's on July 2nd.
Mint just signed
Kellarissa
(from the Choir Practice) and she's playing their songwriters' showcase on May 15th with
Carolyn Mark
and Cameron from
the Neins Circa
.
Mint also just signed Edmontonians,
Hot Panda
and they're playing the night after with the
Ramblin' Ambassadors
And on the 17th,
Parlour Steps
,
the Awkward Stage
,
Vonnegut Dollhouse
, and
Rebkah Higgs
finish of three nights of (mostly) Mint-iness.
It all goes down at the Rail.
Labels: show announcements, show recaps, simian mobile disco
Wednesday, April 23, 2008

grab your skate, let's go
If you're up for making a last minute road trip down to Tacoma, Vancouver's own
S.T.R.E.E.T.S.
are playing a reunion show at Hell's Kitchen with
Pride Tiger
,
Bison
, and
Children
. Epic. (via
Sean
)
Rock the Bells
hits Vancouver on August 30th. The local line up is missing a few of the heavier hitters (Meth & Redman and Ghost & Raekwon, particularly), but Tribe, Nas, Mos Def, the Pharcyde, and Spank Rock with Amanda Blank (among others) ain't bad, depending on ticket prices. Venue is still tba, but tix go on sale on May 17th.
Colby Sparks
is opening the Venetian Snares show. (thanks Simon)
Labels: show announcements
Monday, April 21, 2008

silly love
Sometimes music just has an unexplainable intangible quality. When you think of "good music," it's usually either technically sound or avant-garde or both. While
Daniel Johnston
is certainly unconventional, he's not really pushing any envelopes. And he certainly isn't a technically proficient musician. Hell, he can't really even sing. But there's certainly something about his music.
His performance at Richard's on Saturday wasn't always great: the full band sort of overwhelmed the simplicity of his songs at times. Plus, the dudes in the band were a bit campy. But the songs he performed solo - notably, a show closing acapella version of "Devil Town" - and the tunes that he did with only an acoustic guitarist as accompaniment were brilliant.
There's another dimension to watching Johnston perform live though. His troubles have been
well documented
, but it's still a little disconcerting to see the way his hands shake when there's no instrument in them. And, I couldn't help but feel a little uncomfortable when (parts of) the crowd erupted in laughter after certain things that clearly weren't intended as jokes (although, there were plenty of purposeful - and successful - attempts at humour too). On the other hand, if you think about where the guy was for a pretty significant part of his life, it's pretty awesome to see him up on stage, doing something he loves, and doing it so well.
On a side note, it's wicked that people were super amped about a relatively obscure, under-appreciated (althought, less so now) singer-songwriter, but if you're at a show - any show - you should remember that nobody came to hear your tone-deaf, dumb ass yell out the lyrics to every song (you know, unless the band asks for crowd participation on every song. but they won't. ever).
Labels: daniel johnston, show recaps
Friday, April 18, 2008

spin the black circle
Tomorrow is record store day:
Zulu
celebrates with 20% off of all regular prices items (new and used, excluding tix).
Scratch
is doing the same thing and also upping the ante by giving anyone who comes in (if you buy something or not) a free CD from the Scratch catalogue, which you will note, includes Destroyer, Black(Pink) Mountain(tops), Frog Eyes, among others. Supplies of certain discs are limited, of course.
Red Cat
has some stuff going on - including live performances - but it's not on their website and I can't remember what the poster said. Perhaps some kind soul will fill us all in.
Tons of stuff going on tonight. Get out there and do something.
now playing: Spacemen 3 - It's Alright
Thursday, April 17, 2008

whispering into the other
I went to
Why?
last night, mostly on the recommendation of numerous friends. I bailed early, because I wasn't really feeling it, but I got the impression that my friend Shea was spot on when he noted that it was "kind of like the Weakerthans," even though the two bands don't sound anything alike.
I rather adore the Weakerthans (spotty last two records and all), but the thing that makes there live show isn't really their performance - which is usually pretty competent - but that everyone in the audience knows (and loves) every single word coming out of John K. Samson's mouth. It's some weird celebration of dorky fandom, and if you aren't already one of the converted, it's probably not going to change your mind.
And that's more or less how I felt yesterday. I probably should have started listening to their records sooner than the day before the show, but my attendance was sort of a spur of the moment thing.
Brasstronaut
, who I was already rather fond of, opened the show. It was a bit too... full for them. That's probably counter-intuitive, since bands generally want to play for as many people as possible, but I find there music conducive to sitting, chilling out, and not shuffling amongst a full room.
CSS
is as the Commodore on September 17th.
Venetian Snares
are at the Fall (644 Seymour) on June 6th. (thanks Simon)
Islands
are at the Plaza on June 10th.
Stars
are at Malkin Bowl on June 21st. (thanks to Jessica for the last two)
It's probably redundant to post something that
20 Jazz Funk Greats
already has, but my girlfriend sent me this song and I've listened to it about 20 times in the last two days...
download: Mi Ami -
African Rhythms
(via White Denim)
Ordering information at the
label's site
(though you'll have to email to order from Canada).
Finally, if anybody out there has roughtly $70, and was thinking, "man, I'd like to buy Quinn a present that he will appreciate forever,"
this is calling my name
.
now playing: Sun City Girls - Mr. Lonely Viola
Labels: brasstronaut, half serious jokes begging for expensive records, mi ami, mp3, show announcements, show recaps, why
Wednesday, April 16, 2008

i've got news for you, baby, that i've made plans for two
Like everyone else on the internet, I've gone and created a
Muxtape
account. I'm going to try to update it about once a week, so if you're interested, you can check out the first one (which I actually did last week, so it might rotate a little early):
here
.
And here's a tracklist, if you're too lazy to click:
1. Candi Staton - I'm Just a Prisoner
2. Marvin Gaye - Stubborn Kind of Fellow
3. Ike and Tina - Nutbush City Limits
4. Gloria Jones - Tainted Love
5. Stevie Wonder - We Can Work It Out (Beatles Cover, obvi)
6. Freddie Scott - (You) Got What I Need
7. Smokey Robinson and the Miracles - I Second That Emotion
8. Otis Redding - Pain in My Heart
9. Al Green - You Ought to Be with Me
10. The Supremes - Baby Love
11. The Temptations - You've Really Got a Hold On Me
12. Sam Cooke - Nothing Can Change This Love (live at Harlem Square)
Labels: muxtape
Tuesday, April 15, 2008

petite mort
It was nice out this weekend, so I did less internetting and more real-life-ing.
But here's what I got up to...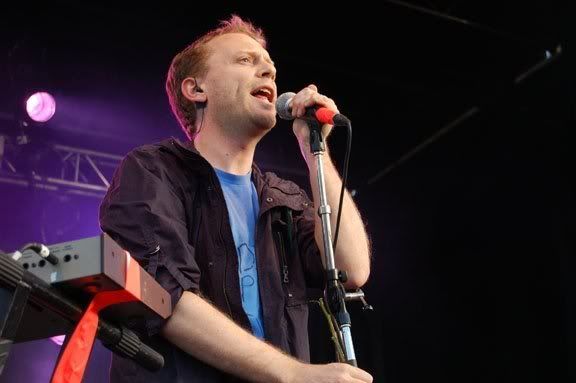 On Friday, I hit up the
AMS Block Party
. I can't say that I was especially keen on seeing most of the bands, but my friend
Neil was djing
, and drinking free beer in a field is better than working on a Friday afternoon.
Stars headlined. People threw stuff at them. I quite like Stars, but romantic pop + 5000 or so annihilated university students blowing off steam on the last day of classes is a good recipe for projectiles.
On Saturday, I made it down to the ER (sadly, I missed Mutators the night before) for Sex Negatives, Sissy Spacek, Yellow Swans, and Shearing Pinx. It was rather hot inside the Emergency Room, so my show mates and I were keen to spend the downtime between bands outside, and somehow we missed Yellow Swans. Either they were on first, or they played for about 20 minutes. I'm not sure which. Disappointing, never the less. Shearing Pinx were there usually grand selves and Sissy Spacek (who actually did play for about 20 minutes) were pretty great too. But Sex Negatives, who came on last, were on a whole other level. Cam (ex-Hot Loins, currently judging your Music Waste submission) joined them on guitar to add an extra wall of crushing noise. It seemed like it bummed out all the people who show up and chat when the bands are on too... which is a bonus of sorts.
M.I.A.
is at the Forum on May 25th. On the plus side, it's all ages. On the downside, it's going to sound like crap in that venue.
The Field
is at Open Studios on May 3rd.
Nas
is at Plush on May 23rd. Ticket prices slowly went up in price since whenever it was first announced... so now they'll set you back $94.50.
Erykah Badu
is at the Commodore on June 6th
with the Roots.
(thanks Chris)
The Black Angels
, whose new record is pretty rad, are at Richard's with
the Warlocks
on June 10th.
Emmylou Harris
is at the Orpheum on July 23rd.
!!!
are at a venue tba on August 31st.
And, I swear I mentioned this, but Aaron kindly pointed out (thanks!) that I neglected to fix the side bar, but, as you probably already know if you care,
the Cure's
rescheduled date is May 26th at GM Place.
Labels: sex negatives, shearing pinx, show announcements, show recaps, sissy spacek, Stars
Friday, April 11, 2008

it was good what we did today
So I made it down for the first hour and a half or so of the Fake Jazz tribute to the VU on Wednesday night. I actually didn't catch any of the bands/acts that I knew, save for
N213
Daniel from Nu Sensae. And since nobody really introduced themselves, I can't really tell you what I saw either. The songs ranged from bad to great, with
Nic's
Daniel take on "Candy Says" being a highlight along with an absolutely awesome take on "Pale Blue Eyes" (that was somewhat interrupted by the Cobalt's occasionally leaky roof). There were also a couple of performances that left people turning to each other to ask, "what the hell song was that supposed to be?" But hey, it's Fake Jazz, so that kind of thing's to be expected.
Hard to complain for $3.
Sissy Spacek
,
Yellow Swans
, the Rita, Sex Negatives, and
Shearing Pinx
are at the ER on Saturday. It's the Yellow Swans last tour before they call it quits. If you're into noise, you might want to head down.
More show announcements coming...
Labels: fake jazz, show announcements, show recaps
Wednesday, April 09, 2008

her life was saved by rock n roll
Tonight at
Fake Jazz Wednesday
(which is, as always, at the Cobalt) they're doing a Velvet Underground tribute night. Thanks to
Only
for the reminder.
Labels: show announcements
Tuesday, April 08, 2008

til i felt the floor
By "real post later," I meant way later, obviously.
Here is a quick and dirty weekend update in two parts:
1) You know how you can get Unibroue products in six packs at private liquor stores now? Well, you can. You know how they're all at least 8% (except for Ephemere, which is sort of gross anyhow)? Well, they are.
Well don't drink most of one of those and then a bunch of other beer when you get to the Cobalt, or you will find yourself leaving before
Taxes
plays.
Japandroids
, Basketball, and
Baby Control
were all pretty awesome though. It was my first time seeing the latter, despite many half-hearted attempts. Worth the wait.
2) On Saturday, I missed Edgefest at Hoko's, the Vancouver Festival of Noise at Video In... I mean "VIVO"... and Modern Creatures w/Culte du Cargo because I had
Black Mountain
tickets.
It was my grandmother's birthday, so I didn't make it into the Commodore until
Ladyhawk
had already started. I want to say it's the first time that I've seen them since I got my hands on
Shots
, but that might be a lie. Regardless, while I'll take Ladyhawk on a bad day over most anybody, they really were something else on the big stage in the Ballroom.
The headliners weren't to be outdone though. Last time I saw Black Mountain, it got a little too drawn out at times for my taste. And while the band stretched things out here and there, the jammy bits were mostly a chance for McBean to demonstrate some killer riffage. Plus, the one time that the proceedings started to border on meandering (a organ playing chords while Amber sort of wailed over top for about 15 minutes), it was a good chance to head to the washroom (they don't fuck around with lengthy encore breaks, that's for sure). Oh, and "Don't Run Our Hearts Around" cemented itself as one of my favourite live songs ever.
The
Cons
are at Richard's on June 26th. Their newie hits stores next week, and while my jury is still deliberating their final verdict, stylistically it's a pretty good mix of all three of their previous albums and that ain't bad at all. I'd be bummed that I'll in Calgary when they're here... except I'll be in Calgary to see Wire.
And you can break the bank for
Feist
at Deer Lake on August 5th. You can buy an iPod (shuffle) for the price of a pair of tix... although the Shuffle will probably last the same length as the show. (thanks to Chris for the last two)
Dead Meadow
are at Richard's on May 18th.
Oasis
and
Ryan Adams
headline the "50% Chance of Unexplained Cancellation Tour 2008" at the Garage on August 27th. (thanks Matt)
Oh, and I'll do hyperlinks when I'm not in a rush and/or procrastinating from writing other stuff, like now.
Double-oh, if you're willing to stay up until obscenely late, apparently Radiohead tix for the entire second leg go on-sale via
WASTE
at sometime around 3am tonight. fun. If I stay up all night, they better be doing that "headzone" thing again.
now playing: Constantines - Time Can Be Overcome
Labels: baby control, basketball, black mountain, japandroids, ladyhawk, taxes
Monday, April 07, 2008

from a great height
Radiohead with Liars - August 19th @ TBird Stadium!
Real post later.
Labels: show announcements
Friday, April 04, 2008

here comes summer
Would anyone be terribly disappointed if I stopped making all the band/artist names hyperlinks? It takes a (relatively) long time, provided the band in question isn't "HEALTH" or something, you can use google as well (or better) than I can. And frankly, I'm lazy.
Here's a link for you though:
http://www.musicwaste.ca/
.
Last year's festival info is still up, but the Music Waste-rs are looking to change that really soon. This year's Waste runs from June 5th-8th at tba dive bars around Vancouver, but they still need to fill out the line-up.
If your interested in playing (and being roasted in the always awesome Music Waste Guide) send your stuff to cameron [at] musicwaste.ca before April 25th.
And, while I'm a selfish bastard who plans to be half cut and wandering from venue to venue all four nights, they need volunteers to make this thing happen. If you think you're into that, shoot an email to submissions [at] musicwaste.ca.
The
Mutators
tour fundraiser originally scheduled for the 26th is now next Friday... which means you can hit up the Clips and Woodhands and then walk over to the ER for something a little more abrasive right after. Quite the evening.
Chris left this in the comments, so I'll just cut and paste it:
April 10 - Tittsworth @
Republic
the Modern
April 12 - Hercules & Love Affair @ Royal Unicorn
April 18 - De La Soul @ Commodore
April 30 - Danny Michel @ Railway
May 2 - DeVotchka @ Richard's
June 2 - Kanye, Lupe, N*E*R*D @ Rhianna @ GM Place
June 20 - Herbie Hancock @ Orpheum
SWAK
announced a bunch of stuff:
Joan of Arc
is at the Media Club on June 2nd.
Crystal Castles
is at Richard's on June 6th.
Sea Wolf
is at the Media Club on June 12th with
the Jealous Girlfriends
The fucking
RZA
is at Richard's on June 25th. I'm going to see him at
Sled Island
though (and Wire!)
Girl Talk
is at the Commodore on July 24th.
Les Savy Fav
is at the same place on July 26th.
And
Turbonegro
is canceled. Refunds at your point of purchase.
Oh, and I went to see
Eddie Vedder
on Wednesday. Most of the songs he played were written by other people, which was interesting (Dylan, James Taylor, Tom Waits, Springsteen, Daniel Johnston, among others were covered). Cue obvious quip of, "that's better than listening to songs he wrote" by anonymous internet dude.
And
Chad VanGaalen
played a free show on Monday at the Biltmore for someone from CBC Radio 3's retirement party. I forgot to mention it. Sorry, internet.
Labels: lazy show recaps, music waste, show announcements
Tuesday, April 01, 2008

baby, i'm a fool
Today, someone very special to me is celebrating a birthday.
Since this place is a haven for my self-centered rambling, I usually wouldn't do anything like this, but birthdays only come once a year...

Jess is sort of obsessed with sappy, indie love tunes, which isn't terrible, since, as you've probably noticed, I have a bit of a soft spot for sappy, indie love tunes, but honestly, a whole tape worth of this stuff is a bit much. But again, birthdays only come once a year, so here's a special edition of "i'll make you a tape" that showcases Jess' picks: a mix full of all-time favourites, "Quinn, you have to hear this", and "but it's just so sweet."
Happy 22nd, Dear.
1. Bright Eyes - First Day of My Life
2. New Buffalo - I've Got You and You've Got Me
3. the Decemberists - Angel, Won't You Call Me?
4. the Blow - Parentheses
5. Sixpence None the Richer - Kiss Me
6. Hermane Dune - 1, 2, 3 Apple Tree
7. Stars - the Aspidistra Flies
8. Magnetic Fields - the Luckiest Guy on the Lower East Side
9. REM - At My Most Beautiful.
10. Tegan and Sara - Love Type Thing
11. Hello Saferide - Get Sick Soon

I'm going to try out this muxtape thing. So you can stream this sentimental junk.
i'll make you a tape, vol. 10: birthday fools' edition
Truth be told, Jess (likes to play like she) is ice cold, so she'd never listen to that. But here's some stuff she would listen to... (sort of) mixed for your listening pleasure.
1. the Beatles - Birthday
2. Gang of Four - Return the Gift
3. the Sonics - Psycho
4. the Jesus & Mary Chain - Head On
5. New Order - Blue Monday
6. Maximum Joy - Stretch (99 Records Version)
7. Feist - 1234 (Van She Tech Remix)
8. David Bowie - Rebel, Rebel
9. Prince - Raspberry Beret
10. Daft Punk - Da Funk
11. MIA - Paper Planes (DFA Mix)
12. TI - Why You Wanna
13. Judas Priest - Breaking the Law
download:
Jess' Birthday Mix
Yeah, I just made a whole post for an inside joke that two people got. If you don't like it, go read Pitchfork.
now playing: Whiskeytown - Mirror, Mirror
Labels: happy birthday jessica, jokes that arent funny to 99 percent of you, mixtapes