Saturday, October 30, 2010

untogether
Just a heads up that Women have canceled their early show at the Biltmore. Nu Sensae and Makeout Videotape have now been added to Glory Days, which opens at 9pm instead of midnight.
Exclaim!
is reporting that the band had a blowout last night on stage in Vic and may now be broken up.
Unfortunately, since they sold so many tix for Glory Days, the Biltmore won't be able to honour both Women and Glory Days tickets, so if you had tickets to the show, you'll have to grab a refund at your point of purchase.
Labels: show announcements, women
Thursday, October 28, 2010

die, die my darling
In case you forgot, Halloween's right around the corner. Here's (most) of what's going down...
Friday:
A new My!Gay!Husband! weekly
XO
christens the brand new Waldorf one day ahead of the official grand opening. Black Wizard, Heavy Chains, and War Baby play live early (8pm-midnight) and there's DJs in all three rooms until 2am. Check the
Facebook
event page (which, appropriately, currently boasts 666 "attending") for all the details.
Mode Moderne, Dead Ghosts, Cowards, Modern Creatures, Manic Atracts play an all covers show at the Astoria.
Fortune hosts the Team Canada DJ's Happy Ending Halloween. No live acts, but you can get the whole DJ line up
here
.
The Commercial Drive legion hosts the
Witches and Warlocks Ball
with BlackBerry Wood, Creaking Planks, and Timothy Wisdom.
Saturday:
The big one is the Waldorf's official grand opening. It's free, Rodney Graham, Animal Bodies, and Joyce Collingwood all play live, and you can expect that it'll be packed... so get their early if you want to get in.
Glory Days
celebrates All Hallows Eve with Neverland, a Michael Jackson cover band, and Bogus Tokus performing all punk covers as Harsh Tokes.
The Chapel hosts the
Heebeegeebees Finale Party
with Love & Electrik and Peter Breeze.
And, Head Hits Concrete, State of Minefield, Sick, and Hand of the Horsewitch play Funky Winkerbean's.
Let Me Buy U, Anne Drank Vol. 2 (Halloween Edition) by Babe Rainbow
If you need a Halloween soundtrack, and aren't using this weekend as an excuse to play the Misfits for 48-hours straight,
Babe Rainbow
has 45-minutes of spooky chopped and screwed goodness via the second installment of the
Let Me Buy U, Anne Drank
mixtape series. Click the link above to download it.
now playing: Misfits -
Skulls
Labels: mp3, show announcements
Tuesday, October 26, 2010
Suspiros de Chile
from
basketball
on
Vimeo
.
New stuff from
Basketball
. "Suspiros de Chile" is another insane, electro banger from the worldly (now) quartet. A new song from Basketball is always good news in my books, but this one is extra special, because it's the first release from their forthcoming full-length.
Check the video above and download the mp3
here
.
Labels: basketball, mp3, video
Friday, October 22, 2010

o wake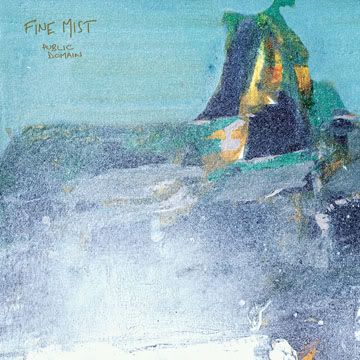 There are a lot of things I could say about a given band, but one of the strongest statements you can make about anything is to put your money where your mouth is. So, while I've sung the praises of
Fine Mist
on many occasions, this time my opinion comes backed by sizable chunk of my expendable income. Quite a few months ago now, I was drunkenly (the state when all of my best/worst music related ideas are formed) chatting with Megan about the album that she and Jay were putting the finishing touches on. As my state of mind at the time was fairly one track, namely, "when in the Hell can I get this record," when she told me they were having trouble finding a label, I immediately slurred, "I want to put it out."
There's two things to note here. One, thankfully, she didn't hold me exactly to my word, because putting out an LP (on 180g vinyl, no less) is way more expensive than I naively thought, so there's no way I could afford the entire thing. And two, while that story makes it sound like a combination of my big mouth and a few too many roped me into this, I couldn't be prouder to be a part of
Public Domain
.
I could go on about the music, but I'm obviously biased, so I'll leave you with the Straight, who called the record
"ludicrously fun"
and Exclaim! who deemed it
"one of the best records to come out of the West Coast this year"
. Honestly though, what do critics know? So, head over to the
CBC Radio 3 website
, where you can stream the whole thing.
You can order
Public Domain
online by following the directions
here
, pick it up at one of the bands shows (their next one is this Saturday at the China Cloud), or buy it from Red Cat, Scratch, Zoo Zhop, or Zulu. Or, if you really want, and you live in Mt. Pleasant/Fairview or are at UBC during the day, I'll bring one to you for $12 (how's that for service?).
Megan and Jay play tomorrow night at the China Cloud with Lakefield and PaperSailBoat and they'll be having an official-a-few-months-late release party on November 27th at Glory Days with No Gold.
now playing: Fine Mist -
Palm Trees
Labels: fine mist, show announcements
Tuesday, October 19, 2010

metal detector
First, bad news: the old Scratch space (christened, appropriately, Scratch on Dick's after the retail space moved to Gastown and it started hosting shows),
is no more
.
The Duffy & the Doubters show scheduled for this Saturday is now at Anti-Social and they're looking for venues for the rest.
Now, good news:
the Waldorf
celebrates its reopening (though they'll be officially be open for business the night before) with a massive free Halloween party on October 30th. Rodney Graham,
Animal Bodies
, and
Joyce Collingwood
perform live, but there's a lot of other stuff going on. Check out the full itinerary on
Facebook
.
And, as a reminder to myself, because I always find a way to miss it, on November 13th,
SK Robot
put on their annual,
"Guided by Robots"
show at the ANZA, featuring a set of GbV covers by the band and the GbV karaoke following. As always, all proceed go towards the Vancouver Rape Relief and Women's Shelter.
Labels: no fun city, show announcements, waldorf
Monday, October 11, 2010

the club is open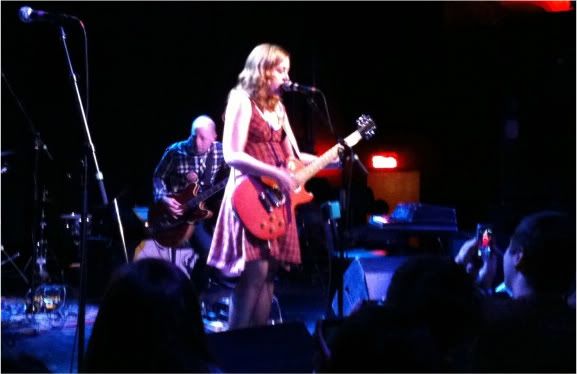 On Friday, I made the drive down to Seattle to catch a couple of shows. The first, was at the Showbox Market for
Corin Tucker
's first tour post-Sleater-Kinney. The show was a lot like the album; if you were expecting S-K, you probably came away disappointed, but taken on its own merits, it was pretty great. Since
1,000 Years
is her solo debut, she played it (I think) in its entirety, with lead off single "Doubt" being the predictable highlight.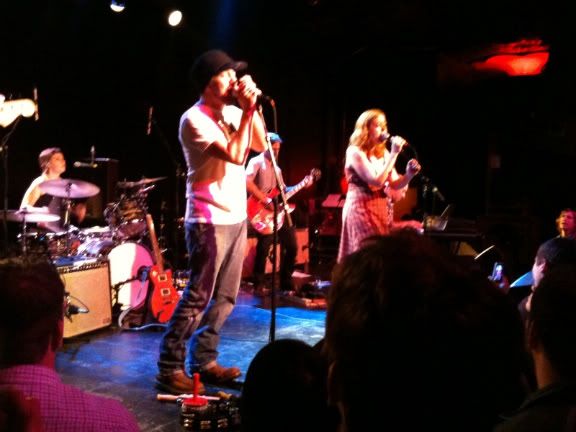 The encore was made up of a trio of covers: John Doe's "Golden State" with Pearl Jam's Eddie Vedder, "It's Obvious" by Au Pairs, and a Sheila E song to close things out.
Pearl Jam was my favourite band in high school, so I'm always unreasonably excited about an Eddie Vedder cameo.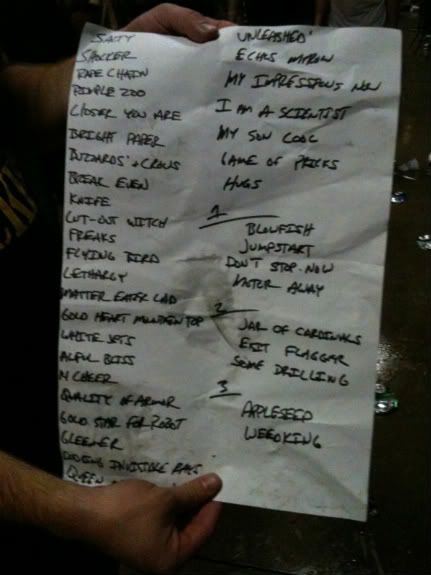 After a Saturday that involved
seriously good pizza
,
one of the best beers in N. America
(for half price--now that you've clamped down on DUIs, can we have happy hour back, please BC government?), and being thrilled to find out that Seattle gets the CBC and therefore, Hockey Night in Canada (though less thrilled with the shootout result), we went to the
other
Showbox for
Guided by Voices
.
In the last 5-6 years, I've ended up seeing a lot of reunion shows. Most of them have been pretty great. I mean, nostalgia's a powerful thing, so even if a band is less than enthused (see: Pavement), you almost always come away from these types of things glad that you went. By contrast, while they could have got away by backpacking a less than stellar showing on the amazing setlist, Uncle Bob and the gang were in top form.
Visually, after six years away from the limelight (well, sort of away from the limelight in Pollard's case), the band is showing their age, but as far as their performance went, they haven't missed a step, even throwing down, despite a recent ridiculous Seattle ordinance that bans drinking on stage (are you trying to be Vancouver, Seattle?), in classic GbV style, by downing enough beers to KO most people.
It's hard to pick a highlight. When Greg Demos started plucking out the opening bass line to "A Salty Salute" to start things off, I was giddy, but Pollard and Tobin Sprout sharing vocals on "14 Cheerleader Coldfront," bouncing along with strangers during "Game of Pricks" or any number from the 39 tracks they threw down on Saturday could be a singled out.
Like I said, it's always great to hear old favourites live, especially in this sort of "it's been awhile" setting. It's also always amazing to be at a show where both the audience
and
the band seem absolutely thrilled to be there. It's rare to get both. The utter joy, both on stage and in the audience, combined with the opportunity to shout along to "Tractor Rape Chain" (and many, many more) was something truly special.
We ran into a lot of familiar faces from Vancouver, hopefully you were there too.
now playing: Guided by Voices -
Gold Star for Robot Boy (live in Dallas 09/29/10)
Labels: corin tucker, guided by voices, show recaps
Thursday, October 07, 2010

string lake
Tonight the Chapel kicks of a month's worth of Thursday (art and music) shows called
Heebeegeebees
.
Babe Rainbow and Tassels are up tonight, White Lung and Koban (that's enough to get me out on a weekday) follow on the 14th, Myths and Haunted Beard play the 21st, and Raccoons and DBL Dragon play the 28th. The whole thing concludes on the 30th for a Halloween party featuring Love & Electrik and Peter Breeze.
Ache
records is turning 10 years old this year! To celebrate, they're having a
massive sale
on all their releases from October 15th-November 26th. In addition to some shows (Oct 15th/16th - check the sidebar), there will be an Ache night at Zulu on October 21st from 7-9pm and also an Ache pop-up shop at Toast Collective on Oct 20th and 27th and Nov 3rd and 10th.
now playing: Needles//Pins - Rabies Jump
Labels: ache, show announcements
Tuesday, October 05, 2010

we played oregon trail on our macintosh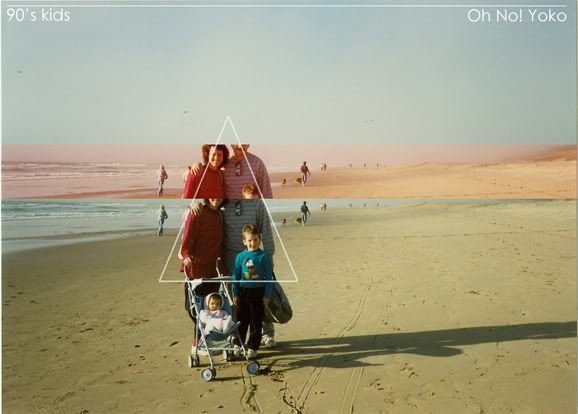 So, I'll be the first guy to tell you that I haven't been on top of new music lately, so forgive me if you've heard this one already. But, I would be remiss if I didn't mention how great
Oh No! Yoko
was on Friday at the Astoria. They're a trio and they make wonderfully catchy, frantic sounding pop songs. And, perhaps the most encouraging part is that they're not even out of high school (hopefully that doesn't get the bar in trouble), so they've got many years ahead to hone a craft that sounds pretty goddamn honed already.
Because of their tender ages, I actually ended up missing part of their set (curfew, you know?), but I'll be damned sure to make it down good and early next time they play.
Check out the stand out, "90s Kids" (plus a few more)
here
.
now playing: Oh No! Yoko -
90's Kids
Labels: oh no yoko, show recaps