Monday, February 21, 2011

basement mold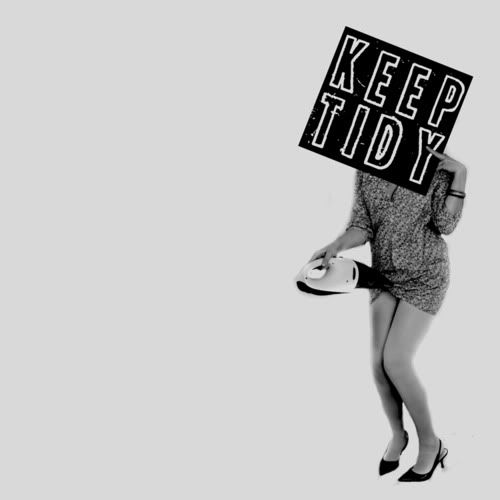 I'm only about four songs into my first listen (though at about 1-minute a piece, it'll be done by the time I finish writing this), so I can't give you any sort of in-depth review, but if you're into no-nonsense punk that's decorated with some awesome, not-stereotypically hardcore vocals, you should give this a listen... right now.
Stream it or download right up there or via Keep Tidy's
BandCamp
.
now playing: Keep Tidy - Kill Whitey
Saturday, February 19, 2011

rainforts
A friendly reminder.
Labels: no gold
Thursday, February 17, 2011

idle tomorrows
Just a heads up that
the Sadies had to cancel all of their forthcoming Western Canadian dates
after Dallas Good broke his leg. Refunds at point of purchase. Look for a new date in June.
Labels: show announcements
Tuesday, February 08, 2011

we'll talk about the weather or how the weather used to be
A few shows of note:
First, is
Thor Fest
, a February 27th fundraiser so
this fuzzy little dude
can get a tooth extracted and avoid serious medical complications. Half Chinese, We Make Earthquakes, Katie Caron et al., Amor de Cosmos, Fine Mist, Jenny Ritter, Nihilist Party, Aunts & Uncles, Haiku Charlie, Unreliable Narrator, Garland & Yarn, and Elliot & Jo (from SSRIs) all lend their talents. It's a house show at Sophia & 13th and everything gets rolling at 3pm.
Scratch/Interurban Gallery hosts the release party of the Mint/CiTR Pop Alliance Compilation LP on February 24th. The show (thus far) features Slam Dunk, Role Mach, Shane Turner Overdrive, and Fanshaw, with more to be announced. You can check the compilation details
here
.
now playing: Cut Copy
Take Me Over
Labels: show announcements
Thursday, February 03, 2011

been reaching for my baby
I made it down to the Media Club on Monday night to catch
Tennis
. I missed the harmonies that help make the record so great, but Alaina Moore's singing was so strong live, it almost made up for the absent extra vocal parts. They played (more or less) the whole record, a cover I didn't recognize, and a couple of new tunes for a set that was concise enough for a weekday (and for a new band), but long enough for a proper headlining set. The Media Club was packed out for
a Monday
any day, which was nice to see.
Unrelated to live music, because there's no band this month, but I'll be playing records (note: not "DJing," DJ's can competently match beats either... at least with the aid of a computer. I can just play records) at Damaged Goods at the Astoria tomorrow night. If you too think that it's appropriate to follow "Glad Girls" with Robyn and then with a Misfits record during a dance party, come down early. If not, come down anyways, because Dustin and Jake will be playing songs that normal people like to dance to.
Somehow, I got nominated in the
CBC Radio 3 "Best Canadian Music Website" Poll
. I'm flattered, mystery nominator, but let's keep it real here and all throw the local vote behind
Winnie Cooper
. Ok? Sweet.
now playing: Rihanna feat. Drake -
"What's My Name"
Labels: self-aggrandizing, show recaps, tennis