Friday, August 31, 2007

party party hand cramp
I forgot all about this show, until my friend Matt asked me if I was going. Apologies for not mentioning it earlier, because it's going to be killer. So, if you're not doing anything tonight and you like getting your face rocked off, you might want to head down to the Cobalt to check out
Fake Shark Real Zombie
,
Cheerleader Camp
,
Canaries
,
White Lung
, and
Suspiria
.
Word out of the long dormant
Nasty On
camp is that their long shelved record,
Squid
, is finally getting a release. It'll be a vinyl-only affair and the details are forthcoming, but the fact that it's coming out at all is enough to get me excited. I never thought that their recorded material did justice to their performances, but the songs they have streaming on their MySpace hint that this album might actually live up to the live show. I'm still sort of kicking myself for missing their last show.
PFork
reports that
Elevation Recordings
(which is co-run by Boyd Devereaux) will release a limited-to-500-copies EP by
Blood Meridian
. It's also a vinyl-only release, and they hope to have some to sell when Black Mountain plays a hometown gig this November. This record label is probably the best thing to come from a Maple Leaf since... Tim Horton's?
Keeping it local, if you haven't peeped it already, head over to the
Mad Decent Blog
to check out the mix that
Paul Devro
did for
XLR8R
:
here
Ween
is at the Queen E on November 14th. I guess they figure this strike will actually be over by then. (thanks Matt)
Also on November 14th,
Cuff the Duke
are at Richard's with one of my favourite bands,
Land of Talk
.
And finally,
ChalkedUp
relaunched. I wrote about
Japandroids
for the feature there this week, and they're giving away
the Tough Alliance
EP, which is pretty friggin' sick.
now playing: GZA - Liquid Swords
Labels: show announcements
Wednesday, August 29, 2007

kicking television
I don't watch a lot of television. I don't really watch any MuchMusic anymore. But I'll definitely be tuning in sometime this weekend to catch one of the showings of
Nardwuar
's new special: the aptly titled,
Welcome to My Special
.
The show features "everyone from Franz Ferdinand to Snoop Doggy Dogg, from Queens of the Stone Age to Juliette Lewis, from Ice T to Ice Cube to Vanillla Ice, and from Slipknot to Stephen Harper," and you can catch it at the following times (I'll list the Pacific ones, since that's where most of you are):
Saturday at 1pm, 6:30pm, and 9pm and Sunday at 9am.
Nardwuar vs. Harper!
Kevin Drew
is at the Commodore on October 25th. Some of his Broken Social comrades will be backing him, and it's a mere $20 + s/c. But it's also the same day as Sunset Rubdown. Ouch.
Rock Central Plaza
is, according to their website/myspace, playing Pat's on September 14th with
O'Death
. Someone left a comment on one of the entries a couple days ago saying it was the 19th though. I'm going to go with the former for now, but I know they were having some bookings issues and looking to rearrange the tour schedule a bit at the last minute, so keep that in mind.
The Pipettes
are at a venue TBA on November 2nd. (thanks
Mike
)
The Sadies
are at Richard's on October 13th. I still have yet to see them, but it seems like whenever they come to town they're either opening for someone I don't want to pay to see or playing the same night as something I already have tickets to. In this case, it's Justice.
As Giselle has kindly pointed out in the comments, Bats for Lashes are at the Plaza on October 13th and the Long Blondes are Richard's on November 2nd with the 1990s. They are not playing together on the 2nd. I don't know if I read that misprinted somewhere else, or if I simply can't read. Likely, it's the latter.
Because of the ongoing strike, Queens of the Stone Age is now in the Bill Copeland Sports Arena in Burnaby. Some of you might remember that Fugazi ripped the roof off of the place about... I guess it's over half a decade ago now. Jesus, that made me feel old.
In "I didn't really care for either show, but now the openers are making them really enticing" news,
Marissa Nadler
is opening for Peter Bjorn & John/the Clientele, and
Voxtrot
is now opening for Arctic Monkeys in place of the Coral.
Oh, and it's worth mentioning that the Magnolia Electric Co. show on Friday is early (7:30pm - 10pm), because 1/2 Alive is on from 10pm til late.
now playing: the Stone Roses - She Bangs the Drums
Labels: nardwuar, quinn's ongoing battle with illiteracy, show announcements
Monday, August 27, 2007

mutiny, i promise you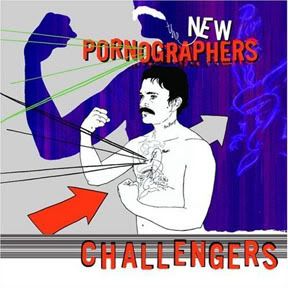 Promo Pile: Vol. 5
The New Pornographers
-
Challengers
I was going to start this by saying that
Challengers
has been getting a bit of a bum rap from some of the online publications out there. But now that I've thought about it, I'm not so sure.
The thing about this record is that from one perspective the songwriting is stronger. If you were to give these tunes an acoustic guitar and vocals treatment, they'd all stand up as well crafted, well written numbers that aren't relying on any fancy bells and whistles or cheap tricks to keep things above water (ok, except for "Unguided," which is sort of universally bad). On the other hand, I miss those cheap tricks, bells, and whistles. It seems like Carl Newman is using his steadily improving chops to grab at your brain instead of your balls. I just don't understand why he couldn't do both.
I've always maintained - and I'm sure Neko fans will disagree - that Dan Bejar's songs were the best parts of any New Pornographers record. With all due respect to Carl, Bejar's the best songwriter in the group. But, he has this tendency to bury his melodies in off-time cadences and off-kilter instrumentation. I enjoy that, but Newman's magic touch when it comes to arranging was always the perfect foil to Dan's hyper-literate, dense songwriting. The tracks ended up being grounded in songwriting that was incredibly sharp and intelligent, but they were backed by these monsterous, hooky, perfect power pop arrangements. In the past, it sometimes seemed like Carl's songs were just getting by on the latter (or getting by on giving Neko a huge chorus to wail on). Conversely, now that he's grown as a songwriter, he's abandoned the former.
Challengers
is still pretty good, and at the very least, it shows off a new side of the New Pornographers. I just wish they had revealed it without ditching what made them so great before.
now playing: Timbaland - Way I Are (Cousin Cole's Unwound Mix)
Labels: promo pile, the new pornographers
Saturday, August 25, 2007

next level
Wiley
, who was one of the first MCs/producers to do the whole grime thing, is at Richard's on November 27th.
Spank Rock
DJs, Devlin and Darko, and local
My!Gay!Husband!
round out the bill.
The Locust
are at the SUB Ballroom on November 3rd for an all-ager with
Despised Icon
,
Child Abuse
, and
Discord of a Forgotten Sketch
.
The Long Blondes
are at Richard's on November 2nd with
Bats for Lashes
.
Mike Relm
is at the Commodore on September 29th.
Johnny and the Moon
are opening for Handsome Furs.
The Cure show has been postponed. They're working on a double album, and also working on.. uhh.. working some new songs into their setlist... because obviously that's what people want to hear from the Cure. (thanks Aaron)
Rather than rewording Chris' comment on the last post, I'll just copy and paste it:
"Institubes is at Richard's on the 12th, and DJ Klever (The Allies) is at Shine on the 20th. Also, if you wanna hear some dubstep on a proper soundsytem, Youngsta will be at Open Studios for Dubforms 4 on the 8th."
now playing: Sonic Youth - Orange Rolls, Angels Spit
Labels: show announcements
Tuesday, August 21, 2007

maybe all i need is a shot in the arm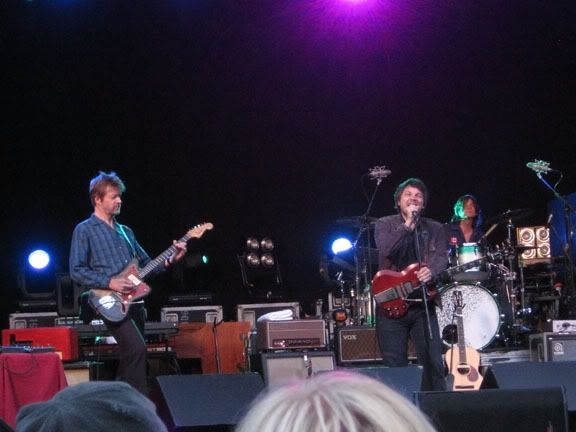 I've probably seen
Wilco
more times than necessary, so it was entirely my own fault that by the time I saw them at Sasquatch in 2005, I was pretty sick of hearing them play the songs off of
Yankee Hotel Foxtrot
. The thing about Wilco is that, despite the fact that they have a huge catalogue, they stick to a very similar setlist for one tour... sometimes for a couple years. I guess there's a reason why normal people are a little bit more choosy about the shows they attend, as the two years between then and last night did wonders to rekindle my interest in the band's live performance.
Even though they're two albums on, the band played quite a bit from
YHF
(everything but "Radio Cure," "Ashes of American Flags," and "Reservations," I think). More exciting for me, they also played a fair number of songs from
Being There
, and dropped "Too Far Apart" into the set for the first time in about seven years.
The band had canceled a couple of dates because Nels Cline came down with a case of chicken pox. If he was still feeling the effects of the affliction - and at his age he would - it certainly wasn't showing. The rest of the band was in equally good spirits, so despite the $45 price tag, there wasn't much to complain about.
Amy Winehouse is blowing off the rest of her tour. And to add to the comment in the last post, word is that she is, in fact, in rehab. Cue every crappy entertainment publication in the Western world running a headline that makes a play on the lyrics to "Rehab." Drink twice if it involves flipping "no, no, no" into "yes, yes, yes."
London Spy
are at the Backstage Lounge on Friday.
Barbizon School Painters
and
the Showgears
support. I had a caesar at the Backstage Lounge the other night and the non-vodka portion of the drink came straight out of the gun in some weird pre-mixed concoction. I recommend ordering a different libation if you find yourself there.
I'm not sure if
this is a joke
or not.
And finally, this isn't music related, but I found it on the
CBC Radio 3 Blog
. That's just
messed up
. I don't know what's more sad: the idea that police might incite a riot just so they can bust the heads of peaceful protesters or that it took CBC Radio 3 to dig it up, while the "real" journalists are busy chasing press releases somewhere.
now playing: Les Savy Fav - Scotchgard the Credit Card
Labels: show announcements, show recaps, wilco
Monday, August 20, 2007

hurt a bit
A couple quick things and then I'm off to Wilco...
Vancouver ex-pats and personal favourites,
Anemones
have released their vinyl-only full-length,
Come Down Like a Cloud
. It's out on Secretly Canadian subsidiary St. Ives, so you can check out all the details on the
SC message board
. I would imagine you could also pick it up at Zulu since lead singer, Jason Grimmer, used to manage the joint.
Bison
are at the Cobalt on Friday with
Grass City
and
China Creeps
, making this Friday the best weekend for quality local shows since... well, last Friday actually. Personally, I'm torn between this and Suspiria/16mm/Adjective. (thanks Jesse)
Crookers
@ Salbourg is off. (via
ChalkedUp
)
Speaking of ChalkedUp, they'll be relaunching in the very near future.
The Thermals
are at Richard's on October 16th.
Last, but most certainly not least,
Rob
has a mix based on last week's
poll results
up for
download
.
now playing: R.E.M. - Strange Currencies
Labels: anemones, show announcements
Sunday, August 19, 2007

middle class guilt
I'm on the fence about Half Alive hosting bands. On one hand, it's nice that they're showcasing some live talent. But it just doesn't seem like there's all that much time for dancing once the bands are done playing. That suited me just fine on Friday, since I was pretty bagged from the night before, but, you know, sometimes you want to see people make music and sometimes you just want to dance to people spinning music that's already been made. Maybe that's just me.
Anyhow, despite fatigue, I was looking forward to seeing
the Paper Cranes
again, and to checking out
the Good News
.
I'd heard the *obvious bad play on words that I would usually make* about the latter, and they certainly didn't disappoint. I was about to say that they might be my new favourite band that somehow includes Natalie Vermeer, but I'm sure I'm forgetting one of her innumerable projects, and that statement will come back to bite me in the ass. At any rate, they were a good fit for the Cranes, and pretty enjoyable in their own right. More important than my dodgy opinion, they also seemed to have a sound that could get pretty popular (in that indie way).
Apparently lead Crane, Ryan McCullagh, was worried about the sound when they were playing. Apparently, this was due to the fact that the sound guy at Richard's was over at the Plaza doing sound for the Bang Lime show - how's that for professional? It wasn't the best sound I've heard at Richard's, but it certainly wasn't noticeably bad either. More importantly, the band put on a pretty great performance. When speaking of their EP, I always tended to mention how they seemed to have two personalities, shifting from darker new wave to bouncy pop. I'd always favoured the latter, and it seems that they've embraced that side of themselves too. Good stuff.
If
this
pans out, it'll be epic. For those of you too lazy to click, it's a link to a local electronic music board, where someone dug up news that the
Fool's Gold Records
tour is coming through on October 18th at Celeb's. The show will feature
A-Trak
,
Medhi
,
Kavinsky
, and
Kid Sister
. Sick.
Annuals
are at the Plaza on November 11th with
Manchester Orchestra
.
Sharon Jones and the Dap Kings
are at the Commodore on December 9th. Peep their new single...
download: Sharon Jones and the Dap Kings -
100 Days, 100 Nights
(via
World's Fair
)
Champion
is at Richard's on September 28th.
The Aliens
are at Richard's on October 1st with
Augie March
now playing: Cat Power - Colors and the Kids
Labels: good news, paper cranes, show announcements, show recaps
Thursday, August 16, 2007

city of daughters: another poll of local favourites
Originally inspired by I (Heart) Music's
Hottest 33 Bands in Canada
poll, and following the first edition
last year
, last week I put out the call to some people to ask them about their favourite local acts. Fifteen people responded with lists of (up to) ten acts, and the results were tallied with 10pts given to first, descending down to 1pt for tenth.
Since a lot of your favourite bands tend to stay static, especially over a period as brief as a year, this year I asked people to stick to bands that were pretty active over the last 12 months (playing shows, putting out records, etc). I guess that means it's closer to the original list that it was emulating, and just might be a reflection of who's "hottest" in some sort of way. As you'll soon read, there ended up being a healthy mix of old favourites and some under-appreciated faces. But just like last year, the point of this little venture was less about coming up with any definitive statement about the bands in question, and more about having a little fun and hopefully giving some well deserved exposure to some of the many deserving local acts.
It probably goes without saying, but I strongly encourage you to head down to your local record store, as most of these bands have something to sell you. Failing that, they're all playing around town, so turn off the Heroes re-runs and get out to a show.
Oh, and this year Victoria was included as "local" and ties based on points were broken by number of votes.
Once again, a big thank you goes out to everyone who offered up their opinion:
Mike (from
Tooth and Dagger
), Shea (from
AMS Events
), Aaron, Steve, Josh, and Jordie (from
Streethawk
), Sean Orr (from
Beyond Robson
), Sean (from
CJSF
), David (from
the Lamp
[RIP - to the venue, he's still alive]), Pinder (from
Deftone
), Rob (from
Vanmega
), Bryan (from
Hero Hill
), Luke (from
the Other Press
), and Cam (from
Only
)
Once again, I would also note that like last year, I didn't ask all dudes, but in some eerie parallel with real life, the women I talked to chose to ignore me.
And with that, here's the top 21 (after ties) local acts. Points are listed, followed by the number of votes in (brackets) after that:
20 (tie).
The Tranzmitors
(10pts/2)
"All the mod goodness we've all come to love"
- Sean (from CJSF)
20 (tie).
Organ Trail
(10pts/2)
I like their sound, and Vancouver can use some folk music that isn't just aiming to be cute.
- Mike
Should've won Shindig, but Victoria, Victoria's power pop beat them out for it, somehow.
- Jordie
19.
The Choir Practice
(11pts/3)
Blah blah blah, they're boring blah blah hate hate hate. Actually I like this band so you can all shut the fuck up.
- Aaron (ed. note: I think he was talking to me)
The Choir Practice are the Railway tomorrow night and at the Vic Square Block Party on September 3rd.
18.
The Doers
(12pts/3)
Always fun when the doers are around.
- David
Tried and true. There's no going back.
- Sean (from CJSF)
The Doers celebrate the release of
Gaiety
on vinyl on August 24th at the Ukrainian Hall.
download:
Art for $
16 (tie).
Frog Eyes
(15pts/2)
2007 has seen them expanding their palette, particularly in their rhythm section, whose repetitive three-four style was formerly the most potent complaint you could launch against the band. I caught their last show at the Media Club, and the guitar-heavy lineup sans Krug may have disappointed the boring Wolf Parade fans, but it was thunderously good.
- Mike
Pretty obvious, I think.
- Bryan
Frog Eyes headline the Vic Square Block Party on September 3rd.
download:
Bushels
16 (tie).
Pink Mountaintops
(15pts/2)
Does this constitute a band that's active? Steve McBean is certainly keeping active in my MP3 player.
- Aaron
download:
New Drug Queens
15 (tie).
They Shoot Horses, Don't They?
(16pts/3)
I'm not sure if this band will ever really be "there," but I like the addition of Bruce on drums, and what other band is willing to hand trash out to the audience for more percussion?
- Mike
download:
A Place Called LA
15 (tie).
You Say Party! We Say Die!
(16pts/3)
I think they deserve even more punctuation in their name.
- Bryan
download:
The Gap
13.
The Clips
(19pts/3)
"Kassel" and "2nd Hand Deal" are basically the only reasons I visit myspace on a regular basis... in fact, i'm going to listen to them right now.
- Luke
The Clips play Brad Gough Studios on September 15th.
12.
Twin Crystals
(22pts/3)
One of the only local bands to be featured by the best music blog ever, 20 Jazz Funk Greats.
- Sean Orr
The best drones and yelps in the city. Trinity = more pills.
- Sean (from CJSF)
11.
White Lung
(22pts/4)
Broken beer glasses and lipstick everywhere.
- Sean (from CJSF)
I have a crush on all of them.
- David
Shear hype.
- Sean Orr
White Lung plays Pub 340 tomorrow night, the Cobalt on the 31st, and the Vic Square Block Party on Sept. 3rd.
download:
Local Garbage

10.
Japandroids
(22pts/6)
Because every night is a bonafied rock n' roll party -- they're like east van in a bottle.
- Luke
I just like how they spell there name.
- Sean Orr
download:
Coma Complacency

9.
No Gold
(formerly Yukon) (23pts/3)
What Don Caballero should have done after the breakup.
- David
They got back from tour and it came out magical.
- Sean (from CJSF)
No Gold are at the Vic Square Block Party on September 3rd. They're also apparently playing in the woods somewhere on Saturday.

8.
Mutators
(24pts/3)
Noise band mosh pit.
- Sean (from CJSF)
They slay
- David
download:
What Cuts Want

7.
Immaculate Machine
(24pts/4)
I saw them for the first time at a Mint Records Christmas Party, where their drummer made me forget about every other band that night.
- Mike
Because with the New Pornos gone, the Machine is Mint's most bankable band
- Luke
Immaculate Machine plays the Plaza on September 2nd.

6.
Pride Tiger
(25pts/4)
They'd be higher on the list but they didn't play a single show during pride week... you'd think that would be a no brainer - the boys are back in town after all
- Luke

5.
1/2 Alive
and
Salbourg
(29pts/3)
A brief explanation on this one: I didn't even think about putting DJs on a list of bands, but I think it speaks volumes that three people not only did that, but also ranked them really highly. I should note that one of the votes was just for Paul Devro, but it seemed to make sense to tally things together.
They regularly throw the best parties in town and I probably end up seeing them more than any band.
- Jordie
When we were stumbling to the Daft Punk after party I watched a bunch of kids ID and then fawn all over My!Gay!Husband!... and that was in Seattle.
- Rob
Salbourg happens every Saturday at the Royal Unicorn. 1/2 Alive happens every Friday at Richard's.
download: Fleetwood Mac -
Everywhere (PD Re-fix)
download: Frankie Valli -
Can't Take My Eyes Off of You (TF's 1/2 Alive Mix)

4.
Secret Mommy Quintet
(29pts/5)
Another note on this one: people were pretty keen on Secret Mommy, but almost everyone made sure to stress the "Quintet" part. Andy's SM stuff is great on record, but the consensus seems to be that the current live rendition of Secret Mommy is totally next level. I would agree whole-heartedly.
That was so insanely good at (Music) Waste
- David
Because Andy Dixon's a friggin' genius and always signs his emails with "Love, Andy"
- Luke
Most talked about local show this year.
- Sean (from CJSF)
watch:
Music Waste Sound Check

3.
Ladyhawk
(30pts/3)
I know they only put an EP out this year, but the after affects of the
debut and the filthy/feedback chaos of the EP made people really take
notice. I'm new to Vancouver, but these guys sum up just about
everything I love about living here.
- Bryan
download:
The Dugout

2.
Fake Shark - Real Zombie
(30pts/5)
They're pretty much our city's only "larger than life" band... and they wear clothes with cuss words on them
- Luke
They're always twice as drunk as everyone else at the show, and usually having twice as much fun.
- Mike
FSRZ plays the Cobalt on August 31st and Library Square on September 7th.
download:
Wolf is the New

1.
Bison
(63pts/8)
I like fighting when they play.
- David
Yeah, metal is okay.
- Sean (from CJSF)
I never realised how much I liked metal or violence, apparently
very much.
- Aaron
I'll also note that Sean Orr simply wrote "Bison" in 78pt impact font in the body of the email he sent. It encapsulates the band quite well though.
Bison is at the Cobalt on August 24th.
download:
Wartime
The other 53(!) acts that got at least one vote, in no particular order:
Meat Draw, L. Abramson, Lightning Dust, the Battles, Mohawk Lodge, Bend Sinister, Run Chico Run, Greenbelt Collective, Fond of Tigers, the Paper Cranes, Winning, Blood Meridian, Victoria Victoria, Bella, Cloudspitter, Elias, Baby Control, Piper Davis, the Yesterdais, Hey Ocean!, Portico, Sports, Defektors, Montag, Shearing Pinx, the Awkward Stage, 3 Inches of Blood, Ice Palace, Suspiria, Memphis, the National Shield, Maurice, PRIM3S, Ghosthouse, Modern Creatures, the Great Outdoors, Huge Manatease, Elizabeth, Theset, Black Mountain, Lions in the Street, Wintermitts, Shukov, Ok Vancouver Ok, Taxes, Owl Drugs, Destroyer, the New Pornographers, Mark Berube, Precious Fathers Neko Case, the Evaporators, Small Fame
now playing: Ex-Dead Teenager - It's Only a Three
Labels: polls
Tuesday, August 14, 2007

your light is spent
It was supposed to be open until Wednesday, but tomorrow (or technically, tonight - Tuesday) is now the evening of the last show at the Lamplighter.
Rich Hope
,
Elias
,
Odd Child
, and
Reid
play out the venues final hours. I can't say that it's my first choice for a final line-up, but the show was already booked before the plug was unceremoniously pulled. Last chance to dance... or stand with your arms crossed nodding politely.
Update:
Sex Attack
are spinning tunes along with the aforementioned bands tonight. Truly, the last chance to dance.
The Earlimart and Bonobo shows that were originally scheduled for the Lamp are now at the Pit Pub on the same dates. Tickets for the original Lamplighter shows will be honoured at the door.
Baby Control
are at Japantown Studios (382 Powell St. - a couple doors down from Hoko's) on August 25th.
Animal Names
and
Dad Music
Small Fame (feat. Dan from Bend Sinister) open.
Also on August 25th,
Dandi Wind
play a homecoming show at Salbourg at the Royal Unicorn. They aren't playing the same night Crookers are spinning (although that would be sort of awesome). Crookers in on Sunday, and apparently I can't read properly.
Trentemoeller
are at the Plaza on October 3rd. (thanks William)
IFC.com
is streaming trapped in the closet ahead of it's August 21st release date. They're doing one new chapter a day, complete with R. Kelly's commentary before each chapter. The first two are already up.
now playing: Sam Cooke - Another Saturday Night
Labels: show announcements
Saturday, August 11, 2007

we've got more songs than a song convention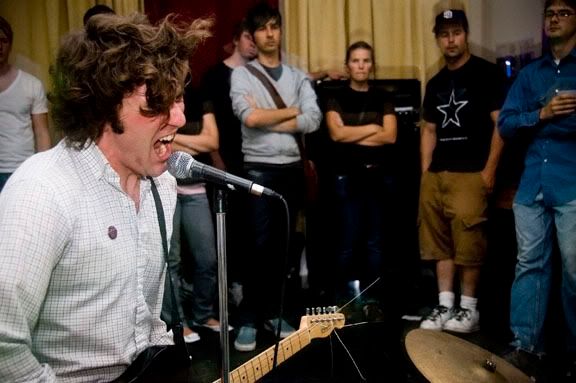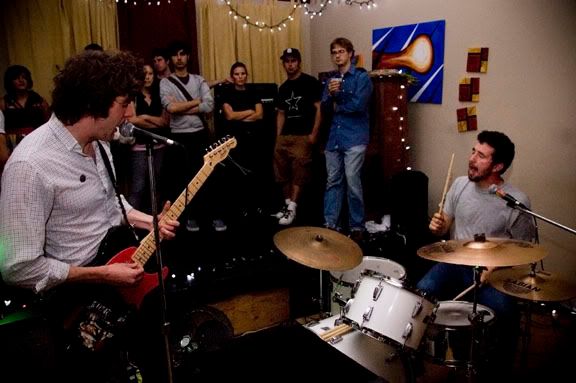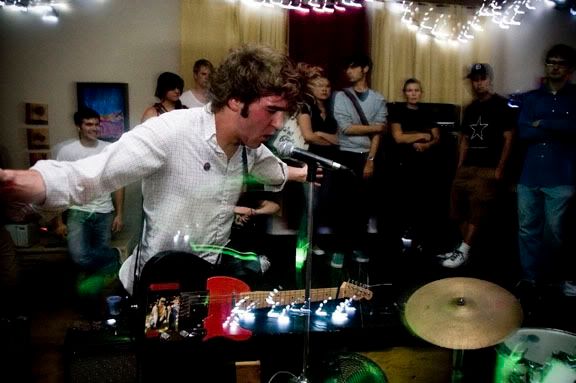 My friend
Luke
took those photos of
Japandroids
, who played at Casa del Artista last night.
I'm of the opinion that they're one of the best new bands to come out of Vancouver in quite awhile, and their set last night didn't do anything to change that opinion. Like Fake Shark Real Zombie (one of my other local favourites), they seem to perform every show like they're trying to reach you in the rafters of a very large venue, instead of the relatively tiny rooms that they usually rock. And like Fake Shark, it doesn't seem contrived or cliche when they're doing it.
Aerosol Constellations
opened the show. They made incredibly soothing music - so much so, that I didn't really realize they had started playing until about 5 minutes into their set. The words "atmospheric" and "textural" should really be synonyms for "suck," but this didn't suck, and those seem like fitting adjectives.
I saw
the Barcelona Chair
for the first time awhile ago and remember being turned off because they were way too loud for Hoko's. Plus, I had missed the boat on ear plugs. Last night the volume level was far more appropriate, and my level of enjoyment went up immensely. They've got a two-piece Godspeed thing going on.
Apologies to the Cape May, but I spent most of their set sitting around outside, so I'll reserve judging the 3 minutes of their set that I saw.
The Fiery Furnaces
are at Richard's on October 15th. I'm more excited for this than anything else that's been announced this summer.
The Shout Out Louds
are at Richard's on October 12th.
Johnossi
and
Nico Vega
open.
The Awkward Stage
is at the Media Club with
Spiral Beach
on August 18th.
Josh Rouse
is at the Plaza on September 24th with
Jason Collett
.
now playing: Mclusky - To Hell With Good Intentions
Labels: aerosol constellations, japandroids, show announcements, show recaps, the barcelona chair
Friday, August 10, 2007

atmosphere
RIP, Tony Wilson.

already gone
Here's a couple of things that you might be interested that slipped my mind last night, because I'm a champ like that...
Kanye and Ludacris are at GM Place on October 17th. Tickets went on sale today, so if this is your only source for such news, you really should have remedied that situation earlier, and also, sorry. If you're rich, I know a certain blogger who would love to have a sugar mommy (or Hell, daddy even) to take him for free.
If, for some reason, you haven't seen the Zach Galifianakis version of the "Can't Tell Me Nothing" video, please do that right
now
.
And tonight, for far less money, personal faves
Lions in the Street
are rocking the Lamplighter with Grass City, Sheep Dogs, and Crop Circle. I'm kicking it at Casa del Artista tonight, but if you enjoy your rock n roll a little more straight up and classic sounding, head down to Abbott St. The Lions will also be at Pub 340 on August 25th.
now playing: Japandroids - Press Corps
Labels: show announcements

kissability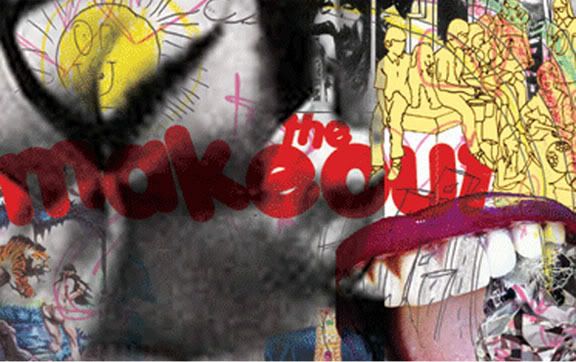 I was going to comment about how incredibly ignorant and somewhat contradictory
this blog entry
was (the part about "the scene" not the Yesterdais), but it seems like
Cam
has it covered. Instead, I'll talk about something fun. That thing is
the Makeout
.
It's been evident to me for awhile, and I'm sure it's already evident to many of you, that the Unicorn's Wednesday has got to be the best weekly in the city right now (at least as far as DJ nights go). The other ones all have their charms. Ice Cream Social has the best music (soul/girl group/doo wop). Salbourg has the city's tightest DJ (Devro). 1/2 Alive is the biggest spectacle... etc... etc. But the Makeout has the one thing that all the other weekly club nights lack: diversity. Yeah, those other nights have guests and special events to freshen things up from time to time, but the Makeout rotates themes
every
single week... and everyone knows the best parties are theme parties.
Next week they're dropping oldies all night for a "parents party." I think that's one of the last places I'd want to bring my mom, but kudos to you if you bring yours (or your dad). The music will, undoubtedly, be killer though.
Speaking of theme parties at the Unicorn,
Only's
having a fundraiser there for the Vic Square Block Party on August 23rd. It's a
Yacht Rock
party. I hope they can convince
this guy
to show up to cover Loggins & Mesina live. If Hall & Oates ain't your thing, you can still donate the old fashioned way right
here
. They need a sizable chunk of extra change this year due the City strike forcing them to rent things like a power source and washrooms.
Mint
is throwing an evening of acoustic music by "Friends of Mint at the Main." Cloudspitter, Shane from
the Awkward Stage
,
Veda Hille
, Paul and Lucy from
Young and Sexy
, and
David P Smith
will kick it MTV Unplugged style on August 16th.
That Ludivico Treament w/
Sex Party
show on Sunday is actually sexier (I guess) than I had originally thought.
Sex Attack
are also on the bill, along with the
Barbizon School Painters
.
I threw this together for the iPod Battle last Saturday, but we never played it. It actually needs a bit of work on the back half, but I'll never get around to it, I'm sure.
download: Rick Ross vs Justice -
Hustlin' (FBS Stressed Out Edit)
And finally, congrats to Luke, who wins the
Catchdubs Fader/Subaru Mix CD
. In his own words, "I rock because I live in Arizona...and I still read your blog (right between Pitchfork and i (heart) music)!"
I'm not sure if that, indeed, does make him rock or not, but I'm flattered. Honourable mention goes out to Sean Orr for the best answer: "I rock because you told me I do." It's true. I did.
Thanks to everyone who entered and to
the Fader
for hooking up the prize.
I've got something a little more local to giveaway in a week or so.
now playing: Public Enemy - By the Time I Get to Arizona
Labels: show announcements, themakeout
Wednesday, August 08, 2007

i can't see straight
I actually brought my camera out for once last night, but neglected to check the batteries, which were, of course, dead. If you want, you can imagine that there's a grainy photo of
Woodhands
' Dan Werb with his shirt off and playing a keytar between this paragraph and the post title.
Dave from the Lamp described the band as a punkier Unicorns with synths, which is pretty accurate. Although, for the record, if I had to come up with something on my own, I would've said "hipster crunk." The duo rocked some sick synth noises, programmed beats, and some pretty impressive live drums on top of it all. It would've been more fun if everyone in the crowd was dancing as hard as Edo from the Clips was, but that can be said for many a show.
Speaking of Edo, he was leading the other
Brasstronaut
s - who were a four piece instead of a duo last night - through their set when I got to the show. I'm warming up to their stuff, but I find it really hard to concentrate on the low key music in a noisy bar. Admittedly, that's probably more of a reflection on my ADD-like tendency to be easily distracted than it is on the band. Oh, and I have to note that they beat Cadence Weapon to the punch with one of their songs. A few years back I interviewed Rollie and he mentioned that he was writing an album about "the hipster condition." He may have been joking, but regardless, Brasstronaut have beaten him to the punch - at least with one song. "These days it's all coooooocaine, and vice magazine, and terrible jeans." Heh. I'm probably misquoting that a bit, but you get the idea.
The Public or the Press
were on between Woodhands and Brasstraonaut. I think this is the second time I've seen them, and while they're pretty tight and really give it, I'm just not feeling the music all that much (though they aren't bad either). Kudos to their lead singer, whom I can only imagine is the "recovering hip-hop head" mentioned in their old bio, for spitting a freestyle during Woodhands set though.
Here are a boatload of shows that you will probably want to spend your money on:
Sunset Rubdown
are at the Plaza on October 25th. The Vancouver date is once again near the end of the tour. Hopefully that doesn't mean that the band will spend half the show arguing with each other because they've been cramped together in a tour van for too long.
Stars
are doing a pair of shows at the Commodore on November 17th. There's an afternoon show for you minors and an evening show for the adults.
Ted Leo & the RX
are at Richard's on October 22nd.
Klaxons
are at the Commodore on October 1st with
Mystery Jets
.
Lightning Dust
is at Pat's on August 29th with
the Cave Singers
.
Culte du Cargo
emailed me about their CD release show. It's happening this Saturday at Open Studios and
Vera Way & Her Sisters
and
Eug
support.
Salbourg
has a couple of big guests lined up for the end of Summer/Back to School.
Crookers
rock the Unicorn on August 25th,
Institubes
(Para One, Surkin, Curses, and DJ Orgasmic) are at a locale TBA on September 12th, and
BoysNoize
are at an as yet undetermined venue on September 19th. Massive.
Not to be outdone,
Casbah!
- who keep it local - have a pretty exciting set of live acts lined up to complement their DJs:
-
Canaries
and
Hawaiian Bibles
are there this Friday.
-
Mondern Creatures
and
Cheerleader Camp
on August 17th.
- The aforementioned Suspiria/16mm/Adjective soiree is on August 24th.
-
Treacherous Machete
play August 31st.
-
Elizabeth
and
Fake Shark Real Zombie
will be a definite must see on September 7th.
- Culte du Cargo play with People or the Press and Adjective on September 14th.
- And
Taxes
and
Sun Arise
are there on September 21st.
Casbah! goes down every Friday at Library Square, and as with seemingly everything else in the industrialized world, you can keep track of what's going down via
Crackbook
.
Last, but most certainly not least, my good friend Aaron is playing his first show (I think - feel free to correct me) as the
Swords of Righteousness Brigade
on August 16th at the Unicorn. He's sandwiched between
Overgrowing
,
Gr8-2000
, and
Piper Davis
, who should not be confused with the first African-American ball player signed to the Red Sox. I don't know what the rest of the acts sound like, but Aaron like 808s, the Lil Jon kick drum library, and French House.
Actually, one last thing... somebody out there please hook up a Vancouver date for
this
. And get Les Savy Fav on the bill like in NYC.
now playing: the Shins - Turn On Me
Labels: brasstronaut, entries that are too long, show announcements, show recaps, the public or the press, woodhands
Monday, August 06, 2007

art crime
I guess if I lived in Edmonton, I'd be pretty psyched when I got to leave, so that's what I'm going to presumptuously chalk up the one-two punch of ridiculously high energy performances at the Lamp last night from a pair of bands that hailed from Champion City to (ps: time for a new nickname).
I went to the show on my friend
Luke's recommendation
that
Hot Panda
were a must see. Musically, they were pretty good (nice pop tunes; nothing mind blowing), but it was hard to deny that their live show was anything short of great.
The Mark Birtles Project
closed the show, and while they suffer from the terrible tragedy of naming their band after their singer, they were great live. A little heavy on the cliche rockstar poses, but they had a ton of energy, and sounded like a more garage-y version of Les Savy Fav.
The National Shield
were the first act that I caught (Old Bridge opened the show), and while Chris and company were far less animated than the bands that followed, I don't find much to complain about when I can catch a set by them.
On Saturday night my friend Anne and I teamed up to compete in
Salbourg's
second iPod battle. We got bounced in the second round by (maybe) the team that won(?). Mad respect to ED who dropped some sick hardcore punk jam and to
Warren and Kellen
, who win the prize for least likely song choice for playing "Iris" by the Goo Goo Dolls. I went to the after hours and am still being forced to remember that I don't typically stay out until 5am anymore, because it takes me about two days afterwards before I feel like doing anything other than Scrabble on Facebook.
Speaking of the worst (does that make it the best?) procrastination tool ever invented, since
Frank
started one today and
Beyond Robson
and
the Commodified
both have them, I started a
Facebook Group
. Evidently, a lot of you know who I am, so join up and I will (sort of) know who you are, and that will make me feel less awkward... or perhaps more awkward. I'm not sure.
Sea Wolf
is at the Media Club on October 7th.
Bison
,
Taxes
, and
Cobra
are at the Balmoral on September 15th. I have no idea who is headlining, but I'm going to make the baseless assumption that it's Bison.
Also on September 15th,
Bend Sinister
kick off their forthcoming CBC Radio 3 sponsored tour at
Brad Gough Studios
(on Cordova, just East of Hawks) with
the Clips
and No Gold (formerly Yukon and
apparently only formerly on MySpace now
now with a new
MySpace
). If you attend, buy lots of booze so the guys can fund their lengthy road trip, which I wrote a little bit on for
Chart
.
Honestly, most of you are sleeping on this
Fader Mixtape
. A lot of lesser known acts are on the thing, but trust me, they're pretty much all great tracks. You could even enter so you can give me the copy. (only kidding... mostly)
Mike from
the London Spy
just emailed to say that they're on the bill with Aerosol Constellations, Japandroids, and the Barcelona Chair this Friday at Casa Del Artista. Even more bang for your buck. I might have the running order listed wrong, but you should show up early anyhow. There's a BBQ beforehand and if you get there for that you can catch all the bands
and
eat something tasty.
Tomorrow! One of your last chances to dance at the Lamplighter before it shuts down happens with TO's
Woodhands
.
The Public or the Press
,
Brasstronaut
(aka Edo from the Clips' other band), and
Artemis Jackson
open things up.
now playing: UGK feat. Three 6 Mafia - International Players Anthem (original version)
Labels: run-on sentences, self-aggrandizing, show announcements, show recaps
Saturday, August 04, 2007

the flames rose to her roman nose and her walkman started to melt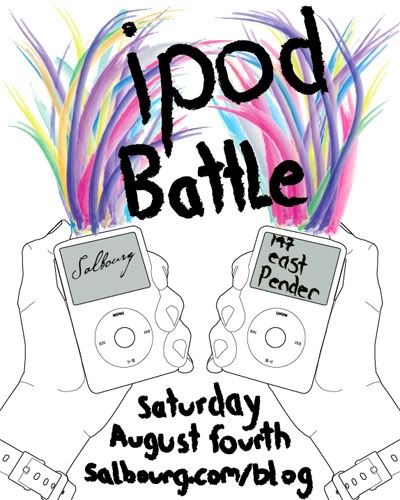 I'm in this thing tonight. Come by the Unicorn and cheer me on... please.
Last night I made it down to Casbah! and caught
Japandroids
and
Hepatidalwave
. The latter featured one of the guys from the Doers being very un-Doer-like. They were ultra noisy. I was left a bit lukewarm on the performance as a whole, but there were definitely some moments. After last night I'm still of the opinion that Japandroids are amazing. You should check them out next Friday... and show up early. There's a BBQ beforehand.
Library Square was a bit empty (which is probably better than it being filled with it's regular clientele), so despite the fact that John Cougar was spinning some pretty good tunes, we bounced to 1/2 Alive. Sadly, I wasn't there in time to catch the Clips.
Blood Brothers
is canceled. I am going to spend the money from the ticket on extra beers so I'm less shy in front of people tonight.
In happier news, the Vic Square Block Party line-up is out, and it's so good that I almost regret the fact that I'll be down at Bumbershoot watching Wu-Tang... almost. Frog Eyes headlines and the Choir Practice, Secret Mommy Quintet, Chet, No Gold, Modern Creatures, and White Lung round out the bill (so far). If you're feeling flush, you can help make sure the event actually happens with a donation:
here
.
now playing: Gloria Gaynor - Tainted Love
Labels: self-aggrandizing, show recaps, victory square block party
Friday, August 03, 2007

another one bites the dust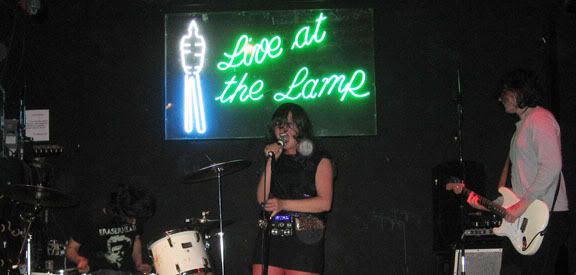 This morning I received some rather sad news. In another blow to the local music scene, the Dominion Hotel and
the Lamplighter
have been purchased, and as of August 15th both venues are under new management. Any shows booked for the period between August 16th - August 31st are in a gray area and may or may not happen, and everything from September 1st on is going to be canceled. After that, presumably the bar will be closed indefinitely for renovations. Here's hoping that it comes back as an overpriced, top 40, wannabe gangsta (nee "gangster") hangout... because there's clearly not enough of those in Vancouver.
Art Brut
are at Richard's on September 3rd.
The Figurines
are at the Media Club on October 12th with
Dappled Cities Fly
.
I was going to mention that
Bonobo
are at the Lamp on September 10th, but clearly that ain't the truth anymore.
That Pride Tiger show on September 9th is actually PT opening for
the Fucking Champs
. Someone get Lions in the Street on this bill and there'll be enough retro riffage to blow Keith Richards' mind.
Suspiria
plays Casbah! at Library Square on August 24th with
16mm
and
Adjective
.
People for Audio
are at the Royal Unicorn on August 31st with
Buffaloswans
and
E.S.L.
Matt & Kim is canceled again... they get the Juan MacLean award for most booked shows that never happen in Vancouver for this year. (thanks Chris)
Finally, congratulations goes out to
Propagandhi's
Chris Hannah for being voted
the second worst Canadian
, proving once and for all that anarchist punk rockers are worse than serial killers and proving once again that open internet polls are incredibly stupid. Congrats to the Beaver for actually getting people to pay attention to their shitty magazine though.
now playing: Michael Jackson - P.Y.T.
Labels: show announcements, the lamplighter
Thursday, August 02, 2007

disco drive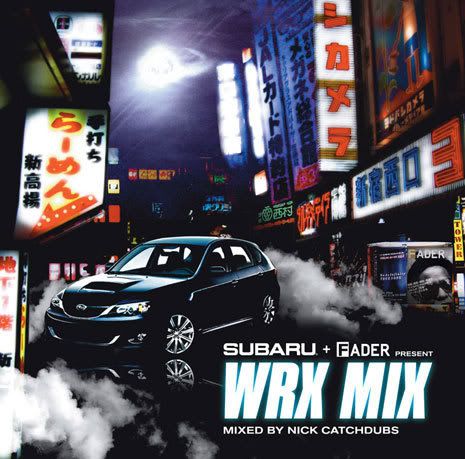 Contest: Fader/Subaru WRX Mixtape Giveaway
I just finished writing a piece on
Fool's Gold Records
(which I really wasn't happy with, but that's another story) where I interviewed
Nick Catchdubs
on his role with the label. So, it's sort of timely that this contest would come up.
The Fader Magazine
and
Subaru
are teaming up to give somebody out there a shiny new copy of the super limited WRX Mixtape that Mr. Catchdubs both mixed and curated. This thing is chock full of massive tunes and features a bunch of artists that I'm really keen on right now (Wale, the Cool Kids, Kid Sister, etc). Peep the tracklist:
Tabi Bonney, "The Pocket"
Cool Kids, "I Rock"
Daytona f. Jim Jones, "Homeboy What You Lookin At"
Wale, "Breakdown"
Burro Banton, "Badder Dan Dem"
Bunji Garlin, "Brrt"
Tony Matterhorn, "March Out"
Turf Talk, "I Got Chips"
Dyme Def, "Clap Clap"
Mic Terror, "Pump Ya Fist"
Kid Sister, "Control"
The Pack, "Vans [DJ Eli Remix]"
DJ Blaqstarr, "Shake It To The Ground"
Sinden, "Beeper"
DJ Mehdi f. Chromeo, "I Am Somebody [Switch Remix]"
Editors, "Camera [Rubber Bullets Remix]"
Bonde Do Role, "Gasolina [Scottie B & King Tutt Remix]"
Magic Juan, "Sudor [Sweat]"
Mavado, "Mr Informer"
Vybz Kartel, "Mofraudo"
As far as I know the only way to get one of these is to win one or test drive an Impreza WRX... in Arcadia, California. If you're neither in Cali or in the market for a new vehicle, why don't you do the former right now.
To win a copy just send me an e-mail at quinn.omori AT gmail (turn that "AT" into a "@" and add a ".com" to the end) before 11:59pm on August 9th, and in the spirit of track 2, give me one reason why you rock.
Enter to win at the Fader as well:
here
.
Check the always good Fader podcast:
here
And check out the Catchdubs mixed Wale mixtape:
here
now playing: Wale - Breakdown
Labels: catchdubs, contests, fader