Thursday, August 25, 2011

it goes on and on and on
I don't really post 90s R&B songs here all that often, but on the 10th anniversary of Aaliyah's death, I think it's worth reminding how completely ahead of its time this 15-year-old gem is. A lot of the credit has to go to Missy and Timbaland's production work, but Aaliyah was the perfect foil to that (at the time) complete off-the-wall approach to pop music (and
her enthusiasm for the track was one of the reasons that it got released in the first place
).
Anyhow, with all the pop revivalism going on, it's not rare to find an old song that would do well as a new release. This, however, is a different sort of beast. It's a song that could be released tomorrow and it would still be a hit today, but it wouldn't be due to retro appeal or nostalgia, because it still sounds positively modern.
Labels: aaliyah RIP, video
Thursday, August 18, 2011

nikki don't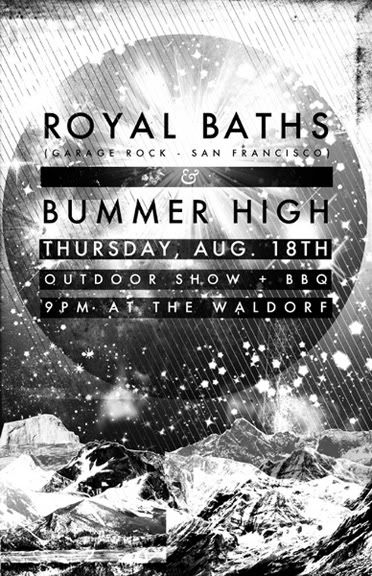 So, I know Obits (with the always awesome locals, Hard Feelings) is also tonight. And, I'm not going to lie, that show will slay pretty hard. Also, I haven't seen Royal Baths live, but the local support for this show is on par, it's outdoors (and there's only so much summer left), and you can saunter over to C86 Night in the Tiki Room afterwards, which is what sold me on a tough decision.
This also helped...
download: Bummer High -
Cough Syrup
Dave from
Bummer High
was nice enough to send over three unreleased songs. They're all great, but this one grabbed me the hardest. Enjoy.
Labels: bummer high, mp3, royal baths, timecopz
Tuesday, August 16, 2011

end of the cause
Sorry, it's been summer, so, well, you know how it goes.
Anyhow, if you haven't already heard,
the Victory Square Block Party
line-up is out. And, as usual, it celebrates some of the best the city has to offer. Also, this year it's on a Sunday, which means you get a stat holiday the next day to work of your park drunk/after party induced hangover.
Speaking of great local festivals,
Olio
, which goes down from September 22nd-25th also has their
line-up out
.
Also, huge apology to
Aunts & Uncles
, as I totally forgot to plug their EP release show last week. I can, however, suggest that you check out the actual EP:
now playing: Jody Glenham -
Daydream Believer (Monkees Cover)
Labels: aunts and uncles, olio, victory square block party