Tuesday, May 31, 2011

sometimes we rock and roll
So long, Wolf Parade. It's been swell.
now playing: Wolf Parade -
This Heart's On Fire
Labels: wolf parade

we could have had it all
Adele's show tonight at the Orpheum is canceled (as per
Exclaim!
). Official word is that laryngitis is keeping the British crooner from performing.
Edit: official word from the promoter is that the show is postponed, so hold on to your tickets and keep an eye out for a rescheduled date.
Labels: show announcements
Thursday, May 26, 2011

bike home
Tonight, the brand new
Electric Owl
opens on Main in the old American Hotel space at 928 Main Street. The even opens up to the public at 9pm and Humans and Teen Daze play.
Also, tonight, the Waldorf hosts
Collectors & Selectors
, a group record sale/swap that also features a live performance by Koban (have I posted about their 7" yet? Don't wait around for me to get around to it and go grab one now--tonight, even).
Tomorrow night, also at the Electric Owl, is the inaugural editions of Heart of Gold Fridays. The DJ night opens early (10pm) and closes early (1am) this week, though the venue's hoping they'll be granted a later closing time soon.
Edit
: and this week they'll feature live guest Love & Electrik.
And, last, but certainly not least, as you mentally gear up for
Music Waste
, don't forget to check the iTunes store tomorrow, so you can download the official Music Waste iPhone app to keep the schedule (sortable by band, venue, or day) and line up handy while you're rushing around between shows.
now playing: the Weeknd -
Wicked Games
Labels: electric owl, music waste, waldorf
Monday, May 23, 2011

free love is a sales technique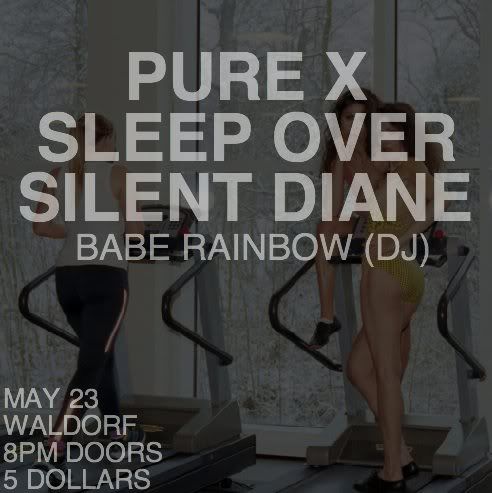 So, I've never heard of This Will Destroy You, but when their show got canceled yesterday (again, refunds available at your point of purchase, if you bought tickets), I did look at the openers and think, "I hope this means Pure X and Sleep Over will reschedule." And they did. For tonight. And fellow Texans, Silent Diane, will join them and Cam "Babe Rainbow" Reed is going to DJ between sets.
If you're not too worn out from Wyrd Fest last night, it's only $5. Plus, if you really want to keep your long weekend party going strong, you can head over to the Tiki Room after the show for Ice Cream Social.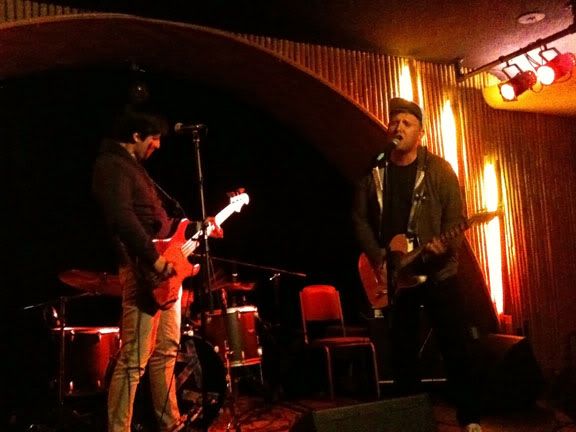 Excuse the crappy picture of Grown Ups. I was too lazy to pack around my actual camera for 7-hours. But, speaking of Wyrd Fest, it was absolutely awesome last night.
With that many bands playing, there were high points and low points, but with 20 acts and non-stop music between the two stages, it would have been exhausting if I'd wanted to watch every minute of every band.
As for the high points, there were a lot, but Famines absolutely slayed. I haven't seen them for a few years and remembered them being great the last time, but they exceeded those expectations. Gobble Gobble turned the Waldorf's Tiki Room into a wall to wall dance party. In fact, it was so crammed in there, it would have been nice if they were on the main room stage, but they definitely more than made due in the smaller space. Somehow, it was my first time seeing Manic Attracts--it won't be the last time.
Thanks again to Paul from
Weird Canada
for letting me give away a pair of tickets to the show. And, of course, for bringing the show to Vancouver. Don't miss it next year.
now playing: Pure X -
Back Where I Began
Labels: famines, gobble gobble, manic attracts, show announcements, show recaps, weird canada
Sunday, May 22, 2011

gimme some numbers
If you haven't got a ticket to
Weird Canada
's Wyrd Fest tonight at the Waldorf, they've still got a few at
Zoo Zhop
and they'll also have some tickets at the door.
Set times below:
5:40PM - BABYSITTER
6:00PM - NEEDLES X PINS
6:20PM - B-LINES
6:40PM - GROWN UPS
7:00PM - MANIC ATTRACTS
7:25PM - ROLE MACH
7:50PM - VELVET CHROME
8:15PM - DIRTY BEACHES
8:40PM - FAMINES
9:05PM - MAKEOUT VIDEOTAPE
9:30PM - FERAL CHILDREN
9:55PM - HOBO CUBES
10:20PM - LONG, LONG, LONG
10:45PM - SILVER DAPPLE
11:10PM - GOBBLE GOBBLE
11:35PM - KETAMINES
12:00AM - WYRD VISIONS
12:25AM - SURPRISE GUEST!
12:50AM - FEMMINIELLI
1:15AM - RED MASS
Also, the This Will Destroy You show scheduled for tonight at the Media Club has been canceled due to illness. Refunds at your point of purchase.
now playing: Hockey
Night
Afternoon in Canada
Labels: weird canada
Friday, May 20, 2011

waiting for nothing
So, if you plan on hitting up
Music Waste
(and you probably should be planning on it), you should get over to Scratch, Red Cat, Zulu, or Neptoon to grab a pass. They're only $15+charges and they
always
sell out in advance.
Tonight, there's a lot of things going on, but I'd point your attention to Zoo Zhop, who host Koban and Terror Bird for the latter's 7" release party.
If the playoffs aren't enough hockey for you, you can head down to the Astoria early on May 29th where Beatroute will host an NHL 94 tournament before Jordon Daniel and the Greff band take the stage. Tournament starts at 4pm, show at 9pm, sign up for the former
here
.
now playing: Drake -
Dream Money Can Buy
Labels: music waste
Tuesday, May 10, 2011

hot mess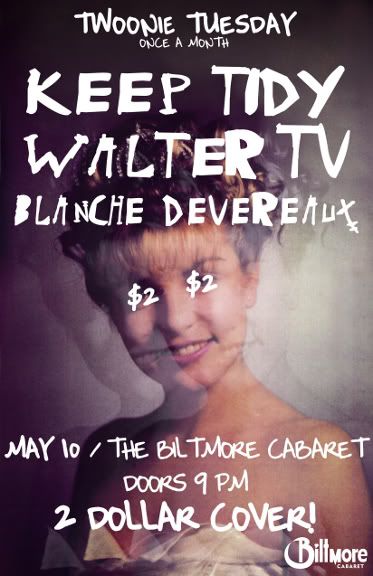 Tonight,
the Biltmore
introduces a brand new monthly that you'll love if you're short on cash (or if you just like a sweet deal): Twoonie Tuesday.
The inaugural edition features
Keep Tidy
,
the Boogieman Jordon Daniel
, and,
Blanche Devereaux
and, as the name suggests, cover will set you back a mere $2.
Going forward, you can expect the same deal with three different local acts on the bill the second Tuesday of every month.
now playing: Tyler, the Creator feat. Frank Ocean - She
Labels: biltmore, twoonie tuesday
Friday, May 06, 2011

sunglasses is a must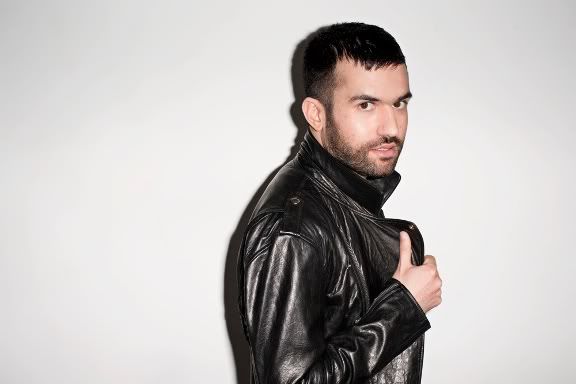 photo by Terry Richardson
Contest: A-Trak, Kid Sister, and the Gaslamp Killer Ticket Giveaway
So, this is going to be pretty awesome:
A-Trak
,
Kid Sister
, and
the Gaslamp Killer
at the Commodore next Thursday (May 12th).
It's coming up quick, so let's keep it simple. Just email me at quinn.omori[at]gmail[dot]com with the subject line "A-Trak Contest" by midnight on Sunday and I'll pick a winner at random for the pair of tickets. Easy, right? Just make sure you put your full name somewhere in the email if your address doesn't make it obvious.
You might want to head over to Winnie Cooper too, because
they also might be giving away a pair.
Maybe.
And, if you don't win the tickets, you can still buy them
here
(make sure you take the Friday after off of work too, you'll probably need it).
now playing: Duck Sauce -
Barbra Streisand
Labels: a-trak, contests, gaslamp killer, kid sister
Thursday, May 05, 2011

psychoholic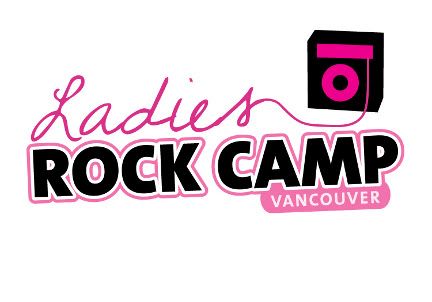 There's a ton of stuff going on this weekend (including Damaged Goods on Friday, where
Harsh Words
plays live and I'll be playing some records), but I wanted to point out Sunday's show at the Waldorf for the culmination of
Ladies Rock Camp
, the grown up edition of Girls Rock Camp.
White Lung
and
Joyce Collingwood
headline a night that features four bands formed during this coming weekend's camp.
I'm always stoked to see White Lung and Joyce Collingwood, but I'm extra excited to see what the camp graduates come up with over the course of three days. There's not even a hockey game on Sunday, so what else are you going to do?
Get more info on
Girls Rock Camp Vancouver
and spread the word to any aspiring young Mish Way or Grady Mackintoshes out there.
now playing: Tyler, the Creator - AU79
Labels: girls rock camp, joyce collingwood, white lung
Monday, May 02, 2011

at the hop
A quick note to say that if you aren't doing your post-election celebrating (or mourning depending on results/political affiliation) at the Biltmore, you should be reminded that Ice Cream Social debuts in its new home at the Waldorf tonight.
If you haven't already, happy voting.
now playing: Warpaint -
Undertow
Labels: ice cream social