Monday, August 14, 2006

some things you lose, some things you give away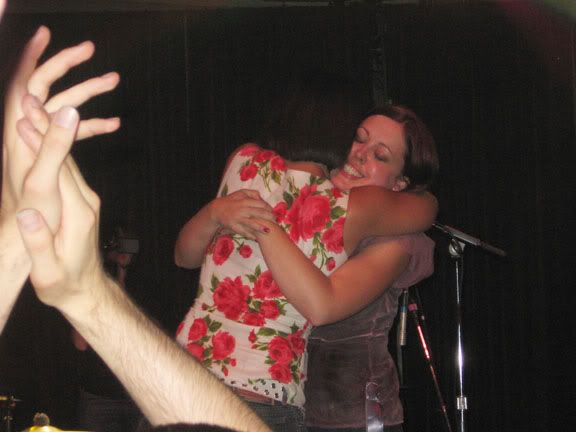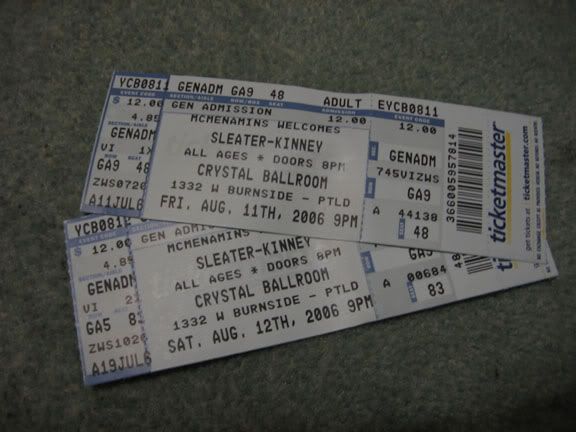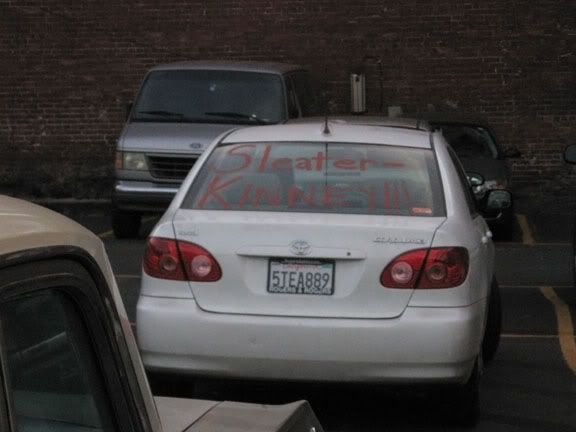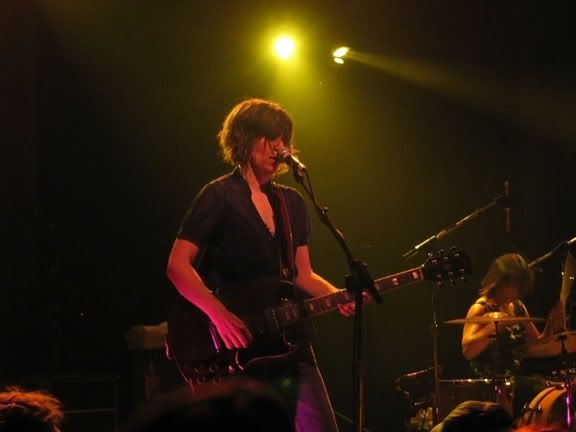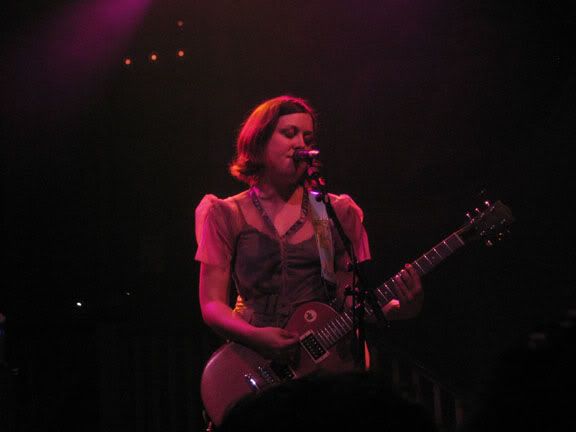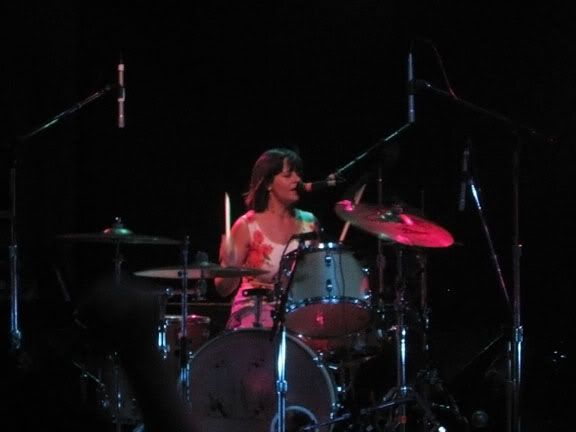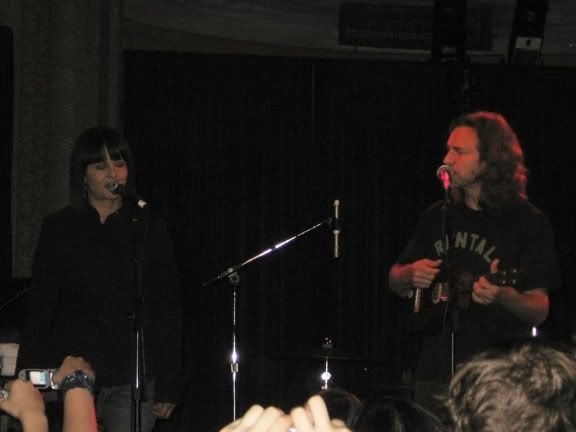 I spent Friday to Sunday in the Rose City for
Sleater-Kinney
's last two shows. Technically the door is open for them to come back, but if those performances turn out to be their last, they've certainly gone out on top. The band turned out 24 and 27 song sets on Saturday and Sunday (respectively) with only ten tracks overlapping and being played both nights. They ended up performing pretty much everything I've ever wanted to see them play.
The first night was absolutely intense. With one more show left to go the next evening, there was no meloncholy vibe hanging over the night's proceedings. Carrie, in particular, was on a mission. If I hadn't had abandoned aspirations to become a great lead guitarist long ago, she'd be my guitar hero. She came in with some monster riffage during "Little Babies" that morphed the post-chorus of the
Dig Me Out
fave into something that would be right at home on
the Woods
. "Little Mouth" and "I Wanna Be Your Joey Ramone" were delivered with a feverish energy, with the crowd giving as much as the band was. The first night sold out ridiculously fast, and the place was filled with hardcore fans, so all those "appropriate" crowd participation moments were huge. Hundreds of fists pumped in unison when Carrie shouted "let's go!" during "Jumpers" and those same voices and hands were there to back Corin's shouts of "Get Up!" during the next number. I've seen S-K six times, and this one was definitely the best. In fact, I wouldn't hesitate to say it's one of the best shows I've ever seen... and I go to a lot of shows.
Night two rocked hard, but you definitely got the feeling that everyone realized that the end was near. The setlist also featured more slower numbers (including a couple that they haven't played all that often in the last couple years). People were there to celebrate, but by the time the band came out for their last three songs, there were more than a few people who were visibly crying (I was a little choked up myself). "Good Things" was very sweetly dedicated to Corin's husband Lance Bangs (who's worked on a ton of great music videos, and was on-hand as part of the crew taping the show for a forthcoming DVD). Carrie thanked her bandmates and was moved to tears before ripping into "Turn It On." Then they played "One More Hour," had a band hug, shook some hands in the front row, and walked off stage arm in arm. Eddie Vedder (who dropped in to do two songs as the surprise opener) was right on the mark when he noted, "You hear about people who say they wish they were there: the Beatles, Led Zeppelin... the Who with Keith Moon, Hendrix... well, I'm happy that I can say I saw Sleater-Kinney in their prime, which is tonight."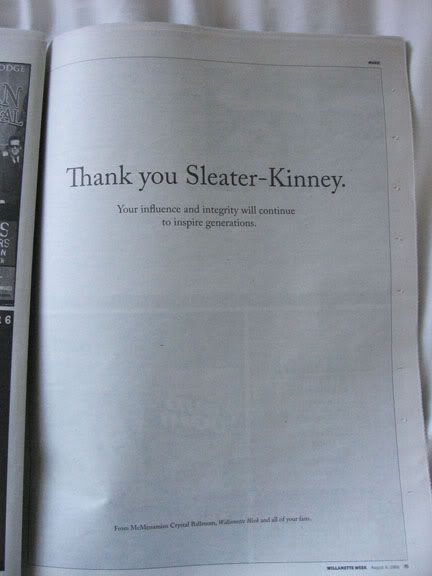 This full page ad ran in the
Willamette Week
(PDX's Georgia Straight), which says a lot about the esteem in which the band is held in their hometown.
I'm sure the whole show will show up as a bootleg sometime soon, but for now take a listen to Eddie and Janet dueting on Billy Rose and Lee David's "Tonight You Belong To Me."
download: Eddie Vedder and Janet Weiss -
Tonight You Belong To Me
(thanks to Jcrab66 from
Red Mosquito
for sharing this)
Oh... and why didn't anybody tell me Portland was such a wonderful city? if You've never been, I highly recommend making it a future vacation stop.
Tommorrow I'll catch up on all the show announcements I missed while I was gone.
now playing: Sleater-Kinney - I Wanna Be Your Joey Ramone
1 Comments:
If you want some more S-K, this afternoon I posted their Vancouver concert from last year!

(And I'm jealous you got to see the farewell shows...I saw them a few years ago in Toronto, and it was amazing.)
By

matthew, at 11:49 p.m.