Wednesday, January 03, 2007

winning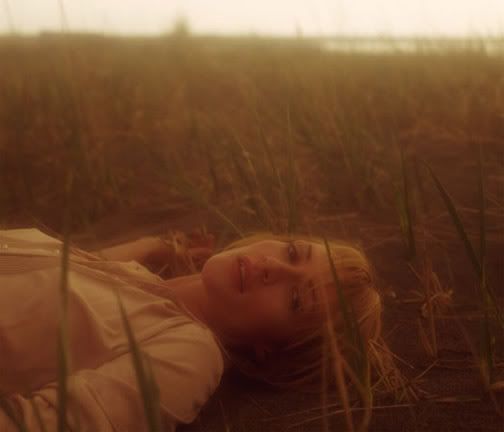 photo: Candace Meyer (via Last Gang Records)
Contest: Emily Haines & the Soft Skeleton Ticket Giveaway - January 18th @ the Commodore
The fine folks over at
Last Gang Records
want you to check out
Emily Haines & the Soft Skeleton
for free!
Regular readers of this blog will probably remember me singing the praises of Emily's solo debut,
Knives Don't Have Your Back
before. In fact, it was one of my
favourite records of 2006
. If you've given it a quick spin and written it off, I highly suggest giving it a few more tries. I hate to use the term "grower," but after coming away feeling lukewarm after my first listen, I found myself getting pulled in further and further with each play. Alternately, if you're already sold on the record, you don't need any convincing to check out the show.
To enter just send your full name to pickme@lastgangrecords.com with the subject line "Emily Tickets From Blown Speakers" before
January 15th at noon PST
, and you'll be entered to win a pair of tickets to Emily's January 18th show at the Commodore. Sorry to any under-agers, but the show is 19+, so you have to be at least the age of majority to enter the contest. But...
The kids out there still have a week to win a chance to check out the show's soundcheck. Send an email to the same address up there with your name and age and the subject line "Emily Tickets, Vancouver" (no adults). This one has nothing to do with this blog, but I'm always a fan of anything that gets our underage friends out to see live music, so I thought I'd throw up a reminder.
If you're in the dark on this fine record, you can check out "Dr. Blind" below.
download: Emily Haines & the Soft Skeleton -
Dr. Blind
(via Last Gang)
watch: Emily Haines & the Soft Skeleton -
Dr. Blind (quicktime)
(via Last Gang)
now playing: Idlewild - Finished It Remains
2 Comments:
And for those of you still considering this show checkout the webcast from the CBC Radio 3 show she played in Toronto:

http://ms1.bandeapart.fm/bap/concerts/421/vid_01TH.asf
By

Stefan, at 10:02 a.m.
This comment has been removed by a blog administrator.
By

Graham, at 11:09 a.m.