Wednesday, February 03, 2010

trucker's prayer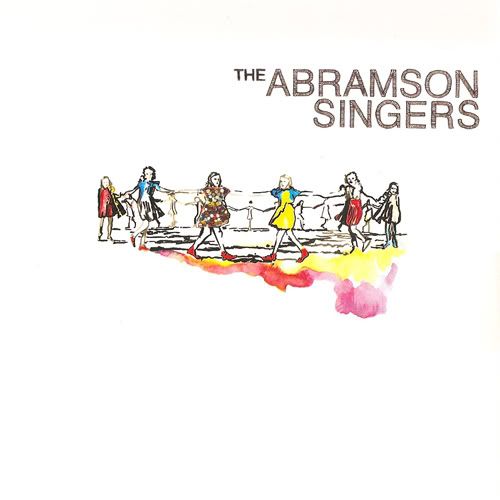 If you've caught
the Abramson Singers
play in the last little while, you may have copped this from Leah directly (and she still has some CDs to sell at shows, I think), but if not, it's out today on iTunes, Zunior, and via
White Whale
(where it's only $5).
I haven't seen Leah play solo or with a band in ages, and since I mostly stick to live stuff here, I don't really mention her all that often, but I still play her last record,
Bedroom/City
, at least once a week, and I'm pretty sure the story's going to be the same with this one.
You can check out five songs from the album (plus two from Leah's last one) on
her Myspace
.
Memewar
celebrates the release of their 11th issue at the Railway on February 9th, featuring readings by Tony Power, Allen Gurling, Shannon Rayne & MemePress authors and music by
Stefana Fratila
and
World Club
Man Your Horse
,
Ford Pier
, and
Hermetic
play the Railway on February 10th.
On February 13th, the Astoria hosts "Fuck, I Love You," a Valentine's party featuring Muscles and
B-Lines
, and also a screening of
Ladies and Gentlemen, the Fabulous Stains
.
Foreign Born
and
Free Energy
play Fortune on February 27th.
Think About Life
are at the Media Club March 31st.
Dead Meadow
and
Imaad Wasif
are at the Biltmore on April 2nd.
Pierced Arrows
and
Lullabye Arkestra
play an early show at the Biltmore on April 3rd. I haven't managed to catch Pierced Arrows then they've rolled through town yet and I love Lullabye Arkestra, so I'm pretty psyched for this.
Jonsi
(of Sigur Ros, who's apparently like Madonna or Prince or something) plays back to back shows at the Vogue on April 6th and 7th.
The Moondoggies
and
the Shilohs
play the Biltmore on April 17th.
Shearwater
and
Hospital Ships
play the Biltmore on April 28th.
Girls
and
Dum Dum Girls
play Venue on May 26th and 27th.
Oh, and while it's not a music show, Andy Dixon is having an opening reception for his art show, "Such Events Have Led Us Here,"
at Grace Gallery on Friday
now playing: Best Coast - This is Real
Labels: leah abramson, show announcements
0 Comments: