Wednesday, March 02, 2011

friday, i'm in love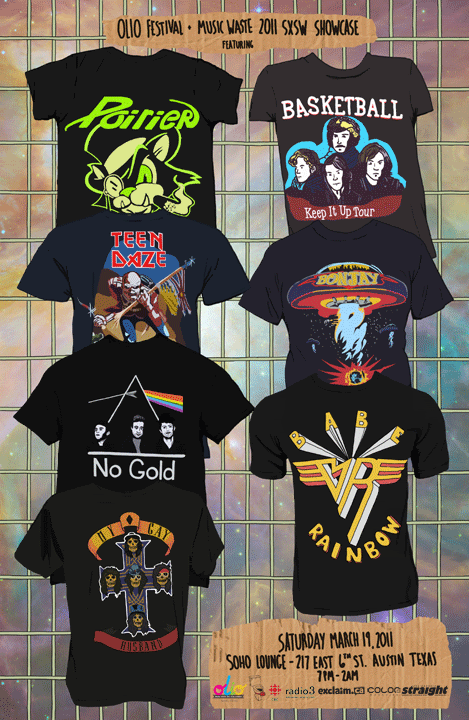 So, I don't often talk about out-of-town shows (especially ones that I can't attend), but 1) this poster is awesome and 2) it ties into this Friday
If, by chance, you're not from Vancouver and are going to be in Austin for SXSW, get a great introduction to what's going on here by checking out the
Music Waste
/
Olio Festival
joint showcase.
Us locals can get a preview on Friday at the Cobalt at the
MW/Olio joint fundraiser
... and, hey, if that's not up your alley (or even if it is), your choices on the 4th sort of border on overwhelming. My current plans are to be at the Biltmore for B-Lines/White Lung/Nu Sensae, but I reserve the right to change my mind and head over to the Lion's Den for Koban... or the CBC for Owen Pallett or... you get the point.
now playing - Muscles -
Brilliance
Labels: show announcements, sxsw
0 Comments: