Monday, May 23, 2011

free love is a sales technique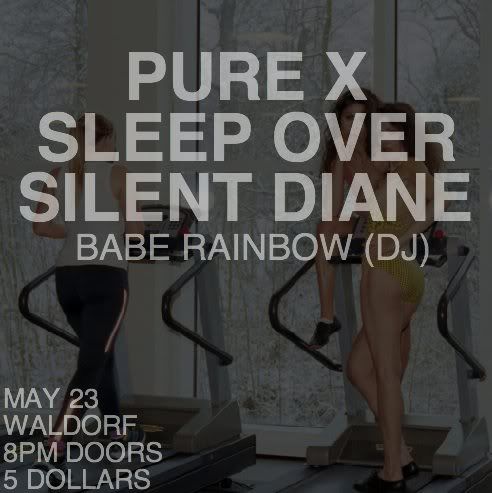 So, I've never heard of This Will Destroy You, but when their show got canceled yesterday (again, refunds available at your point of purchase, if you bought tickets), I did look at the openers and think, "I hope this means Pure X and Sleep Over will reschedule." And they did. For tonight. And fellow Texans, Silent Diane, will join them and Cam "Babe Rainbow" Reed is going to DJ between sets.
If you're not too worn out from Wyrd Fest last night, it's only $5. Plus, if you really want to keep your long weekend party going strong, you can head over to the Tiki Room after the show for Ice Cream Social.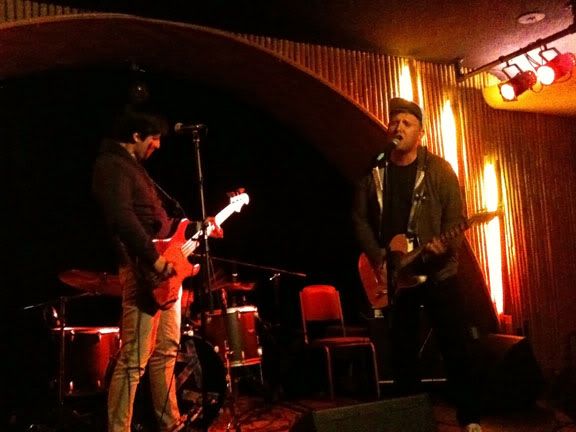 Excuse the crappy picture of Grown Ups. I was too lazy to pack around my actual camera for 7-hours. But, speaking of Wyrd Fest, it was absolutely awesome last night.
With that many bands playing, there were high points and low points, but with 20 acts and non-stop music between the two stages, it would have been exhausting if I'd wanted to watch every minute of every band.
As for the high points, there were a lot, but Famines absolutely slayed. I haven't seen them for a few years and remembered them being great the last time, but they exceeded those expectations. Gobble Gobble turned the Waldorf's Tiki Room into a wall to wall dance party. In fact, it was so crammed in there, it would have been nice if they were on the main room stage, but they definitely more than made due in the smaller space. Somehow, it was my first time seeing Manic Attracts--it won't be the last time.
Thanks again to Paul from
Weird Canada
for letting me give away a pair of tickets to the show. And, of course, for bringing the show to Vancouver. Don't miss it next year.
now playing: Pure X -
Back Where I Began
Labels: famines, gobble gobble, manic attracts, show announcements, show recaps, weird canada
0 Comments: