Sunday, February 27, 2005

do you wanna be entertained?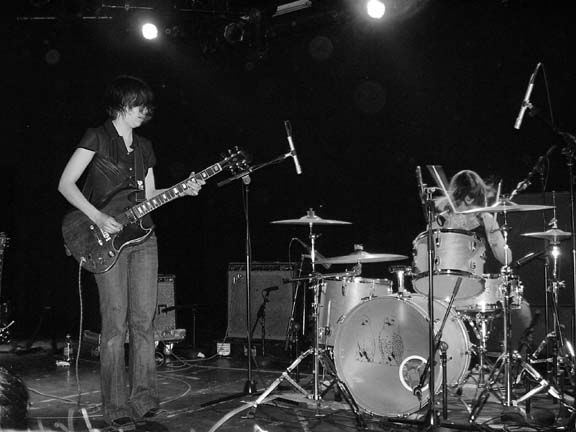 Sleater-Kinney
was superb tonite... shame on you if you missed it. Lots of new songs, but a healthy dose of the old stuff to balance everything out. The crowd was into it, the band seemed to be having a blast, and openers
Viva Voce
were great.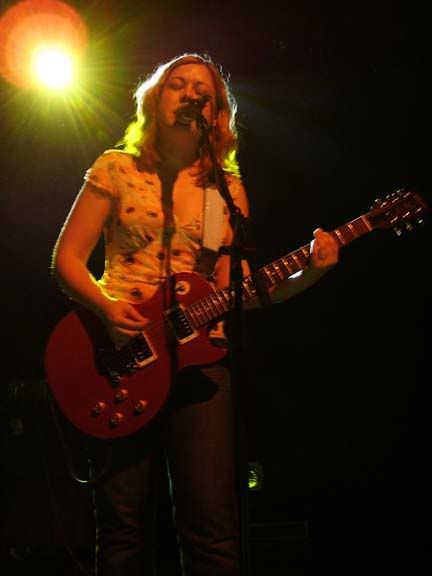 Corin Tucker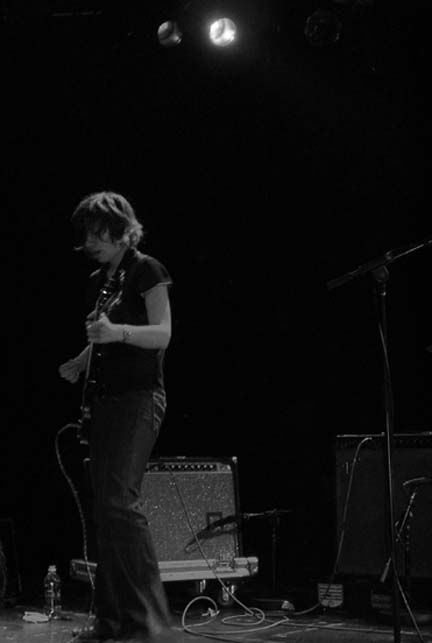 Carrie Brownstein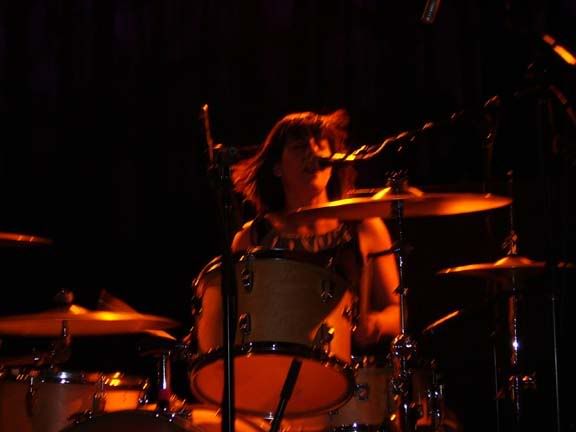 Janet Weiss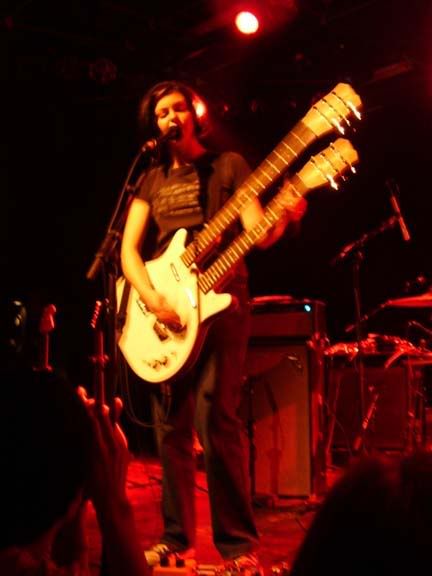 Anita Robinson of Viva Voce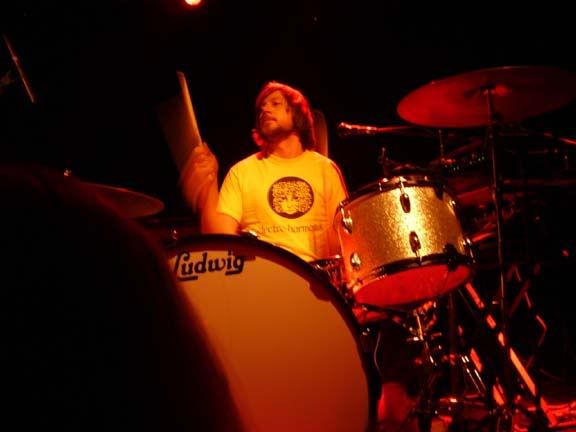 Kevin Robinson of Viva Voce
the setlist: the Fox/O2/Wilderness/Jumpers/Get Up/Everything(?)/Modern Girl/Rollercoaster/What's Mine Is Yours/Steep Air/Step Aside/Let's Call It Love/Night Light/Entertain
encore: One More Hour/Sympathy/Oh!/You're No Rock n Roll Fun
Youth Decay was in there somewhere... but it's not on the setlist and I can't recall where exactly.
Finally, in non-S-K news, 3 more tracks have leaked from Fiona Apple's indefinitely postponed third album... download them:
here
now playing: Fiona Apple - Not About Love
5 Comments:
S-K were incredible. The new record, based on this show, is going to be fantastic.
I'm not a big fan of the new FA stuff you sent me. Where's Jon Brion's superb and unique production? I know he produced this record, but I don't hear it on these 3 songs (I do hear it on the title track, so there's hope!)
By

Josh, at 1:28 p.m.
Hey Quinn,

I wonder if you've heard about this:

http://oak.cats.ohiou.edu/~rs156903/Summerteeth%20Demos/

A series of Summerteeth demos apparently.
If you haven't seen it yet, Saturday May 7th. Gang of Four. Commodore Ballroom.
By

Yuki., at 12:12 p.m.
gang of four!!!!!!!!!!!!!!!!!!!!!!!!!!!!!!!!!!!!!! wooo!!!!!!!!!!!!!!

and yes Graham, I have those on my comp... but thank you anyway.