Tuesday, May 31, 2005

brahmny kite
After debating it til about 30 minutes before show time, I went to see
Caribou (Manitoba)
tonight. Turned out to be a pretty good move. Dan Snaith's dream pop gets its intensity level turned up a notch live thanks to two drummers, and the videos that are projected behind the band ain't to shabby either. The crowd was tremendous, and Dan noted several times that we were "the best show of the tour." All in all, I'm glad I didn't opt to stay home.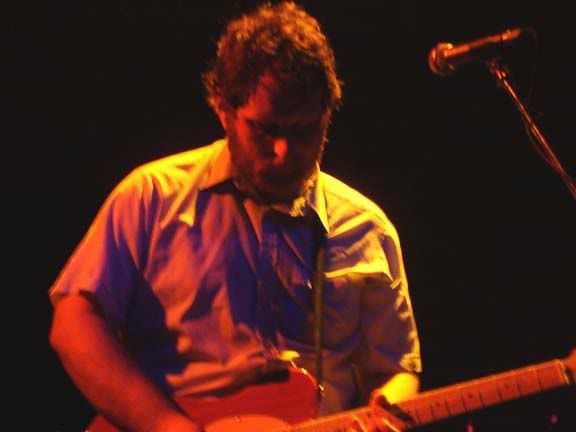 Junior Boys
played before Caribou. I don't know what I'm not getting, but I can't hear what all the fuss is about. Down tempo, less tuneful Postal Service... great. They weren't as boring live, but certainly didn't convert me.
Russian Futurists
opened the show, and while they lacked stage presence (playing behind a wall of keyboards will do that), I really enjoyed their quirky brand of pop, and wish they'd had a little longer to play.
now playing: the Nice Boys - You Won't See Me Anymore
0 Comments: