Saturday, September 03, 2005

i'm still alive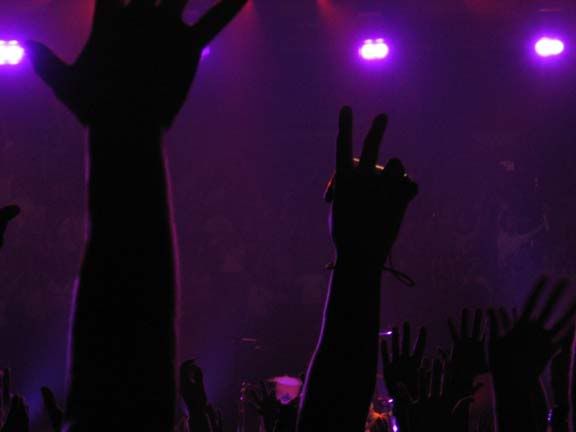 Yesterday's
Pearl Jam
show was punctuated by its length, as well as the abundance of live rarities, so to change it up, today Seattle's favourite sons brought out all the hits. Ten (coincidentally) of the twenty-nine songs that PJ tore through in just under 2 1/2 hours were singles, and that doesn't include non-single 90's radio staples like "Black," "Betterman," and "Yellow Ledbetter." Not ones to disappoint hardcore followers (like myself), the band also threw in a couple more obscure live tracks. "Footsteps" opened the encore portion of the show, "WMA" was tagged onto the end of "Daughter," and "Bee Girl" was played for the second time in three shows, after an over eleven year absence from a Pearl Jam setlist. The crowd, as one would expect, ate it up and came back for more. Maybe it's because I don't see a lot of stadium shows anymore, but everytime I watch Pearl Jam, I'm amazed at how loud the crowd gets. Tonight was no different.
PJ's setlist:
Main set:
Release, Go, Animal, Save You, Given To Fly, Corduroy, LBC, Even Flow, Betterman/Unknown Tag, 1/2 Full,
Daughter (/WMA tag/Hello Wolfgang tag to some new baby), Wishlist, Lukin, Grievance, Immortality, Nothingman, Down, Do The Evolution, Blood
Encore 1:
Footsteps, Small Town, U, Alive
Encore 2:
Bee Girl, Black, Porch
Encore 3:
I Believe In Miracles, Baba O'Riley, Yellow Ledbetter
The Supersuckers
opened, and were alright. I actually quite like them, but they were far more enjoyable when I saw them at Richard's a couple of years ago. Guess they're just not an arena band... although the whole place (or at least everyone who was smart enough to show up early) was jumping when Eddie Vedder (in silver lame suit and Mexican wrestling mask - no, seriously) joined them for a cover of X's "Poor Girl" to close their set.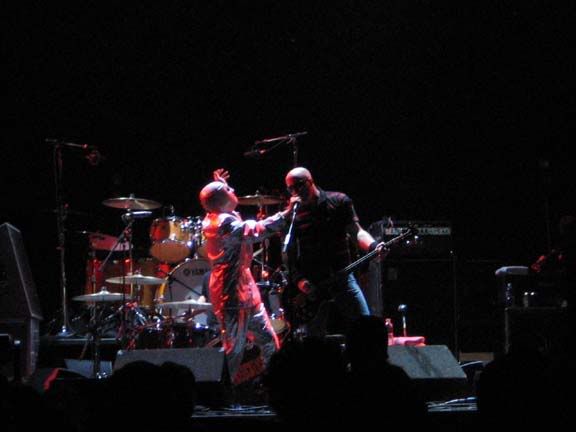 Eddie's Vedder and Spaghetti share a moment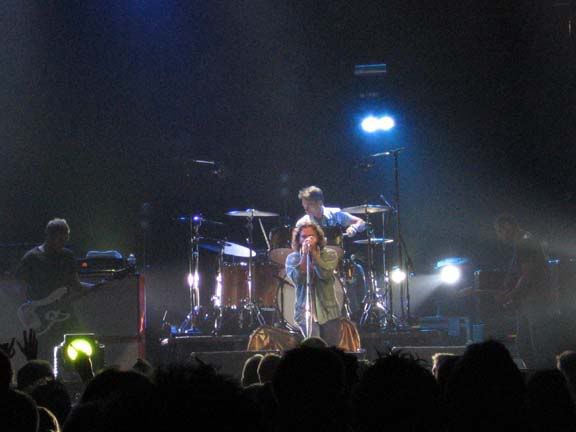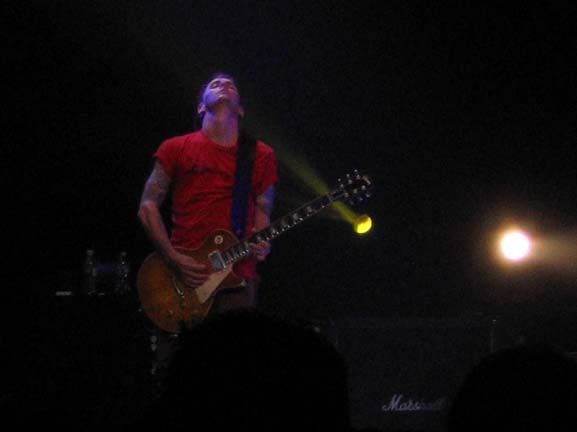 More photos from
tonight
and
last night
.
now playing: Pearl Jam - Alone (live at the Gorge)
6 Comments:
The Book of Lists w/ Pride Tiger...Nov 17th @ Richards....looks like they are getting to headline in the big room, definitely worth checking out and supporting
By

Shea, at 2:02 AM
question: what time did supersuckers come on? cause i heard nothing of them and was there by 8:30....ish.
By

britt, at 7:33 PM
Supersuckers were on just after 7:30... done by about 8:20ish
This blog is awesome! If you get a chance you may want to visit this free legal music download site, it's pretty awesome too!
By

tweedledeetweedledum, at 5:57 AM
Hey, I have enjoyed...your blog is informative - even entertaining.

I have a halloween sites. They pretty much covers costumes and masks related stuff.

Thanks again and I'll be sure to bookmark you.
This comment has been removed by a blog administrator.