Friday, February 17, 2006

100 million reasons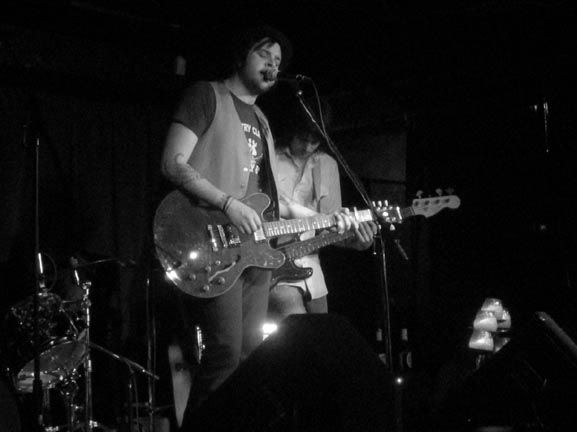 Went down to the Media Club to check out
Leeroy Stagger
tonight. Last month, when he played at UBC, it was definitely more of a mellow set. Tonight Leeroy and the Sinking Hearts came to rock. I haven't had any of his records for very long, but both this time around and in January, I was surprised at how familiar the songs felt. The new tunes were pretty ace too. Oh, and I didn't really notice it the first time I saw him (again, probably due to the mellower set), but jesus christ can his lead guitarist wail... and that's wail in a tasteful bluesy-country way, not "wail" in some shitty cock rock way.
Matt Camirand opened the show playing a solo
Blood Meridian
set, which was a cool change of pace.
now playing: Leeroy Stagger - Two Night, One Night Stand
4 Comments:
that new Blood Meridian EP is pretty good. I like "I Hate the Blues"
Hey

I was wondering if anyone knew where to get tickets for shows at Pat's Pub. Want to see Book of Lists and Oneida, but can't find any sellers so far.

Thanks
By

Anonymous, at 12:34 p.m.
umm... i *think* theyre probably just at the door.
By

Quinn, at 12:43 p.m.
Victoria does make good music : )
By

Peter, at 10:53 p.m.