Wednesday, July 26, 2006

looks just like the sun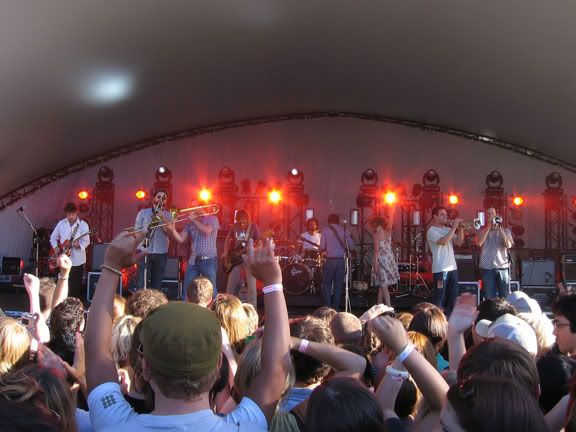 They didn't actually play "Looks Just Like The Sun," but I can't think of a more apt title than that. Going to Burnaby for a show is a pain in the ass, but at least Deer Lake is a pretty nice venue. Arrived onsite to catch most of
the Stills
. I've always been take-it-or-leave-it about them, but they sounded pretty decent from my vantage point back on the lawn. After they finished, we moved up for a closer look at BSS.
Depending on how serious they are about this hiatus, this might have been the last opportunity to see
Broken Social Scene
for awhile. Happily, despite the vocals being really low in the mix for the first half of the set, they didn't disappoint. I would've loved to hear "Anthems for a 17 Year-Old Girl," but other than that, everything was absolutely wonderful. I don't know what happened at their last gig (an electronic music festival, apparently), but Kevin Drew seemed very relieved that the crowd was so receptive and stating, "thanks, we needed this" several times. Lisa Lobsinger was the lone female voice (save for some help from violinist Julie Penner on "Bandwitch"), and seems to have picked up a bit more confidence since the Scene's last visit. K-Os didn't show up (at least not on stage), but Torq from
Stars
- who calls Vancouver home - showed up to beef up the horn section with his trumpet. He also led the clapping in "Stars and Sons." Tickets were a tad pricey, but sunshine and one of the best bands on the planet is a priceless thing sometimes.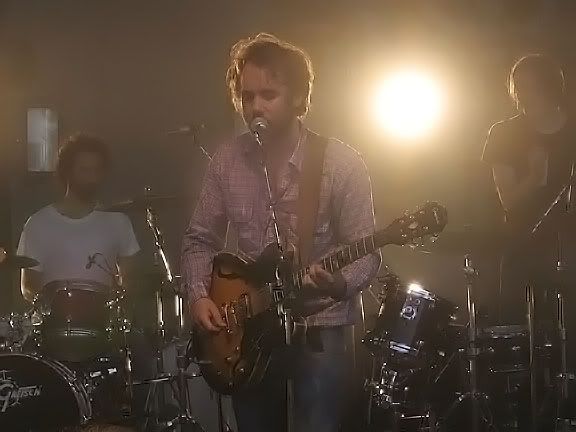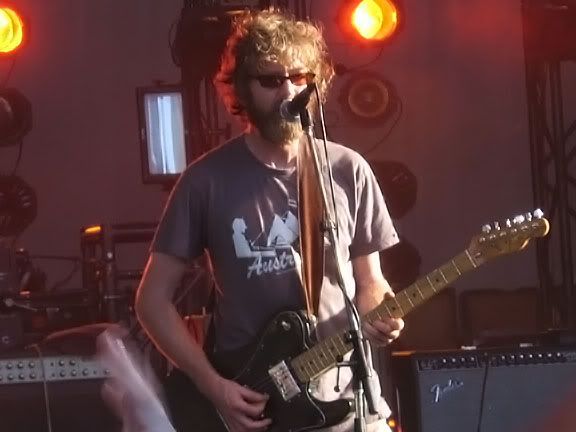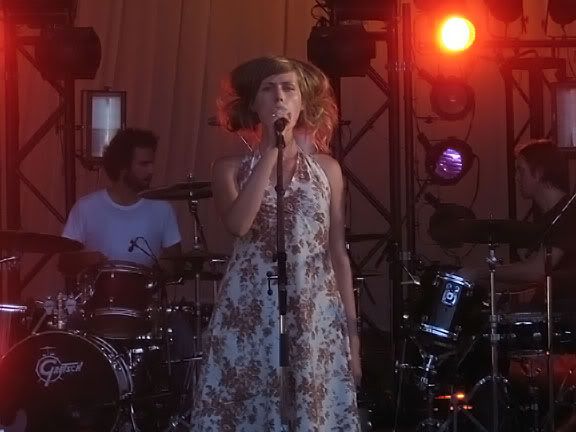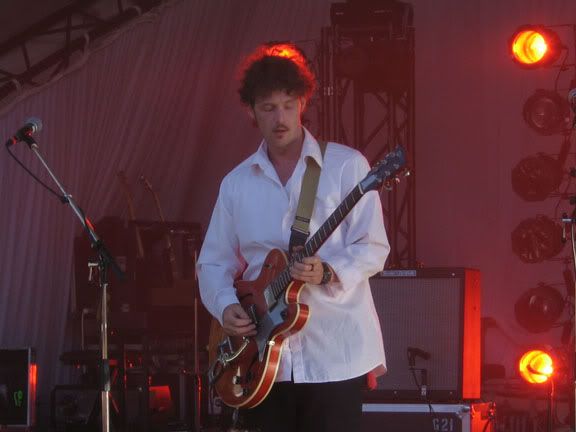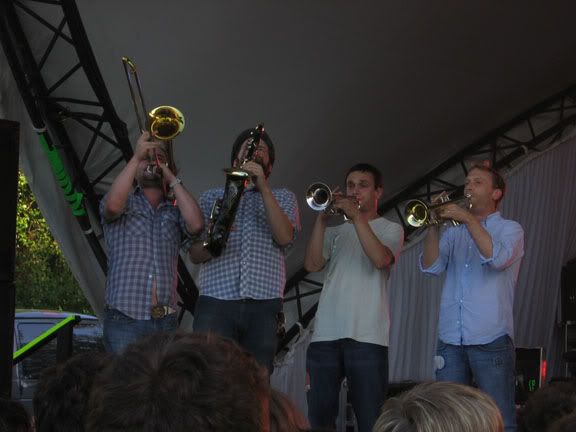 I left about two songs into Sam Roberts' set so I could catch
the Salteens
open for
the Rentals.
If you live in Vancouver, chances are you've seen the Salteens before. Their brand of sugary pop is something you'll either dig or you won't, so I'll leave it at that, noting that I definitely do dig it.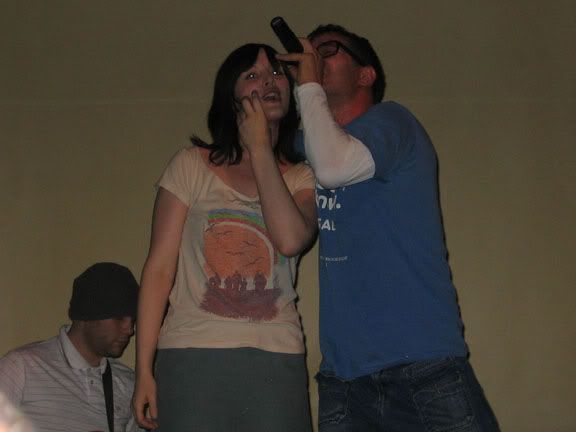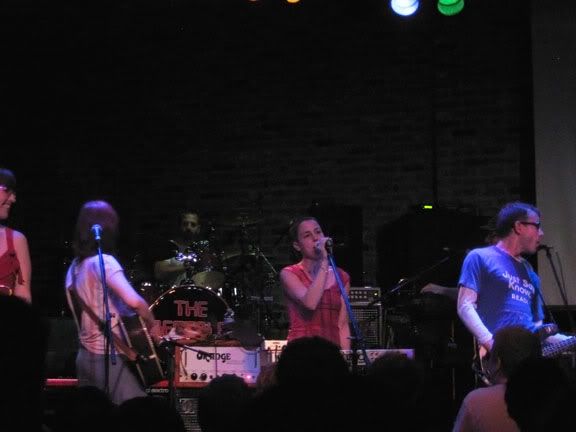 I didn't really have huge expectations for the Rentals set. I don't think I've listened to any of their songs for 6 or 7 years, and was never really that into them. Last night they were fantastic though. The 1-2 punch of a cover of Lou Reed's "Wild Side" seguing into "Friends of P" was pretty stellar, but, for me at least, the highlight had to be Rachel Hayden taking over lead vocals as the band performed Weezer's "I Just Threw Out the Love of My Dreams" (she sang on the recording of "the Good Life" BSide). If nothing else, last night helped confirm my long held belief that Matt Sharp was the piece of the puzzle that kept Weezer from sucking on their first two records.
Unrelated musing... I'm not going, but I'm curious about whether the Raconteurs will be done playing before a ton of explosives goes off around the corner tonight.
now playing: Cerys Matthews - Open Roads
1 Comments:
I see Lisa Lobsinger is still sporting that giant hair.

and also, gah! I am jealous! "I just threw out the love of my dreams" is one of my favourite Weezer songs!