Monday, August 21, 2006

shine a light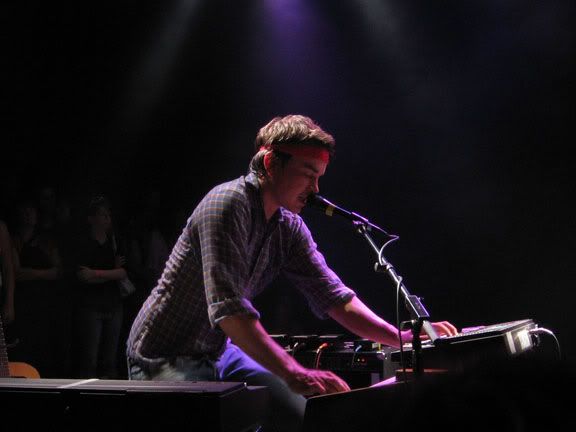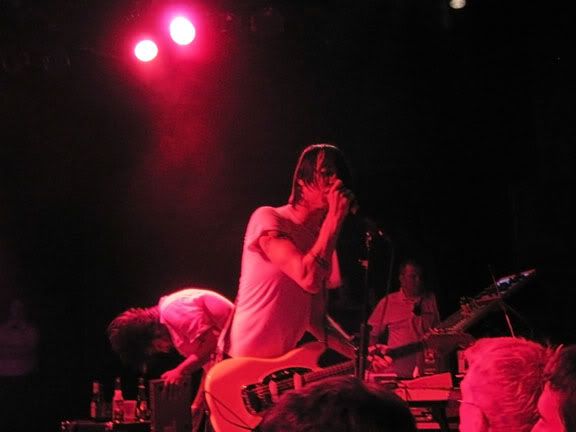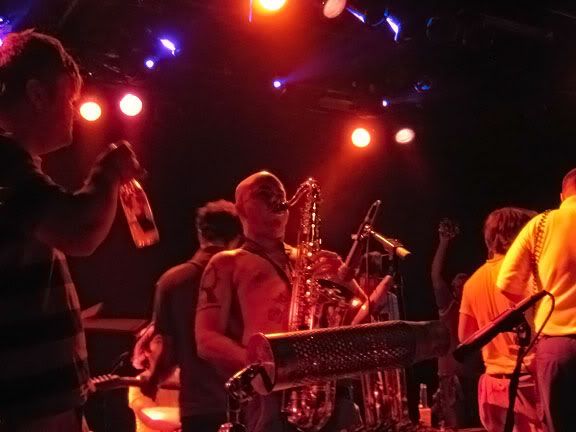 I guess I shouldn't be all that surprised that they sold the place out, but it was a touch surprising to show up an hour and a half after doors and find that there was still a line up outside the Commodore of both people wanting to buy tix, and people with tickets just waiting to get in to see
Wolf Parade
. Not only was the place packed, but it was filled with people who were absolutely amped to be there.
The guys still aren't overly tight live, but I'll take loose, sweaty, and four-to-the-floor over precise and sterile any day. They played most of
Apologies...
and a couple new ones. The encore sort of disintegrated when what looked like half of Main St. emerged from backstage. It was great.
Oh, and kudos to the guy that yelled for "Shine A Light" two songs after they had already played it, and still didn't believe Dan when he picked up the setlist and showed it to him. Definitely the comedy highlight of the evening.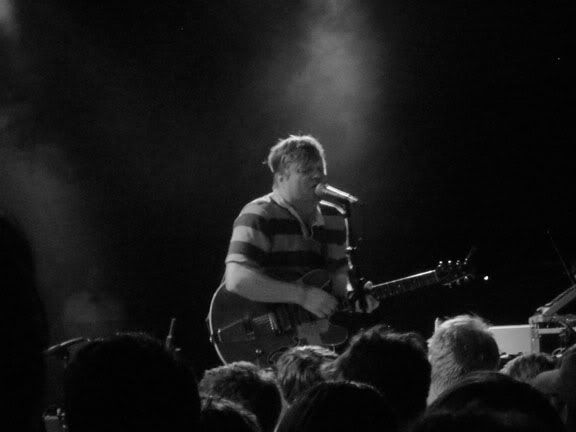 Frog Eyes
opened. It actually took me awhile to warm up to them (like overall, not tonight), but ever since they opened for Destroyer a year or so ago, they've always been a treat live. Tonight was no different. As an added bonus, they successfully weirded enough people out that we started standing pretty far back and ended up with a sweet view by the time their set was over as person after person left for the bar.
Rob
put together a podcast of the bands from that little poll down there. It's full of different songs from the ones I posted, so do yourself a favour and go
check it out.
Celebration
is also on the bill for the Trail of Dead/Blood Bros all ages extravaganza. If you were at TV on the Radio in May, you already know that they make this already great line up even better.
now playing: Akron/Family - Love and Space
5 Comments:
Can someone tell me what the encore was about?
By

stussified, at 1:23 p.m.
listen to the last song on the atlas strategic album. that dude ("atlas") does this amazing sermon/rant about how jesus basically tells him to keep rocking. it's pretty rad. I think he was just getting started on it when the microphone came unplugged and then the commotion on stage kind of derailed it.
...heh....they lost me with the encore as well. as far as frog eyes go,they always strike me as a band that i would file under 'novelty act.'
By

william, at 9:32 p.m.
wop wop, via Islands myspace,

Nov 3 2006 8:00P TBA Vancouver, BC
Nov 4 2006 8:00P TBA Victoria, BC
i am under the belief that the Vancouver date will require a trip westward on a #17 or #4 bus... or perhaps a #99 depending on your locale... it should be confirmed soon though.