Friday, November 17, 2006

jesus and the liquor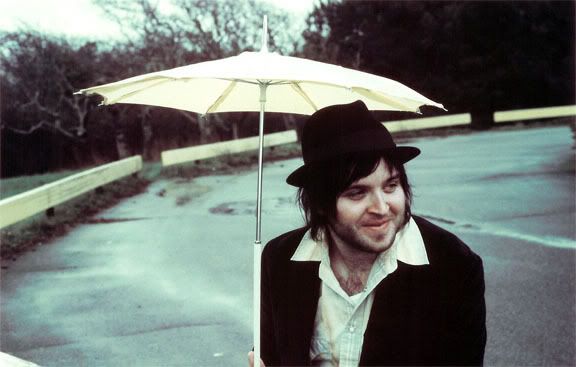 photo by Sarah Rhude (courtesy of Boompa)
Contest: Leeroy Stagger Giveaway
As mentioned yesterday,
Boompa
hooked me up with some rather fabulous
Leeroy Stagger
stuff to give away...
First Prize:
- Two passes to the Railway club show of your choice (November 24th or 25th)
- One copy each of Depression River, Beautiful House, and the Tales from the Back Porch EP on CD

And two other people will each receive:
- One copy of Leeroy's latest, Depression River
Since a lot of great alt-country ("roots" or whatever you want to call it) is soaked in references to booze and Leeroy's latest is no exception, if you want any of this stuff just e-mail me (Quinn.Omori AT Gmail) with the subject line "Leeroy Stagger Contest" and tell me your favourite cocktail and which show you'd like to attend. Since the shows are at the Railway Club, you'll obviously have to make it to downtown Vancouver to win the big prize. If, however, you're not in the GVRD and want in on one of the copies of
Depression River
just note that in your e-mail. Contest closes on November 23rd at noon, so e-mail me sooner, rather than later.
If you haven't heard
Depression River
, you should know that it's the perfect synthesis of his previous full lengths, capturing the ragged edges from
Dear Love
with the improved songwriting chops that he displayed on
Beautiful House
. But don't take my word for it, when you can check out the following...
download: Leeroy Stagger -
Jealous and Drunk
(in .m4a)
download: Leeroy Stagger -
Depression River
(via LeeroyStagger.com)
now playing: Leeroy Stagger - Saskatoon
1 Comments:
Ticketmaster.ca is reporting that the Decemberists shows tonight and tomorrow have been reschedule for Dec 13 and 14. No joke.

I'm too lazy to find the direct links.
By

josh, at 12:23 p.m.