Monday, January 22, 2007

heaven only knows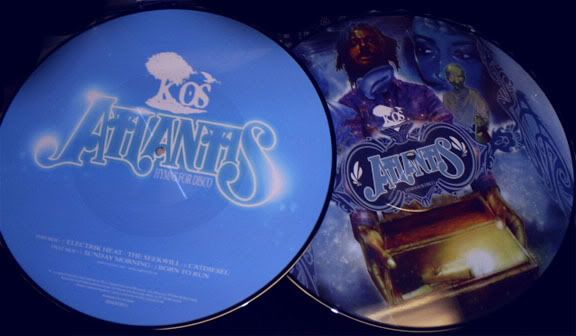 Contest: k-os Vinyl Giveaway
The folks over at EMI hooked me up with three copies of that pretty looking
k-os
12" up there. The picture disc collects the lead-off single from
Atlantis: Hymns for Disco
, plus three more tracks from his latest long player. If you'd like to adorn your record player (or, alternately your wall) with one of these, just send me an e-mail at "quinn.omori AT gmail" with your
name and mailing address
and the subject
"give me that sweet looking k-os record"
before the end of the month (the 31st at midnight).
And to spice things up a bit, why not tell me either of the following things:
1) Your favourite rebellion (since his last disc was
Joyful Rebellion
)
2) Your favourite fictional locale (y'know, like
Atlantis
)
I'll pick three winners at random, who'll be notified by email. Oh, and I don't know how much of the readership here is from distant locales, but you've got to be in Canada (or at least have it shipped to Canada).
Here's the full tracklist for the 12":
Side A: 1. Electrik Heat-the Seekwill 2. CatDiesel
Side B: 1. Sunday Morning 2. Born to Run
You can stream both track ones at k-os'
official site
(along with 1-minute samples of the rest of the tracks from the album) and catch the video for "the Seekwill" right
here
.
now playing: Wilco - In a Future Age
0 Comments: