Wednesday, April 11, 2007

hello out there, we're on the air...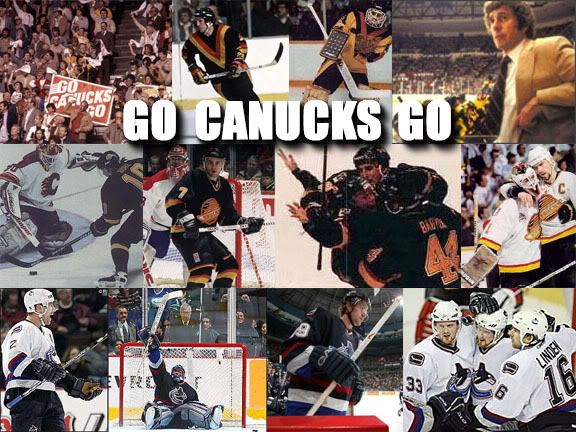 I generally try to keep it about music here, but every once in awhile one of my other interests has to sneak its way in. With that said: GO CANUCKS GO!
I tried to find a "King Richard" mp3, but sadly came up empty. I also tried to find the RealAudio file of me reciting a poem about Pavel Bure that I wrote in Grade 7 (after they narrowly lost the cup - I won $50, which sadly is my highest per/word payment for any sort of writing). Mercifully, that's no longer on the internet.
Shearwater
are at Richard's on June 24th.
Datarock
has been added to the Girl Talk show.
The Electrelane/Blow show is now canceled. I'm even more happy that I'm going to Sasquatch now. You can grab refunds at your point of purchase.
Edo from
the Clips
emailed me with an interesting proposition that he's calling "no sleep til Daft Punk." The gist of the plan is to get as many people together to take the same train to Seattle for the show, dress in robot costumes, get one night's sleep, and storm the WAMU, before leaving the next morning at 7am (there's that "no sleep" part).
The ride is $30 each way (which is pretty cheap).
If this piques your interest, you can email Edo at: ph [AT] mothafu.ca to help plan or for more details.
now playing: Yeah Yeah Yeahs - Maps (live)
Labels: canucks, daft punk, show announcements
4 Comments:
Electrelane cancelled b/c they're opening for the Arcade Fire on their tour.
datarock \m/
By

Anonymous, at 9:09 a.m.
ahh... that makes sense.

Thanks, Matt
sorry quinn but the canucks are doomed to eventual failure.