Monday, April 02, 2007

so trill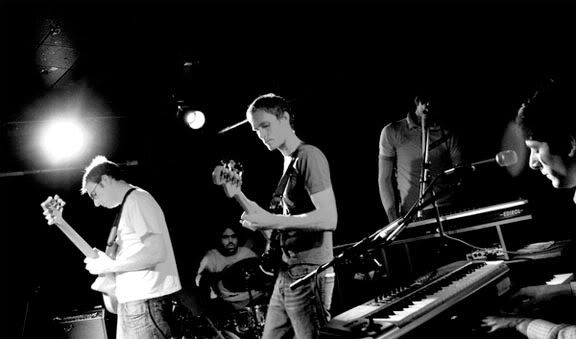 photo by J. Brass (via the Clips MySpace)
On Friday, Andrew from
the Clips
was kind enough to invite me down to their show at
the Chapel
. Before I get to the music, it's worth digressing a little to talk about the venue.
Located just around the corner from Pat's, the former funeral parlour is a great new addition to Vancouver's collection of venues. Honestly, the way things are going in the city, I'm happy when any place willing to host live music springs up, but this place looks like it could really be something special. On Friday (and through until April 15th), the place was also playing host to the art show,
Vague Undertaking
, and while I'd never profess that I'm very knowledgeable about visual arts, it seemed like a great spot to showcase some pretty interesting looking pieces. The room that the bands played in was cozy, but not cramped, and more importantly, it sounded pretty good in there. But back to the band...
When I sampled the Clips' music for the first time (through their MySpace), I remember thinking "they're pretty good," and sort of filing it away. Honestly, I think it may be in part due to the fact that the p2p revolucion has started to eat away at my attention span, but that's another discussion for another day. On that note, I showed up on Friday with a very general idea of what I was about to hear, and came with very few preconceptions. And, I've got to say, I was really quite impressed. The guys don't really stick to one style, so I was more enamoured with some tracks and less into others from a personal preference perspective, but it seems that whatever they try to do stylistically, they can do well. For me, the highlights were the dancier numbers, and the crowd up front seemed to agree (total bonus points for getting a Vancouver crowd to move), but there were also some nice moments that were reminiscent of Menomena and Clinic (like, before Clinic fell off). Maybe I just need to turn up my computer speakers, but it's also worth noting that their stuff sounds better when it's nice and loud, like it is when it's live.
Speaking of, you can check out the band in a couple of weeks at the Pic. They're on a bill with
Huge Manatease
,
Trembling
on April 14th.
With apologies to Bend Sinister and Panurge, I ducked out early, because I already had plans to go to
1/2 Alive
.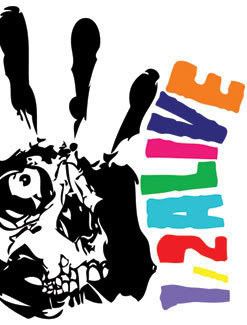 There were some minor hiccups at the hipster dance night's latest rebirth. The guys had some technical difficulties due to the new set up, and the place apparently didn't expect so many people so the bar was understaffed, but those things were to be expected at a new place. The venue itself, however, is just a bit weird. I still had a pretty good time, but the vibe in there doesn't really fit with what you may have come to expect at 1/2 Alive. Was anyone else there? Thoughts?
now playing: Voxtrot - Kid Gloves
Labels: 1/2 alive, show announcements, show recaps, the clips
4 Comments:
I was @ .5 Alive on Friday too, and I don't think I'll be going back. The venue was too weird and awkward. The crowd was highly iffy as well. However, hanging out on the street in the business district at 3 am was fun. I'll need some first hand reports from trusted sources that the night has improved before I venture back.

I miss The Columbia.
This comment has been removed by the author.
I think the crowd was fine, but then I came with a pretty big posse. But the bar was just rediculous. Me and me friend went up to grab some drinks and the bartender finally took our order.... so we waited.... and he eventually came back with them... dropped them off, told us it was $26 and left.

It was pretty tempting to just walk away without paying. When he came back eventually the price had jumped to $30. You'd think we'd get a discount for being honest, but i guess not.

I agree that the Columbia was the best place for this night. Better than Limerick as well.
Yeah, I didn't have any problem with the people. Everyone came to dance, and there was no macho Granville strip nightclub bs, and that's more or less all I care about. Actually, the regular clientele (in the smoking room) was a bit weird. Although I'm sure they're weirded out that all these people are invading their bar.

The bar was totally ridiculous, but that's something they can fix pretty easily. I think I'll give it a couple weeks and check it out again.