Friday, April 27, 2007

i'm getting loud with you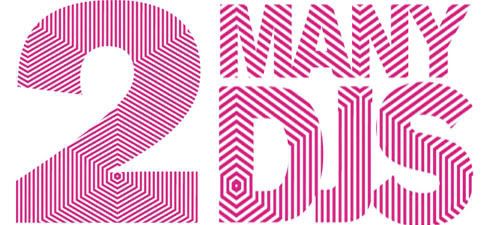 Once again, against my better judgement, I found myself in the Caprice. Last night I braved the venue for
2 Many DJs
(aka David and Stephen Dewaele of Soulwax).
I had fun, but honestly, I wasn't overly impressed, though that probably says more about my personal tastes than anything. Comparing it to the Ed Banger party a month back, there were far fewer train wrecks (in fact, I can't really remember hearing one), but I'll take the Ed Rec "here's two minutes of every single song you want to hear" approach over the flawless, build-it-up-tear-it-down approach from last night. I imagine that a decent number of folks felt similarly, because the place started to empty out pretty early. Of course, it might have been that - since it wasn't sold out ahead of time and they could actually get in - the regulars were just cleared out by the "unusual" sounds coming off the decks.
On a side note, are you rich, stupid, or both if you're willing to pay $30 on a Sunday to listen to DJs you've never heard of, just because you want to get into the Caprice?
As you've probably already heard everywhere else,
Jack and Meg
love Canada. So much so that they're playing every single province and territory at least once (and tiny Nova Scotia twice!). The tour stops in Burnaby's Deer Lake Park on June 24th. I know people from the island (or further) are going to call me out as a whiner, and Deer Lake is really nice... but getting to Burnaby sucks. Tix are on sale May 4th. (thanks to Tia for the ticket info)
When he's not providing you with a dose of
morning brew
to start your day (among a myriad of other scholarly pursuits), Sean Orr is fronting a band again. He was kind enough to let me know that he's teamed up with three other gentlemen to form
Taxes
. Their first show is tonight at Pub 340 with
Shearing Pinx
,
Cascabella
, and
Deadsure
(Deadsure headlines, Taxes opens, fyi). They've also got a show lined up on May 10th (though I'm not sure where) and one on May 29th at the Lamp with
Bison
and
Kylesa
.
Matt & Kim
are at Pat's on June 6th. When I first heard them I thought "poor man's Mates of State," but they keep coming up in conversations, so maybe it's worth giving them another whirl.
Veda Hille
is at WISE Hall on May 6th.
Battles
(note: no "the" preceding the name) are at Richard's on July 4th.
Also on Independence Day,
the Album Leaf
are at the Plaza with
Under Byen
.
BrakesBrakesBrakes
are at the Media Club on June 3rd.
now playing: Cadence Weapon with Final Fantasy - Sharks (live on CBC Radio 3)
Labels: show announcements, show recaps
4 Comments:
Two skytrains aren't good enough transit to get you there?

Whiner.
White Stripes show in Nunavut is gonna be off the hook!

Is it strange that I don't really care enough about the White Stripes to see them here but would consider traveling up north for one of their shows...
By

Nathan, at 6:43 p.m.
ryan: i live in the burbs... it's like 2 buses and 2 skytrains, even!
I agree, it was alright, but definitely not the 2 Many DJs I was expecting from the As Heard on Radio Soulwax compilations I enjoy so much. And judging from the weird vibe of the rest of the crowd, I think we weren't the only ones confused.

The after-set was even odder. But I thoroughly enjoyed it - I was suddenly in a warehouse in Burnaby in 1997!

Speaking of Burnaby, quit your whinging, Deer Lake Park is not that far away. Only 2 buses and *1* skytrain stop for you Richmond kids!
By

Aleksandra, at 11:13 p.m.