Sunday, September 30, 2007

look, we've seen this kind of thing before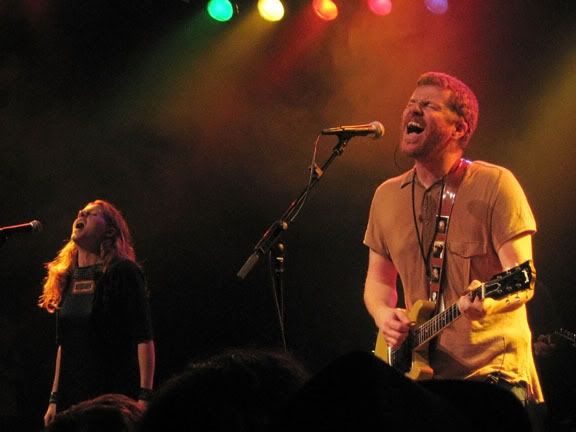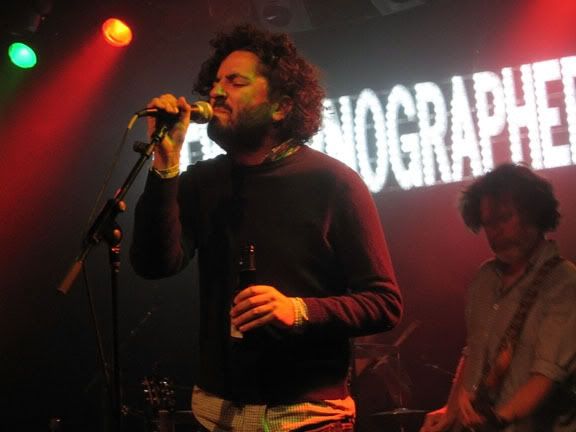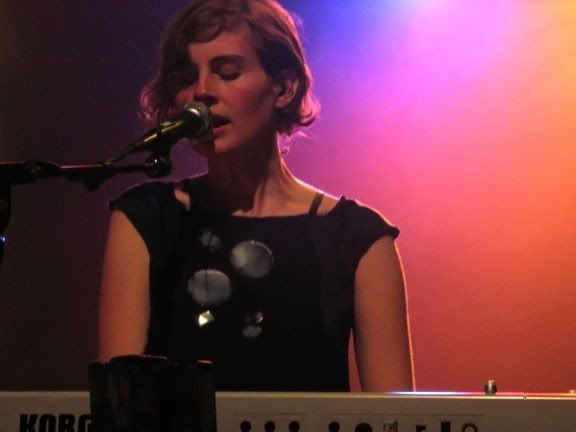 I've seen the New Pornographers so many times, and they're so very consistent as a live act, that I can't really think of much to say about their show on Friday. It was, of course, a bit novel because Neko and Dan were there (Dan even played guitar on a song that he wasn't singing on), but other than that, it was just another great performance from the band. Actually, I take that back. It's also worth noting that Kurt Dahle wasn't drumming. I didn't catch the (very competent) fill-in's name, but I do remember Neko saying that Kurt was AWOL because his significant other just had a baby, so congrats to him.
I'm still a touch underwhelmed by
Challengers
, but the new tunes sounded better live, and certainly didn't sound out of place when they were placed along side older numbers. "Testament to Youth in Verse" is one of my favourite songs (by anyone), so it was great to hear that, but I was also pretty keen on the live performance of "Myriad Harbor."
I got there too late to catch Fancey, but did see all of
Lavender Diamond's
set. I'm actually pretty fond of her records, but she was really boring live... almost painfully so. Even "Open Your Heart" and "You Broke My Heart" were rather limp sounding. On the other hand, Becky Stark can
really
sing, and their stage banter was entertaining.
Last night, I caught
Bison
at the Media Club. They apologized for the "expensive" $10 cover. It was James' birthday. Dudes went off.
Circlesquare
is at the Media Club on October 14th.
Andrew's
on the decks.
Sex Attack!
: not at the Unicorn on Thursday, but throwing a party at Frank's (on Franklin) on Saturday. Also: really good at pissing off some guy who thinks he's fucking Grandmaster Flash or something.
Wiley is off the November 27th bill at Richard's... which only leaves Devlin and Darko (of Spank Rock fame) and My!Gay!Husband! playing records that night. Apparently, Wiley's on the same "retirement" plan as Jay-Z, so that's probably not the reason that he's no longer on the bill.
Voxtrot
got denied at the border, so they won't be opening for Arctic Monkey's tonight.
now playing: Loose Fur - Laminated Cat
Labels: show announcements, show recaps
5 Comments:
is it just me, or do you think the fact that having a singer named ramesh srivastava may have contributed to voxtrot's border woes. sucks for all those people who planned to leave before the monkeys got on.
By

Luke Simcoe, at 4:47 p.m.
speaking of $10 being expensive... scalpers were having a hard time selling excess Arctic Monkeys tickets for $10/each even before the opening band started, despite the face value of around $50... i wonder if this is typical of shows at the forum.

-scott
By

scott, at 2:09 p.m.
whoa... i would've gone for that price.

i don't know if it's indicative of the Forum, but i'd imagine if the show didn't sell well they'd be pretty desperate to unload. there certainly isn't going to be a lot of walk up business.
Too bad for Voxtrot but yay for us. We saw a WAY better band open for the Arctic Monkeys...even outshining them in a few ways.

ELIZABETH.

Why is this not the biggest band in Canada? They had us eating out of their hands with thir wicked tunes. We love them.

Jule, Shannon, and Emily.
By

Anonymous, at 2:58 p.m.
seriously?

i actually quite like Elizabeth, but better than Voxtrot?