Thursday, September 20, 2007

rainbow man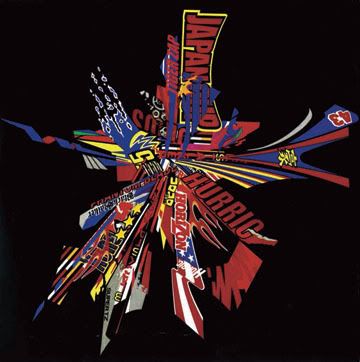 Contest: The Fader's Busy P/Blaqstarr 7" Giveaway
The fine people over at
the Fader
hooked me up with a copy of the latest record in their Southern Comfort 7" series to give to somebody. Past editions featured Ladyhawk and M Ward, Mavado and Busy Signals, and the Black Lips and YACHT, but this time around they're getting a little more electro. The 45 boasts Ed Rec boss
Busy P
, who offers up "Pedrophilia," while
Blaqstarr
rocks the flip side with "I Can Feel It in the Air." I was so psyched on this that I convinced them to send me a copy too.
As a semi-related side note, I'm not entirely certain, but I think Southern Comfort was what I was sucking back the first time I threw up from drinking.
No hoops to jump through for this one. So, if you want to get your hands on this thing, just email me at
quinn.omori AT gmail DOT com
with the subject heading
Fader 7" Contest
by noon on Wednesday, October 3rd, and I'll choose a winner at random. Easy, huh?
As always, check the Fader Podcast:
here
Labels: blaqstarr, busy p, contests
2 Comments:
M.I.A.
Commodore Ballroom, Vancouver, BC
Wed, Nov 14, 2007 08:00 PM

Can't figure out if you've got it up here already or not...
By

Maddie L., at 12:46 p.m.
nm I just found it.
yay!
By

Maddie L., at 12:47 p.m.