Sunday, December 09, 2007

chimes and church bells
Again, with the two days late thing...
On Thursday and Friday, I saw various bits of the
Transmission Festival
Showcases. These things are always sort of hit or miss, and they're also usually filled with chatty "industry" people, which can be kind of annoying, although the conference organizers were pretty easy about giving away passes to normal people, so the audiences were actually half ass attentive, which was nice.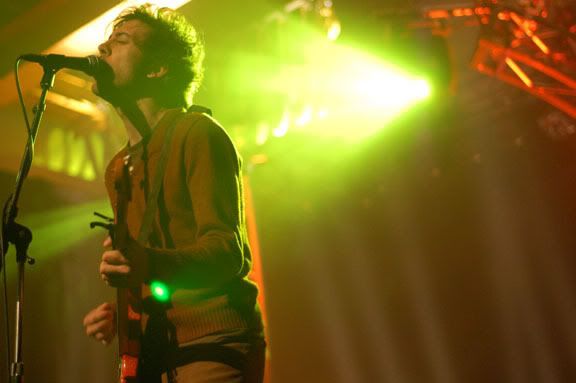 For the most part, I went to check out bands that I knew, and got pretty much exactly what I expected, with the notable (and pleasant) surprise being
Attack in Black
. I was feeling pretty shitty on Thursday (mostly due to my own neuroticism), and they definitely lifted my spirits.
During the first round of Shindig!, Brian from Japandroids introduced one of their new tunes by saying something to the effect of, "this song is about how no matter what happens in life, you always have Springsteen." I can never tell when Brian is taking the piss or not, but I concur with that sentiment wholeheartedly. And while Attack in Black aren't the Boss and his E-Street Band (who is?), their music has that same sort of hit-you-in-the-chest quality to it. They sort of reminded me of the Constantines and Uncle Tupelo at times as well, and that ain't bad either. Their recorded stuff hadn't grabbed me before seeing them, so whether you've given their studio output a chance or not, definitely check them out live whenever they're back in town. Best thing to come from Welland, Ont since my friend
Michelle
.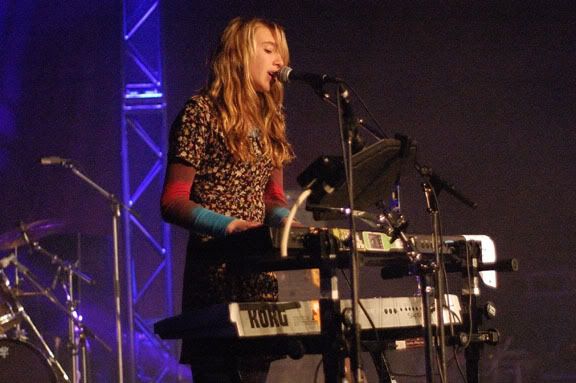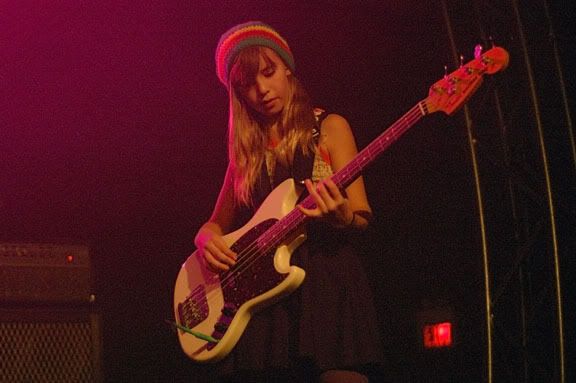 I don't think I've ever gone out of my way to attend an event just to see
Smoosh
, but last week was the fourth time that I've caught them live in the past year. Every time I see them they move further in my mind from novelty act to legitimately good band, and the other night was no different... although the youngest Smoosh-er is still a total novelty.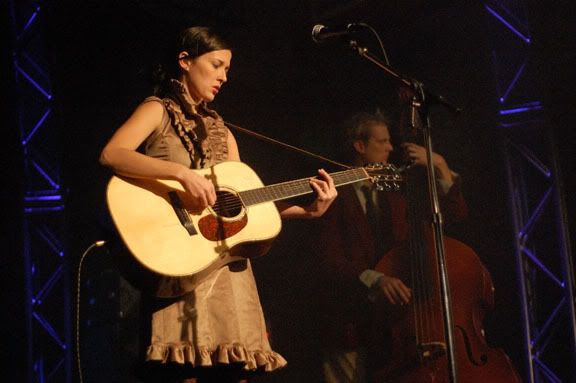 Meiko
sort of reminded me of a host of mid to late-90s female singer-songwriters. With that in mind, I'm sure it would be way cooler for me to say that she was totally unbearable, but once she started talking, she was pretty adorable, and you'd have to be a total jerk to not have been at least a bit sold on her. And I'm only almost a total jerk.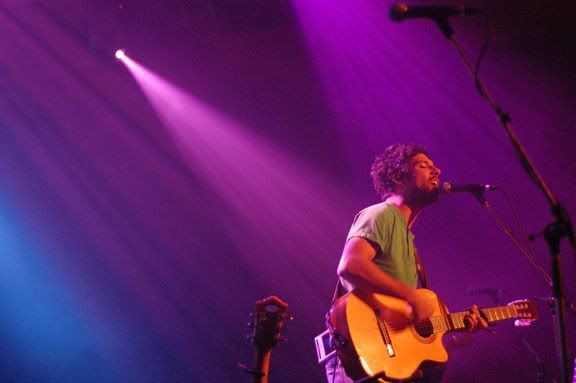 I've heard so much about
the Acorn
, that I definitely should have listened to something by them by now. I can't say that they blew my mind, and at times they verged a bit too close to that kind of "atmospheric," "heartfelt," "melodic," indie rock that I loathe, but on the whole I wasn't complaining.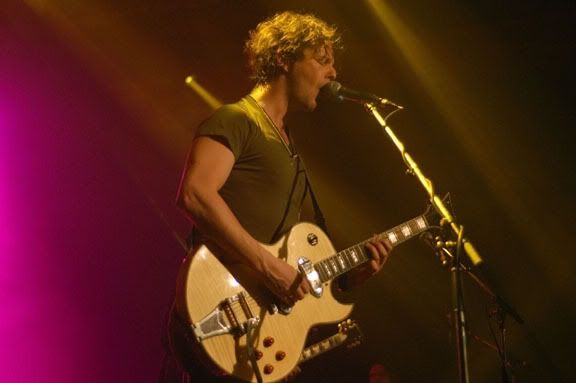 Due to a combination of laziness, mild intoxication (hence, not being able to drive when running late), and crappy transit timing, I only caught the last two songs of
Apostle of Hustle
. That's hardly enough to judge a band's live prowess on, but I will say that I never noticed how strange Andrew Whitman's posture is when he's playing, but not singing.
Ladyhawk
are at the Astoria on January 12th with
Bison
and
Jaws
. Damn.
Also at the Astoria, on January 4th
Plus Perfect
play with
All Purpose Voltage Heroes
and
Secret Fires
.
Basketball (
Raking Bombs
) are also on that Twin Crystals/Mutators/Shearing Pinx bill, which was already pretty amazing.
now playing: Attack in Black - The Love Between You and I
Labels: apostle of hustle, attack in black, meiko, show announcements, show recaps, smoosh, the acorn, transmission
0 Comments: