Tuesday, March 10, 2009

.00001 (repeating)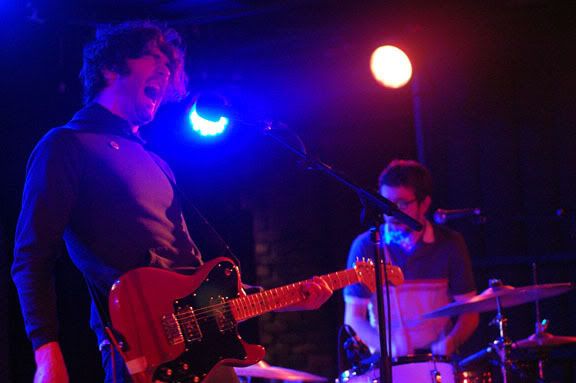 Thanks to everyone who came out to the Biltmore on Sunday. There was significantly less swapping going on compared to last time, although what was there was great and the bands were awesome.
Anyone who reads this blog with any regularity knows that
Japandroids
are one of my favourite bands to come out of Vancouver. This was their last show before they head back East for some dates in Toronto next month, and while 5pm isn't really an ideal rock 'n' roll time, they were great as usual. After TO, they're back for one show and then touring around N. America in support of their forthcoming LP,
Post-Nothing
, so tell your out of town friends to get familiar.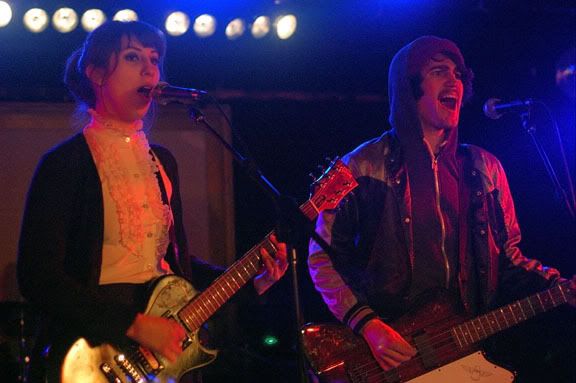 Sunday was my second time seeing
Adjective
in 24 hours, the first being their EP release show (more on that later). I was pretty luke warm on them the very first time I saw them (a couple of years ago), but they've sounded better and better each successive time (to the point where I was thrilled when they said they'd play this). Their new EP,
I'm Sorry for Your Loss
, is pretty great, and more importantly, it hints at better things to come in the future. They're also going on tour (albeit in the Summer), so once again, tell your out of town friends.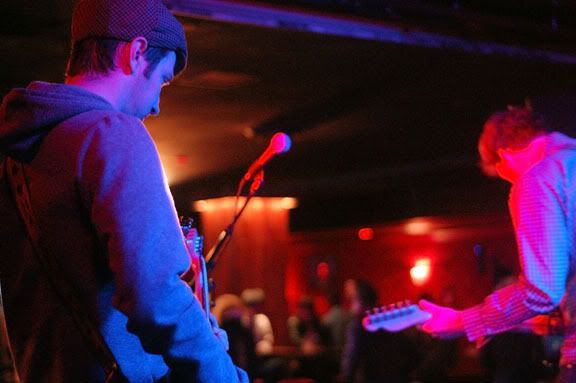 This was actually my first time seeing
DRMHLLR
, though I'd heard good things from a few people before last weekend. As with most bands I see for the first time, I wouldn't mind giving them another shot before forming an opinion, but they sounded pretty good. I'm a sucker for the instrumental quiet/loud/quiet/louder formula and they do it well.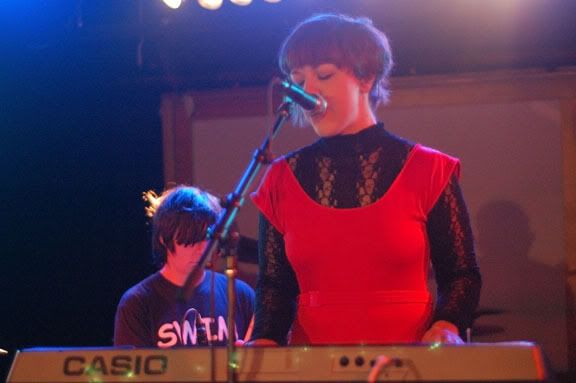 Terror Bird
are always great (and I finally picked up their 7"). And while they won't be on tour soon,
Twin Crystals
(Jeremiah's other gig) and
Nu Sensae
(Daniel's) will be... also, check out the rad glam rock threads that Daniel played in.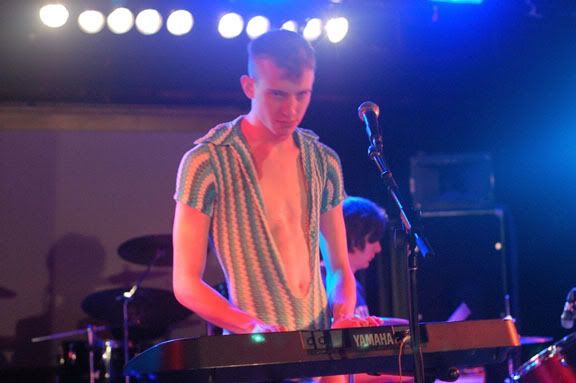 As mentioned, the night before, I caught Adjective at their EP release show at the Media Club. I already talked about Adjective, so I'll just add that they closed with a fun and sloppy cover of "Baba O'Riley" (my only complaint was not enough guitar windmills or mic twirls).
I got their in time to catch the aforementioned Twin Crystals. The "best band in the city" tag sort of changes from time to time in my mind, but every time I see them, these guys sure make a case for themselves.
March 14th marks the start of a new night (at Funky Winkerbean's of all places) called
No More Strangers
.
Cairo
plays the first night and a couple of the guys from
WinnieCooper.net
spin regularly. It goes down every second Saturday.
On March 16th,
Los Malos
, Mexican Drug Patrol, and
Zombie Pistolero & His Guns
play Skinny Mondays at the Biltmore.
Vision Quest
goes down at Video-In on March 19th. It features a bunch of video shorts as well as a live performance by
Haunted Beard
(
gr8-2000
and
Ben Jacques
) who will back Jess from
DNGROUS ADDRESS
(who, for disclosure purposes, is my girlfriend--but I still don't know why they spell it like that). Videos start at 8pm and it's free.
Azeda Booth
are at the Biltmore on March 30th with
No Gold
and
Search Parties
.
Ahna
plays a tour benefit at Honey with Robe & Allied,
Nihilist Party
, and Solars on April 2nd.
Los Campesinos
are at Richard's on April 11th.
Intelligence
is at the Biltmore on April 13th with
Sex Church
and
Gang Violence
.
The
Stones Throw
tour is at the Biltmore on April 27th.
Vivian Girls
are at the Biltmore on April 29th with
Abe Vigoda
.
The Virgins
are at the Biltmore on May 15th.
The next night, the
Twee Death
guys are bringing
Mt. Eerie
to St. James Hall.
And
Rose Melberg
is opening the Marissa Nadler show.
now playing: Spiritualized - the Straight and Narrow
Labels: adjective, drmhllr, japandroids, show announcements, show recaps, terrorbird, twin crystals
2 Comments:
Who is on the Stones Throw tour?
By

Anonymous, at 8:59 a.m.
Peanut Butter Wolf (VJ Set)

James Pants (Live Set)

Mayer Hawthorne (DJ Set)

Dam-Funk (DJ Set)