Monday, November 30, 2009

easy bake oven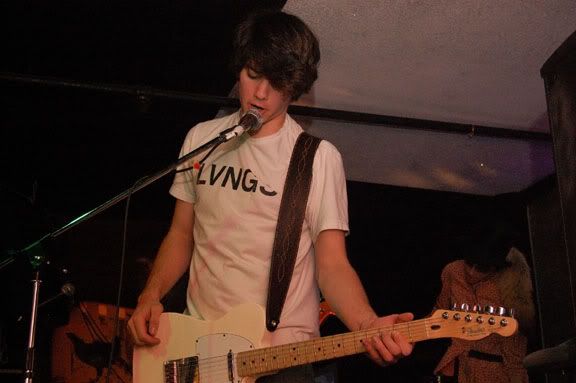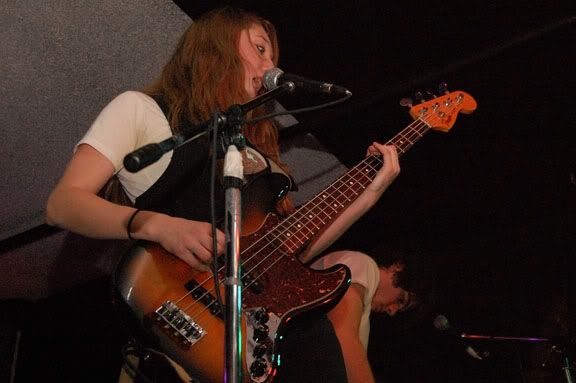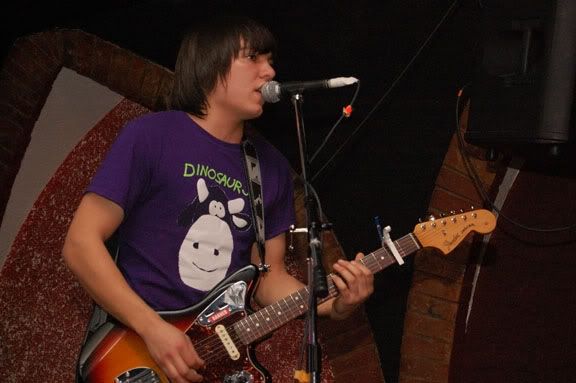 Thanks to
Manta Ray-Gun
for playing Damaged Goods on Friday. These two are becoming one of my favourite local bands (which is why we had them back, of course), so if you couldn't make it down this past weekend and haven't checked them out yet, do yourself a favour and go see them next time they play.
In the meantime, you can check out their set on Thunderbird Radio Hell
here
.
Thanks also go out to
Horsefly
, who Manta Ray-Gun brough along with them this time out (not only do they rock, but they consistently bring awesome opening bands with them when they play). It's fitting that Ian's rocking a Dinosaur Jr. tee in that photo, because that influence is easy to hear in the band's music, right down to being epically loud. Keep your eye out for them.
Heads up: No More Strangers is at the Balmoral this week.
Regulars: November 30th-December 6thMondayTuesday
Shindig
@ the Railway:
Bleating Hearts
,
Pro Nails
, and
Hidden Towers
Sailing
@ the Astoria: unknown
Wednesday
The Beehive
@ Honey: back on December 23rd(?)
Rock N Roll Pizza Party
@ the Biltmore: back on December 16th
Discorder Presents...
@ the Astoria:
Makeout Videotape
and
Machu Picchu
Thursday
Honey Lung Thursday
@ Honey:
Modern Creatures
,
Twin Crystals
,
Pompoir
,
Tight Solid
Blastramp
@ the Bourbon:
Born Lovers
Friday
Damaged Goods
@ the Astoria:
the Good News
and
the WZRDZ
Good Burger
@ Babar: unknown
First Friday
@ the Eldorado:
Black Wizard
,
Stryker
,
Merciless Onslaught
, and
Slaughter Hollow
Saturday
Glory Days
@ the Biltmore:
Blue Violets
Night Shift
@ the Astoria: ?
No More Strangers
@ the Balmoral:
Little Girls
,
Walter TV
, and
Cat Attack
now playing: Jim James & Calexico - Goin' to Acapulco (Bob Dylan Cover)
Labels: damaged goods, horsefly, manta ray-gun, show announcements, weekly listings
0 Comments: