Saturday, March 05, 2005

new ways of living
As wonderful as it is, the
Destroyer/Frog Eyes EP
just can't compete with the real live deal. On record the six reinterpretations of songs from
Your Blues
are even a little overwhelming at times. Live however, is the perfect setting for experiencing Dan and Co. let loose. Carey Mercer's squeal to a whisper twists in and out with Bejar's croon and wail, while his slashing guitar work, along with
Grayson Walker's
Spencer Krug's keys and Melanie Campbell's work behind the kit propel Destroyer tunes towards more rocking ground. That's just what happened tonight at the WISE Hall. Openers Book of Lists were also fantastic. They sound sorta garage pop, but have moments of SonicYouthy feedback. Unfortunately the few pics I took of them didn't really turn out.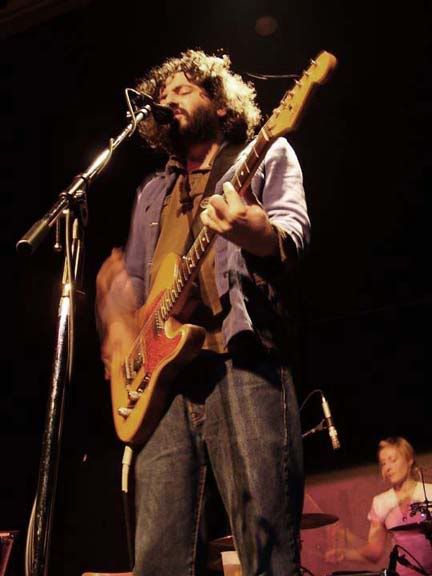 Dan Bejar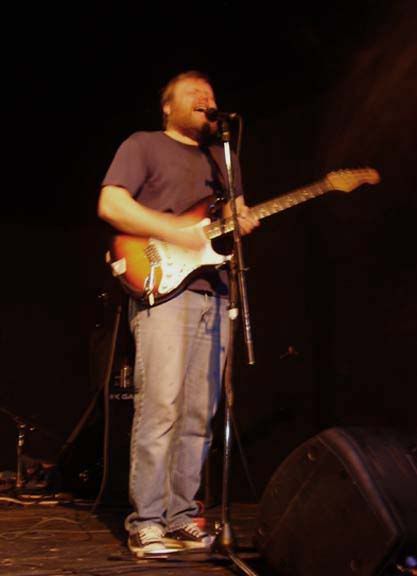 Carey Mercer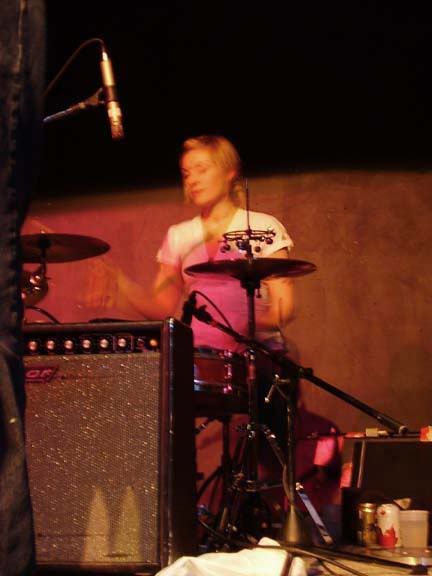 Melanie Campbell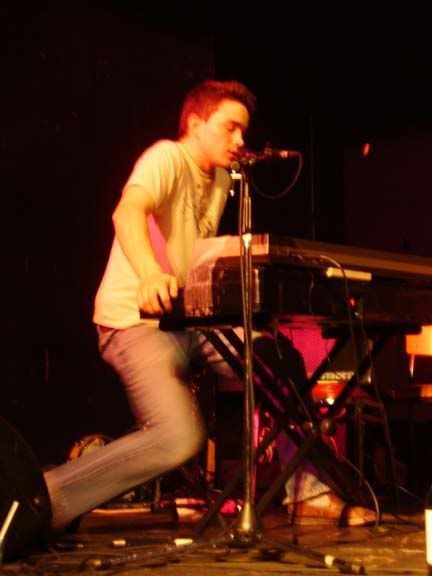 Spencer Krug
download: Destroyer w/Frog Eyes -
An Actor's Revenge (live in N. Carolina)
Before heading to East Van, I also attended the
Duran Duran
press conference at GM Place for
the Grounder
. No, seriously. It was wierd seeing a handful of early-30's local TV personalities go from consumate pros to blushing fans. Less fanboyish was
Nardwuar
, who was unceremoniously ejected from the proceedings for asking about former Duran guitarist Warren Cuccurullo selling
replicas of his penis
via the internet.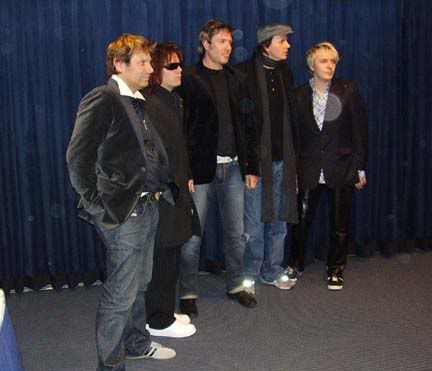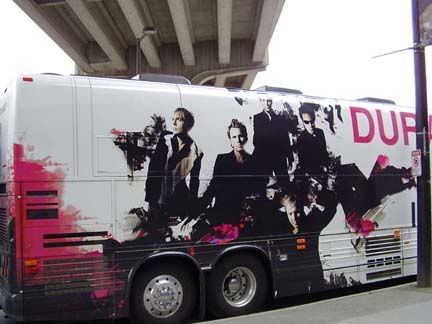 When Duran Duran comes to town its hard not to know.
Finally, here is the latest
Fiona Apple
song to leak from her indefinitely postponed forthcoming LP, Extraordinary Machine.
download: Fiona Apple -
Window
now playing: Destroyer - the Sublimination Hour
*apologies to Grayson Walker and Spencer Krug, as I had erroneously identified Spencer (who has taken over keyboard duties in Frog Eyes) as Grayson, who is no longer in the band.
1 Comments:
good pics.
none of book of lists?

-B
By

Anonymous, at 5:30 p.m.