Wednesday, March 16, 2005

nightbugs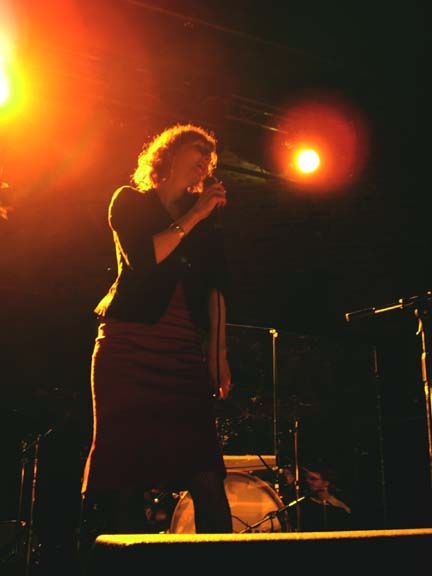 Some pics from
Sarah Slean
at Richard's last night. I have to admit, I was a tad disappointed. While I was fully expecting her to pull mostly from her latest album, Day One, I didn't realize that the new tracks would dominate the entire setlist save for three songs ("Me and Jerome," a cover of
Radiohead's
"Climbing Up the Walls," and a acoustic guitar version of "Duncan"). As I'm not to hot on the new record, you can understand the minor disappointment. Apparently "Eliot," another standout from 2002's Nightbugs was also on the setlist, but not played.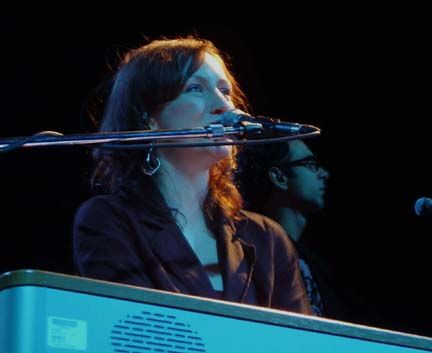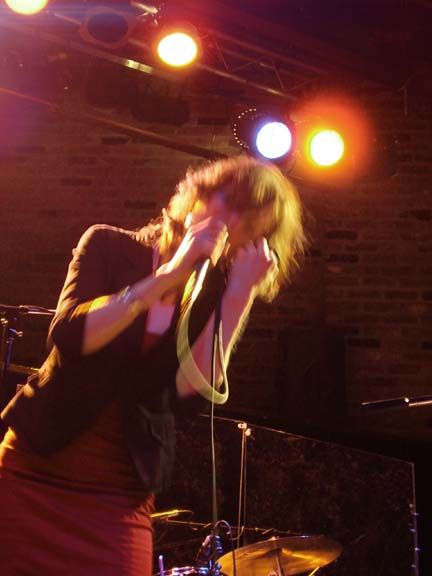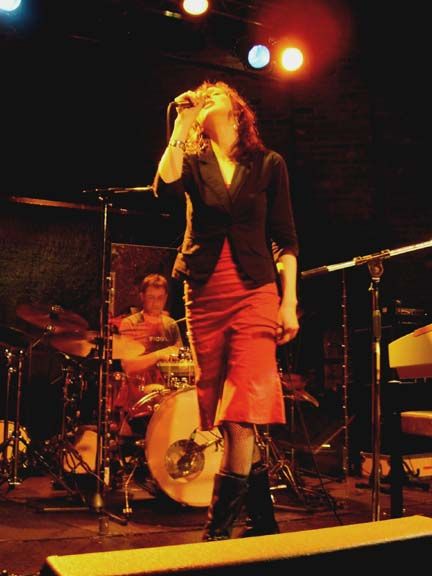 Completely unrelated, go
to this Texas radio station website
to download a ton of live mp3s from various bands. (via
Chromewaves
) If you're too lazy to look through them all
Brooklyn Vegan
has even picked out the good ones.
Magneta Lane
are now pegged as openers for Sloan on May 5th. I missed them when they made their Vancouver debut at the Pic a couple a months ago, so I just might check this show out now.
Finally, after following
the Straight's
lead (as well as a couple other places), I mistakenly reported that the
Bloc Party
show at Richard's was now moved to the Commodore. Sorry to disappoint anybody that doesn't have tickets yet, but
the promoters
have confirmed that the show has NOT been moved, and will still be at Richard's and is completely SOLD OUT. The good news is that they also dropped the hint that the band will be returning in late May to play the Commodore - presumably somewhere around the May 28th Sasquatch Fest. date.
now playing: Broken Social Scene - New Country (live at KVRX)
4 Comments:
that KVRX cache is incredible!
Your pictures suggest that Sarah Slean played Richards on Richards...
By

Yuki., at 12:40 p.m.
That last pic is great. You did fail to mention that she also played "Sweet Ones" from NB. Regardless, no "Eliot" or "Weight" = major disappointment. At least she was incredibly cute.
By

Josh, at 4:49 p.m.
fuuuuuuuuuuuuuck

erase errata!

kp
By

Anonymous, at 2:14 a.m.