Monday, March 28, 2005

there will be no hesitation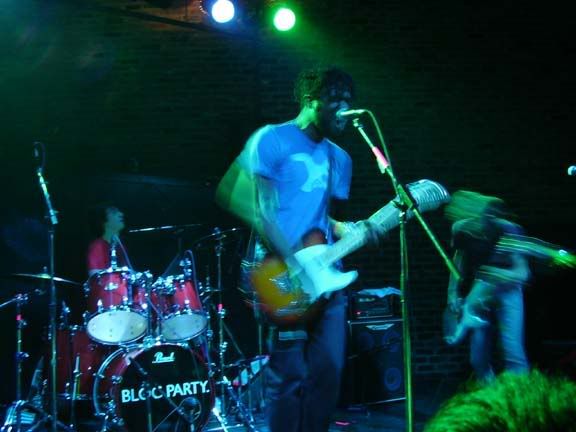 Bloc Party
rocked Richard's last night, selling the venue out a couple weeks ago due to the massive hype machine behind them right now. I, and I'm sure everyone else there, had high hopes based on the strength of their self-titled EP and the full length,
Silent Alarm
, which was released here a week ago. Well, I'm happy to report that the live show doesn't disappoint. The band was high energy, keeping the banter to a minimum while running through a somewhat brief set of thirteen songs culled mostly from the LP, with "the Answer" and "Tulips" making appearances in the encore. Their lead guitarist is also ridiculous. I can't recall what song it was offhand, but his lightning fast harmonics up and down the fretboard whilst tap dancing between two delay pedals was getting into Johnny Greenwood territory.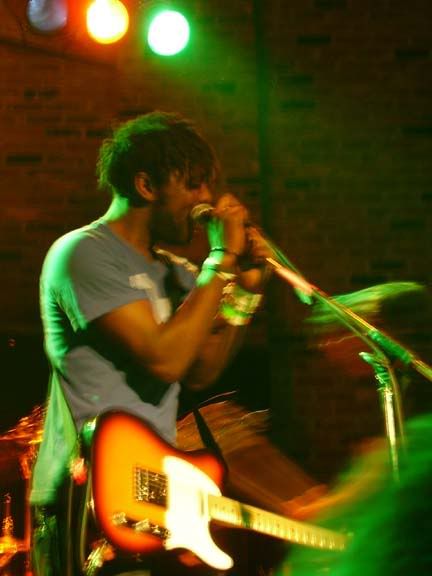 Kele Okereke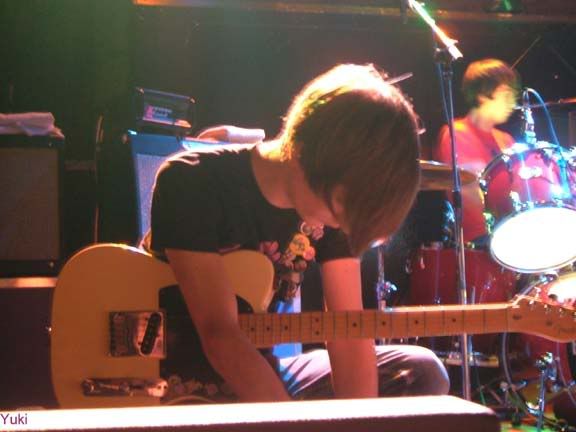 Russell Lissack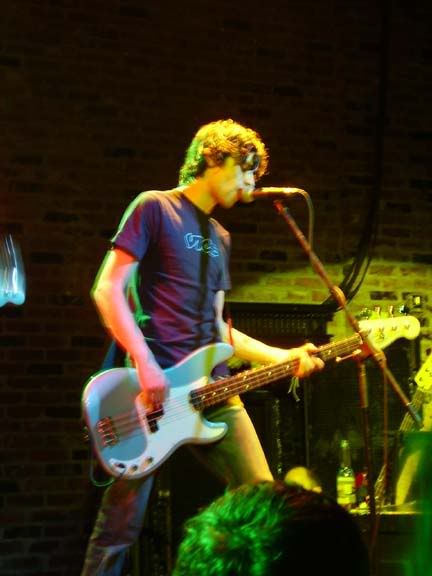 Gordon Moakes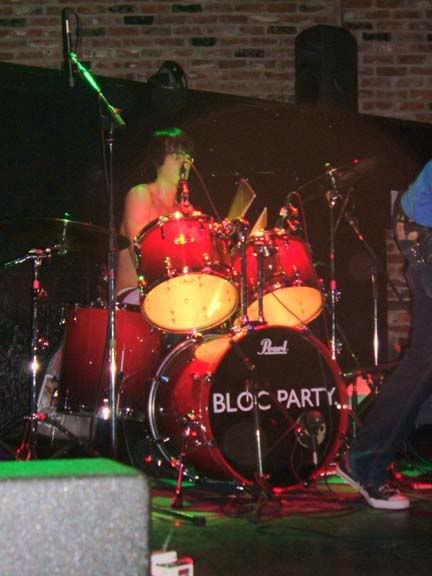 Matt Tong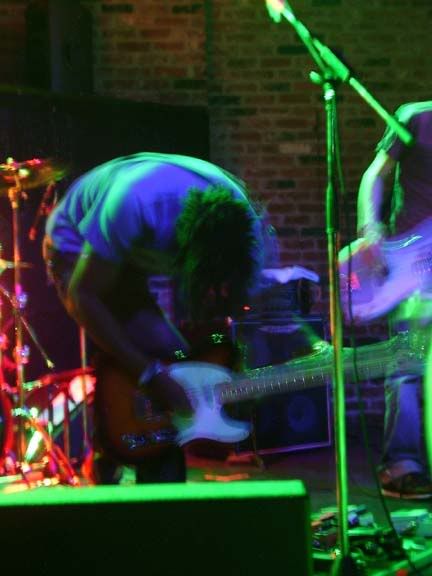 Kele Okereke
Erase Errata
, whom I was equally excited to see, were unfortunately a little disappointing. Their set was very short (maybe 20 minutes or so), and they really seem to be missing their departed guitarist (Jenny Hoyston now handles vocal and guitar duties to varying degrees of success).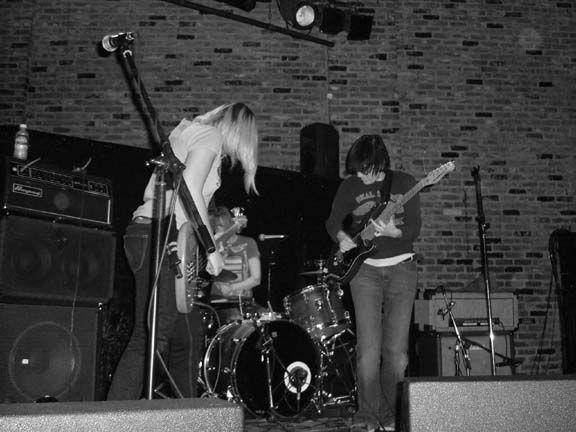 Erase Errata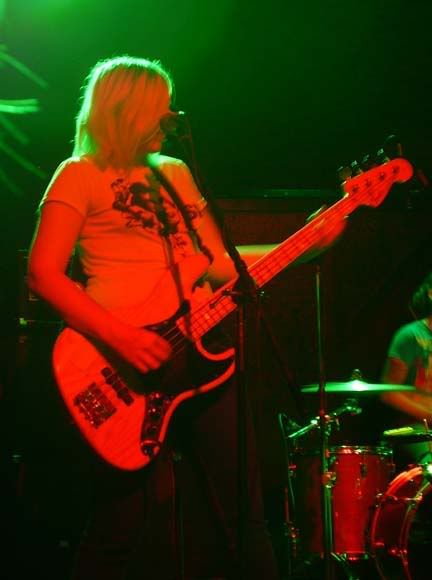 Ellie Erickson
In other news,
Radiohead
, or more specifically Johnny, Thom, and the London Sinfonietta played last night (and again tonight) @ London's Royal Festival Hall as part of the
Ether Festival.
Along with playing RH b-side "When Bluebirds Fly," they debuted a brand new song called "Arpeggi." If you surf around the wonderful
AtEaseWeb
, you can find the mp3s.
Finally, here is a repost of the Karen O sung track from that Adidas commercial that everyone is buzzing about.*
Download: Squeak E. Clean feat. Karen O. -
Hello Tomorrow Soundtrack
*a note on mp3s: Generally speaking, I'm not going to repost stuff. Links are all through yousendit.com and expire after 7 days/25 downloads so if there's something you've missed please drop me an email at quinn.omoriNOSPAM@NOSPAMgmail.com and I'll be happy to send it to you. This holds for live/unreleased stuff only. If something is commercially available, support the artist and buy the record. Buying records is fun and is much more social than the internet. In fact, don't just buy, support one of the fabulous independent stores in the sidebar over on the left or your local independent retailer.
now playing: Ikara Colt - May B 1 Day
0 Comments: