Friday, May 06, 2005

losing california
I don't own a single
Sloan
album (although I do intend on buying their recently released greatest hits cd/dvd tomorrow). That, however, didn't stop me from loving every minute of the band's one and a half hour set tonight. Sloan is one of those bands that you grow up with (at least in Canada) listening to on the radio, and not surprisingly, this meant that I felt right at home with the Sloan faithful for 90% of the time, bouncing around and singing along. Their set consisted, predictably, mostly of their numerous radio staples, but the band also kept the diehards happy by throwing in some classic album cuts, and a few live rarities.
Andrew Scott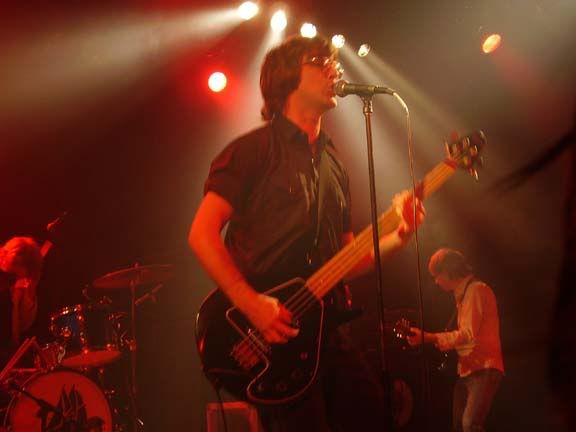 Chris Murphy
Patrick Pentland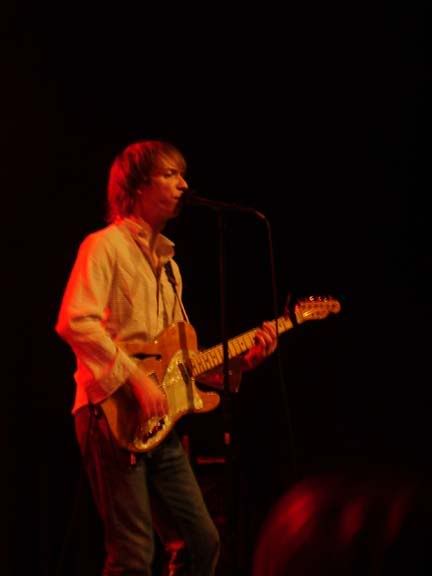 Jay Ferguson
Fellow Torontonians (Sloan migrated from Halifax a few years ago)
Magneta Lane
opened. I've had their debut EP for awhile and am suitably impressed it. Live, the ladies pulled off the sound of the record fairly well, but seemed a little overwhelmed by the room. Still, their a band that's very much worth checking out if they roll through your town.
Lexi Valentine
Nadia King
Frenchie
now playing: Sloan - Everything You've Done Wrong
1 Comments:
Lexi Valentine? oh geez, you must be joking.

kp
By

Anonymous, at 8:09 a.m.