Thursday, October 06, 2005

i guess that's how the future's done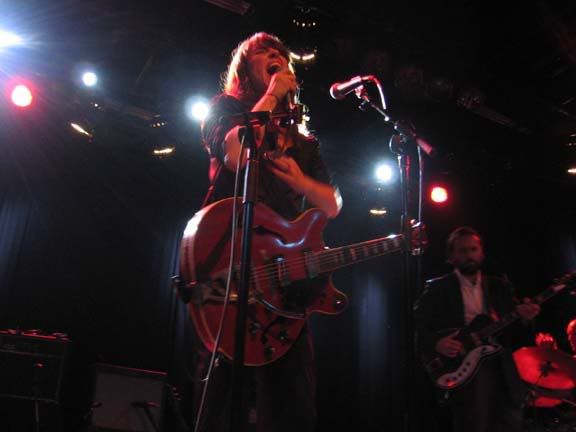 Just how amazing was that
Feist
show last night? Amazing enough for me to forget all about the hockey game (1-0, Western Conference Championship, here we come!)... no, no... better than that. Between several fantastic new songs, "Mushaboom" turning into a massive crowd singalong, a cover of BSS's "Major Label Debut," and the ever so gorgeous show closing "Let it Die," this is right up there in my favourite shows of the year. If you missed it, well... you missed out.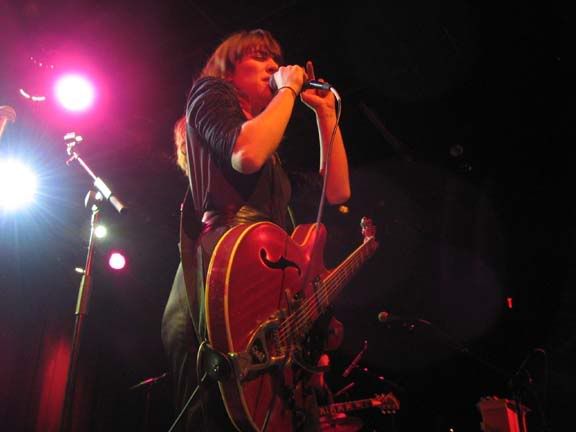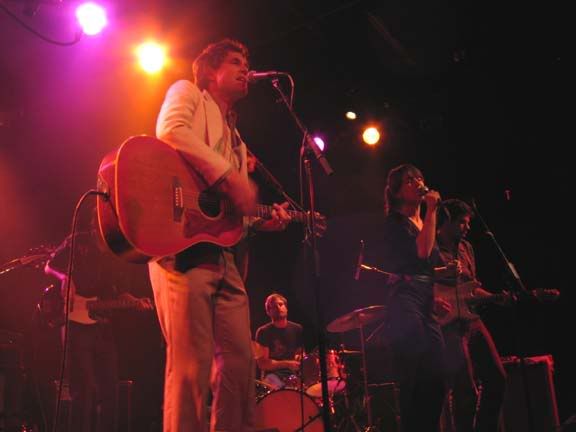 And what could add to such a great headlining performance? Great support acts. If you've read this blog with any frequency, you already know that I love
Jason Collett's
latest, and I think it's fair to say that he doesn't disappoint live either. A guest appearance by Miss Feist herself (who filled in for Emily Haines on "Hangover Days" and drummed on "Fire"), didn't hurt either.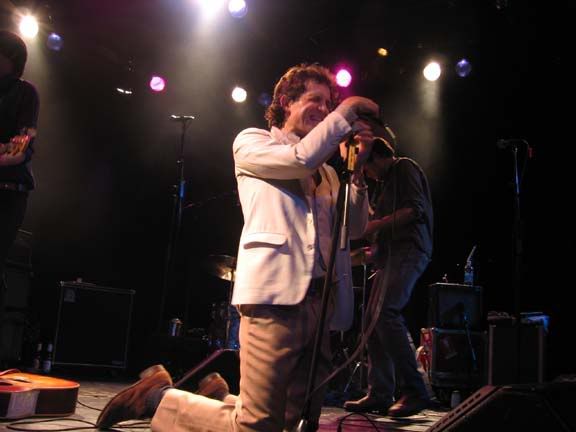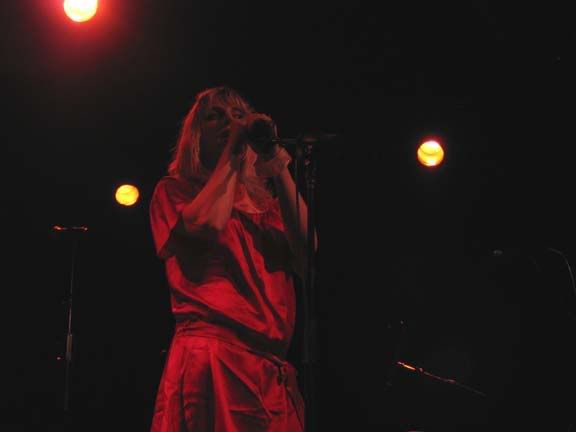 New Buffalo
opened the show, and while her stage presence wasn't exceptionally strong, she really was quite endearing. That, and the fact that "I've Got You and You've Got Me" is one of my favourite tunes from this year, kept me entertained.
more pics:
here
now playing: Diplo - Fabriclive 24
10 Comments:
Awesome photos of the show! I particularly like the one photo which catches part of Jason's jacket in the frame with Feist in the background on drums. I'd already seen Feist live for free this summer and I was thinking of bypassing her upcoming Toronto shows. After reading your post, I'm more tempted to go now.
it was more or less the same batch of songs that she was playing this summer... but if it's the same lineup, then i wholeheartedly recommend going.

well, i wholeheartedly recommend it anyway, but i have a large soft spot for feist.
By

Quinn, at 10:22 p.m.
Ladyhawk is opening the Okkervil show at the Media Club on Oct 27th...think that'll sell out?
By

Shea, at 11:18 a.m.
dunno.. but the scales were tipped on that decision already, so ladyhawk is a definite bonus.

Quinn
By

Anonymous, at 12:04 p.m.
We saw Feist here in Sydney just a couple weeks ago. She played solo and it was amazing. The pub she played in held about 70 people I think!
By

Sean, at 5:56 p.m.
great pics!
You forgot that boris is playing at the brickyard on oct 26 with sunn0))) and thrones no less!
connor.
By

Anonymous, at 9:02 p.m.
is there no shows tonight that could excuse me from a certain thanksgiving dinner? please. anyone?
By

jason, at 9:02 a.m.
ha... i think that's exactly why there are no shows tonight.
there was matt good last thanksgiving:P ..oh well i got enough food in me tonight to keep me fed for the week.
By

jason, at 12:01 a.m.