Saturday, October 15, 2005

we want the death of rock n' roll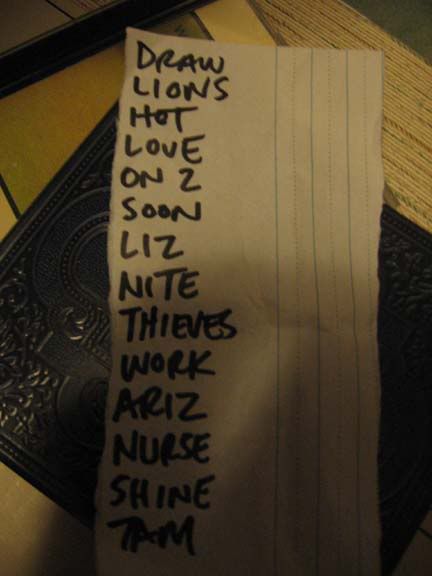 So, I did something I pretty much never do last night. I got really really drunk at a show. But if there was ever a night to do it, yesterday was probably it. The last time I had more than one drink at a concert was probably Aimee Mann a couple years ago; not exactly a get loaded and jump around kind of affair. Last night, however, was very much a jump around kind of affair.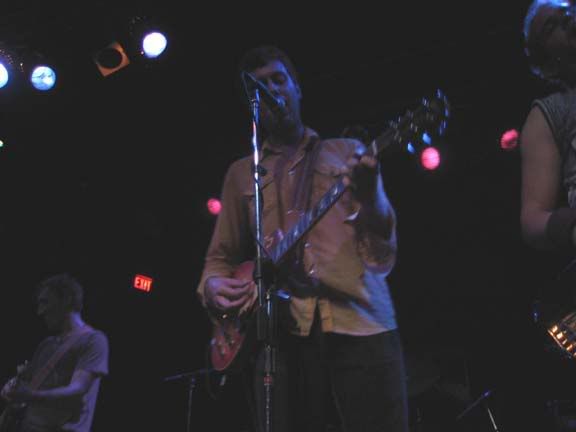 The Constantines
were fabulous. New material, old material, it all sounded incredibly tight. That, and, if they had only played "Soon Enough," I probably could've gone home happy.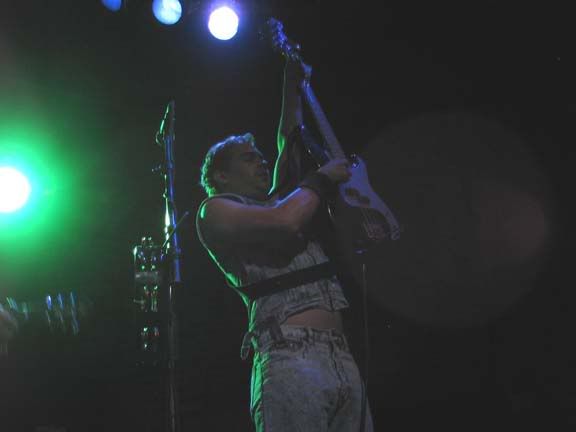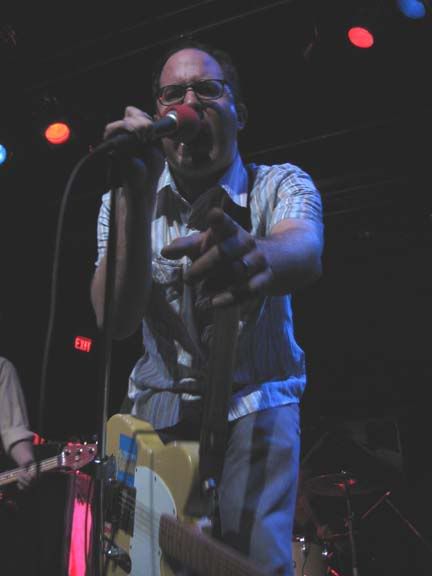 While the Cons were excellent, I'll be honest, I was more excited about seeing
The Hold Steady
. Craig Finn was almost literally frothing at the mouth (well, at least spitting a lot), as the band tore through songs from this year's release,
Seperation Sunday
, and their debut,
The Hold Steady Almost Killed Me
.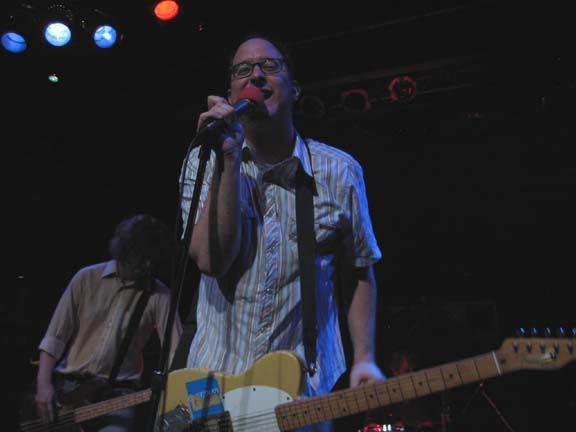 now playing: GZA and Ras Kass - Lyrical Swords
10 Comments:
I was not sold on the Hold Steady, but the Cons were fabulous as mentioned. Would you like to see a pic I took of your drunk self making faces at me?
By

Yuki., at 1:44 p.m.
sure
great shots quinn!
isn't the "soon" on the setlist "soon enough"?
sorry.. i reread what i wrote, and that totally unclear...

what i meant, was if they had just played Soon Enough and nothing else I wouldve been happy... cause that tune is so damn good.
By

Quinn, at 10:19 p.m.
yes, cons are awesome...they played that same set in edmonton (except good nurse was switched for hyacinth blues due to a request)...question though...did cons play before or after hold steady? did they play an encore? (it was a sans-holdsteady show in edmonton)
By

matthew, at 8:48 p.m.
ok, I'm dumb. I scrolled down a bit, and you say the hold steady opened. (But if you can remember, what did the cons encore with? it was insectivora/young offenders/ride on (ac/dc cover) in edmonoton).
i honestly can't remember what the encore was... but i know they didn't play Young Offenders... sadly.
they did play soon enough... i was hoping for tank commander.
By

raspberry sundae, at 8:23 a.m.
Great Blog you have here! I am going to bookmark this one.

Play free online gamestoday at arcade queen

free arcadefree arcade

Play until you drop but whatever you do don't let your boss catch you!
By

Anonymous, at 4:14 a.m.