Sunday, October 09, 2005

pull up the people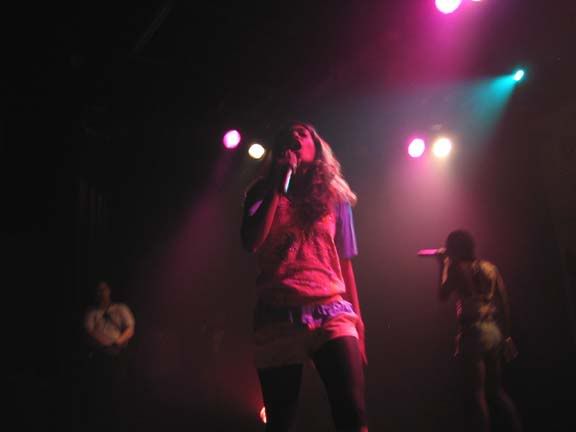 I was out of town yesterday, so here's a post about the
M.I.A.
show a couple days late...
For those of you who weren't there, you need to understand that Miss Maya has charisma to spare, so when I say that she had the crowd in the palms of her petite hands, I mean it. This time around, her beau
Diplo
was M.I.A. (puns, they're the new irony), but DJ Contra had the Diplo-thang down pact. From the DVD intro of Bush and Blair, to flipping the
Arular
and
Piracy Funds Terrorism
versions of tracks midsong, aurally, he was a dead ringer. The set included all of
Arular
(except for "Hombre," which was on the setlist but unfortunately not played), as well as a couple tracks from the import versions of the album. My only (very minor) complaint would be that the show was barely an hour, but considering she only has one album and a handful of other tracks, I wasn't expecting much more.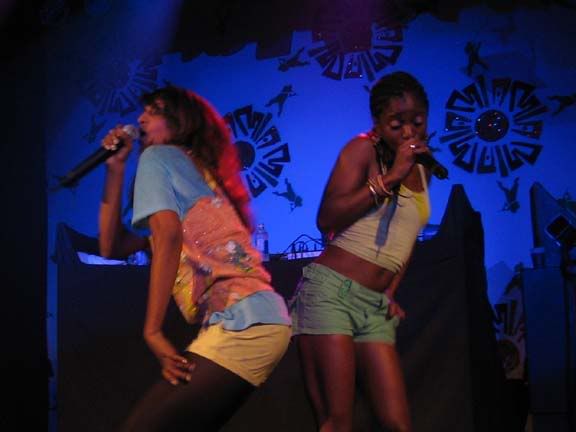 Also, I can't talk about M.I.A. without mentioning her hypewoman/backupsinger/dancer, Cherry, who celebrated her birthday onstage (with a dildo garnished birthday cake, no less). She definitely brings the performance up a notch.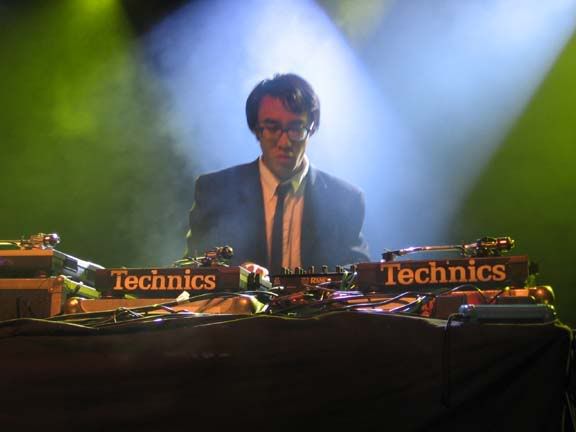 While I'm huge on M.I.A., the highlight of the night came before she stepped foot on stage.
Mike Relm
was a surprise opener. If you've seen him before, you already know how utterly amazing he is, if not you need to see this man next time he comes to town. Looking like the most unlikely DJ ever, Relm is, no joke, a turntable wizard. It's really hard to explain just how awesome he is, so for now, head over to his site and check out some of the videos. Yes, he spun the Peanuts Theme on Friday too.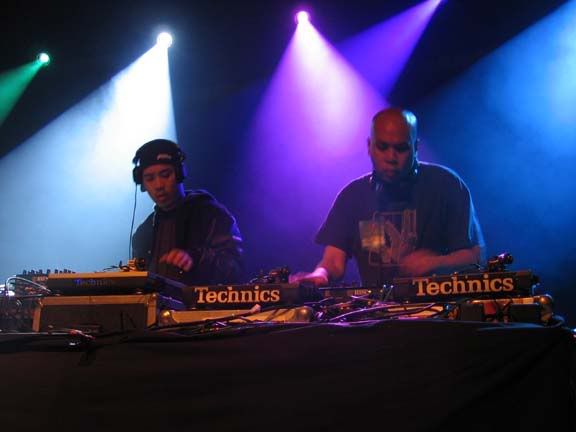 Locals,
No Luck Club
opened. I had seen them open for someone a couple of years ago, and wasn't all that impressed. Either, I was having a bad day, or they've improved massively, because they were defintely "on point" (as my friend Marina would say). Two turntablists, and one guy on keys/laptops/samplers, all resulting in instrumental hip hop madness. They make the exact music I wish I'd hear when I go out dancing, and when they dropped a vocal sample from "Yeah" into an Arcade Fire keyboard and vocal overtop of a monster beat and intense scratching, it was magic.
now playing: Diplo - Tippin' Toxic (Mike Jones & Paul Wall vs. Britney)
2 Comments:
Just so you know, your blog has gone all weird. all i see are photos, links and nothing else.
By

Anonymous, at 5:26 p.m.
what browser are you using?

I've got it working in IE and Safari, for some reason the CSS won't load in Firefox properly.
By

Quinn, at 12:20 a.m.