Sunday, January 15, 2006

we desire disorder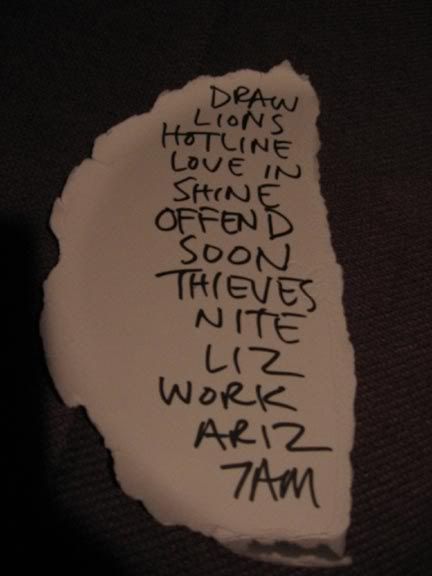 The Constantines
didn't put out the best release of 2005. In fact, I was a little disappointed with
Tournament of Hearts
. It was a good record, but by comparison, I still don't think it stands up to
Shine A Light
or their self-titled debut. That being said, the tracks from their latest were apparently written so the song arrangements were easily altered or tweaked on stage, and it shows; the tunes are monsterous live. Tonite was the fourth show I've seen them open with "Draw Us Lines," and I wouldn't have it any other way. It's one of the record's highlights, but the pounding drums and squealing guitars are so much more in a live setting. Not only do the Cons sound loads better live, but when they play they're clearly having a blast. And, when the five guys on stage are clapping, swinging guitars, and climbing onto ledges (all within the first four songs), it's almost impossible to sit still as a member of the audience. Say what you will about a drunken university crowd, but they were definitely ready to show their affection for the band tonight. "Soon Enough" was even greeted with a sing along.
The last couple of times they rolled into town (at Richard's) they were fantastic as well, but the cramped stage and the slightly smaller room serve the band well. If you managed to snag tickets for tomorrow's Media Club appearance, consider yourself lucky. I remember seeing the Cons live at the Pic for the first time, and while I'm ecstatic that they're popular enough to play bigger rooms now, there's something about being packed into a cozier club with a couple hundred people all clapping and throwing fists in the air to "Arizona."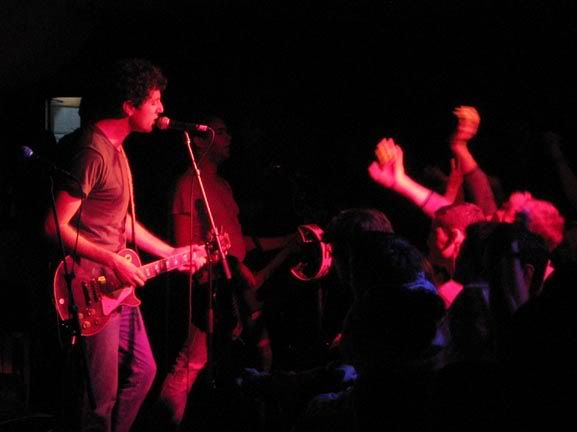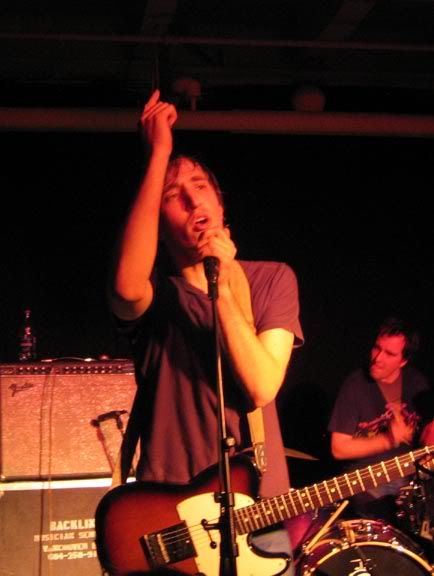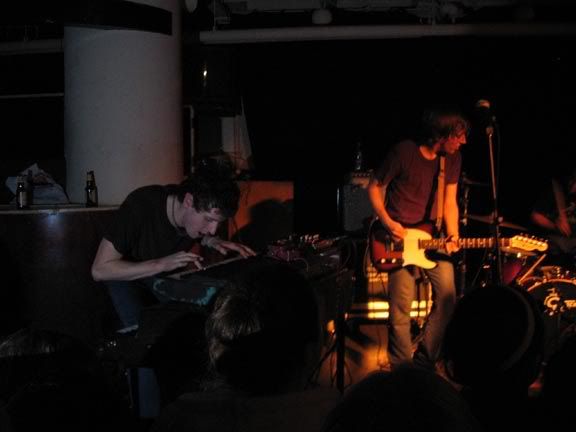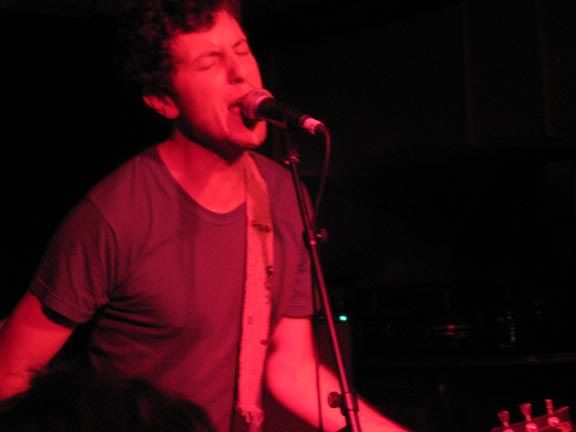 now playing: The Constantines - Young Offenders
8 Comments:
What a great show. What 2 songs were in the encore? was one of them "On to You"?
Unfortunately unrelated to your above post...I was wondering what you mean by "open show" concerning the Stills playing at the Pit Pub? All-ages? Open liquor? Yikes, I'm dumb.
By

Anonymous, at 5:05 p.m.
Open show means that non-students can go to it and that it can be advertised off the ubc campus. (the show is 19+ and, unfortunately, you do have to pay for liquor)
By

Shea, at 5:10 p.m.
paying for liqour at ubc?

i had no idea people did that!
By

Sean, at 10:34 p.m.
BETH ORTON
@ the Commodore
March 29

(Also in Toronto on April 6 at the Carlu...)

yay!
Youth Group @ Red Room Mar 2nd (with Matt Pond PA)
By

Shea, at 12:04 p.m.
Twas a great show and great to meet you also, Quinn!
I will have my pics up at some point hehe
Jenny Lewis on Mar 7th!
(Richards)
By

Shea, at 11:33 a.m.