Wednesday, March 08, 2006

rise up with fists!!!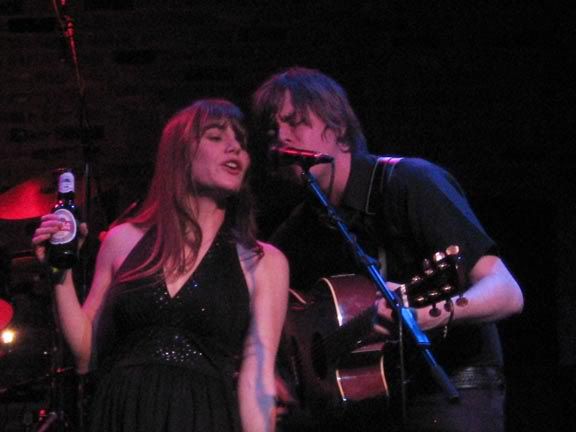 Jenny Lewis and the Watson Twins
(and a tight backing band) turned in a pretty stellar performance at Richard's this evening. The band hit the stage first, followed by Jenny and the twins, who sauntered on while singing "Run, Devil, Run." They played pretty much everything from JLew's solo debut, as well as a couple of new songs, before encoring with two covers. If you've heard
Rabbit Fur Coat
or any Rilo Kiley record, you already know that Lewis' voice is a strength, whether she's solo or avec her band, but live you
really
realize that the gal's got one hell of a set of pipes. Think Neko Case... seriously... that good.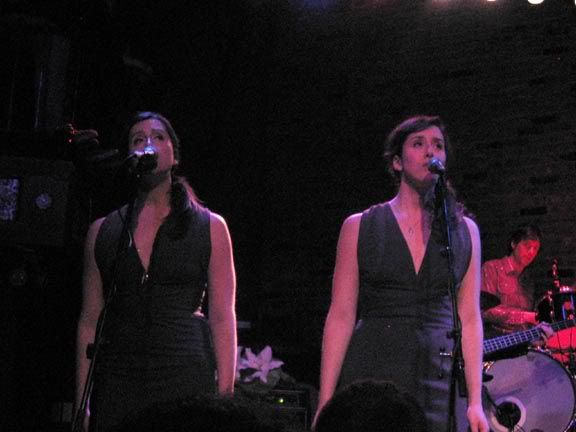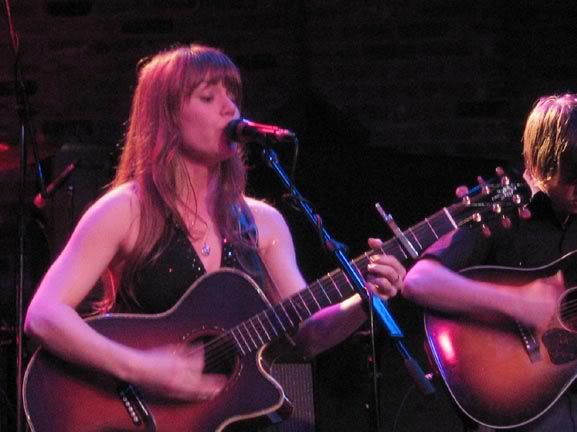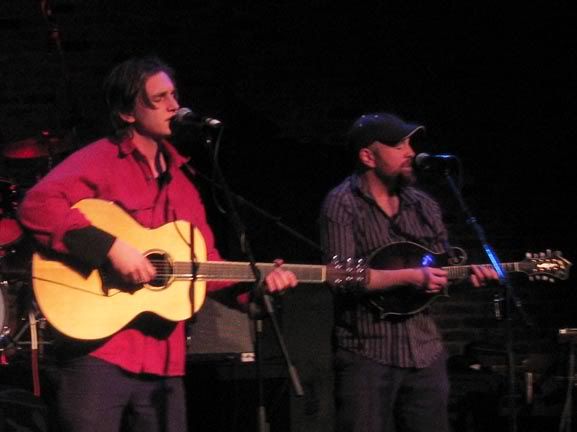 Willy Mason
opened. His set was a family affair, with his cousin helping out by backing Willy's classic sounding country with some tasteful mandolin licks. I wasn't wowed, but, other than the last song (which was a little hokey), he was an entertaining enough opener. He also covered one of his mother's songs (and I can't remember her name for the life of me), which was especially strong.
now playing: Wu-Tang Clan - Wu-Tang Clan Ain't Nuthin' To Fuck Wit
4 Comments:
jemima james wasn't it?
or something close to that
By

Shea, at 10:14 a.m.
Yes, Jemima James from North Carolina...

Great show - the new song 'Jack Killed Mom' was amazing.
By

Aleksandra, at 4:45 p.m.
nice pics... your angle was much better than mine :-)
thanks... i ended up kinda far back though... couldn't really get under the lights.

aleks: that new song didnt really have me til it became a duet.. and then the coda.. holy crap