Friday, June 16, 2006

decent days and nights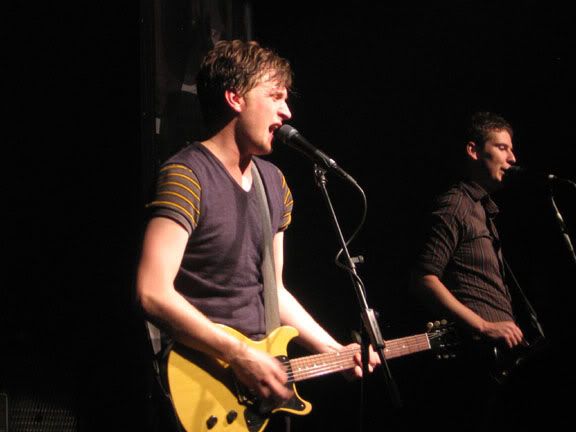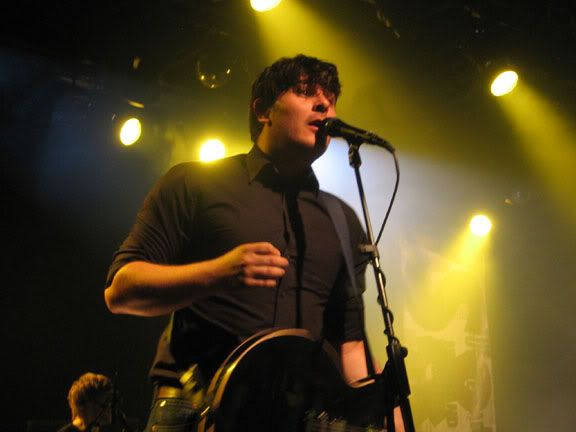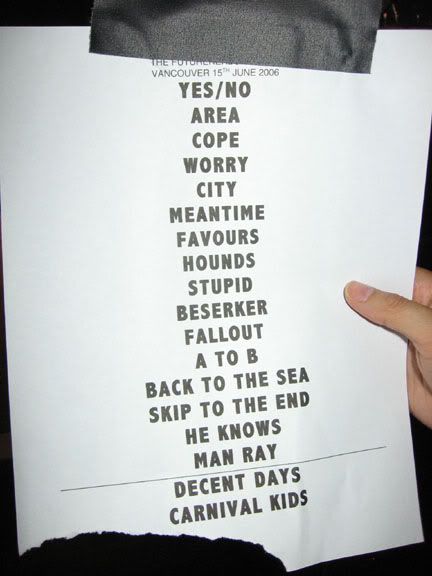 I feel like I've been starting show recaps by mentioning that I'm not really feeling the band in question's new record, a lot lately. But, I'm not really feeling the new
Futureheads
record. Maybe it's a grower - I couldn't tell you - but, it certainly hasn't grabbed me like their first full length.
As one would expect, in a live setting, the newer tunes have a lot more punch, and, for the most part, stand up well against the older material. With that in mind, the older songs were still the highlights for me. "Hounds of Love" was, of course, wonderful, but the one-two encore punch of "Decent Days and Nights" and "Carnival Kids" was mega.
The band released "Area" as a stop gap single between the s/t album and
News & Tributes
. Tonight it was great, and the release had me really amped for the new material.
download: the Futureheads -
Area
Edit:
Rob was there
, wrote a way better recap, opens a literary can of ass-kick on stage divers, and actually caught the openers.
Shows...
The Grates
are at Limerick Junction (the old Brickyard) on June 30th. I give my personal guarantee that it is impossible to see this band live and not come away with a gigantic smile on your face.
The Paper Cranes date for the 24th has now been removed from their MySpace
Atmosphere
is at the Commodore on September 5th.
Six Organs of Admittance
are at the Media Club on July 30th. My friend Kara is going to be totally psyched when she reads that.
Spike Lee's speaking at the Orpheum on August 12th. It was announced awhile ago, and it completely slipped my mind. Ticket sales are apparently going briskly, so jump on it, if you want to catch him.
now playing: Blue Grey Dots - Future Cougar
7 Comments:
How were the French Kicks?
By

Cy, at 1:52 a.m.
dammit...the grates are playing the day before we arrive! that said i'll be seeing radiohead that night.
haha, good pun.

Kara
By

Anonymous, at 8:46 a.m.
psyched out!
By

Anonymous, at 10:16 a.m.
french kicks didn't make it, van troubles.
anyone know who the opener was?
By

simon, at 10:44 a.m.
the pun was unintentional...

the Parallels opened... I didn't catch them.
By

Quinn, at 11:10 a.m.
I think the album is a grower; I've only listened 3 times, but really liking "Worry About it Later" and "News and Tributes" and "Back from the Sea" ...v different mood than the 1st album though for sure.

I just really like those kids live! I've seen them 5 times and I'll see them 5 times more if I get the chance.
By

minx, at 11:41 a.m.