Friday, June 09, 2006

don't worry about me. i'll be alright.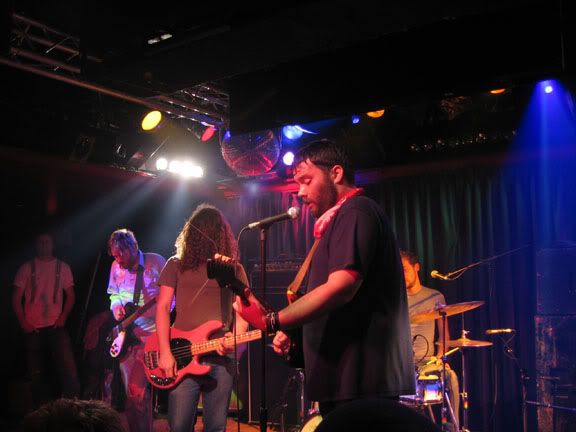 If you are just tuning in, then you might not know that I think
Ladyhawk
are a fabulous band. For the rest of you, here's another post about how great I think they are. Tonight was the boys' album release down at the Red Room.
I made it down just in time to catch the last half of Hard Drugs' set. Several members of Blood Meridian were in the band, and from what I could gather from their last couple of songs, the whole project is based around a "rock opera" (of the same name) that takes place in East Van. I can't say that I've ever been a big fan of concept albums (except maybe Blueberry Boat), but what I caught wasn't half bad. The sound was a little muffled during their set, so I'd definitely like to catch them again before I pass judgement.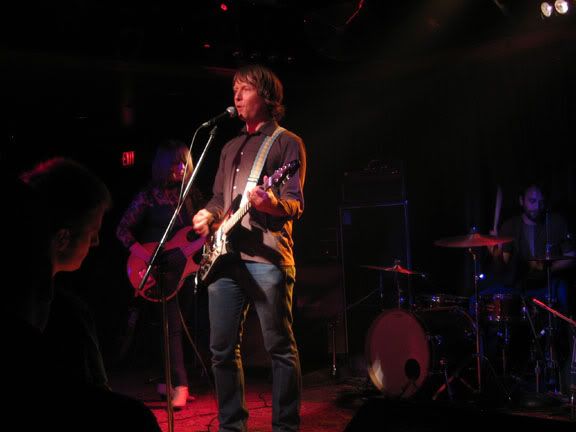 The Book of Lists
were up next. I've also never really gotten into the whole psych-rock thing, but that's more for a lack of trying than any sort of aversion. If you glance over at the sidebar, you'll note that they're one of my fave Vancouver bands, and today was no let down.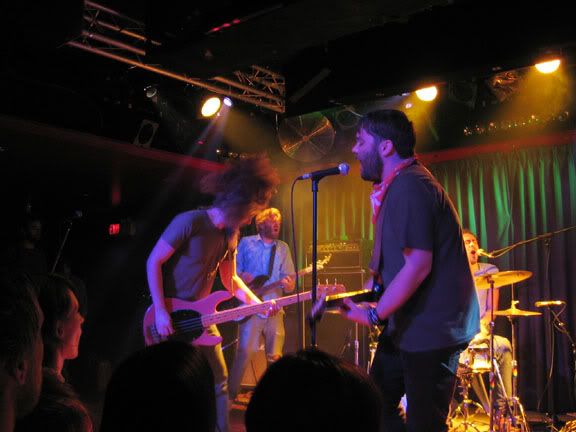 Everyone likes to champion things from their home turf, and I've always had this nagging doubt in the back of my mind about Ladyhawk. I've never questioned my own love for the band, but always sort of wondered if some of that adoration was linked to some sort of desire to see local talent get big. Truth be told, I guess it does factor in, because I would love to see some of my favourite local acts get their due. I was amped when Hot Hot Heat started getting more attention. It was awesome to hear that Black Mountain was going to be confusing the fuck out of amphitheatres full of Coldplay fans. And, it was great when the "supergroup" tag that the New Pornographers carried around tongue-in-cheek suddenly became totally apporpriate. That being said, while everyone likes to champion things from their home turf, Ladyhawk stands on it's own feet.
I don't think I've evern been disappointed with one of their shows, and this was no different. They ran through most of the album (minus "Advice"), some new tunes, and some old favourites that never ended up on the record (including my favourite song of theirs). And, while it's a little less novel now that the record is out, it's still amazing to see so many people belting out the words, based (still) almost entirely on seeing the band live over and over.
If you're reading this from the Southern end of Vancouver Island, consider making it down to the Lucky Bar in Vic tomorrow night.
now playing: Whiskeytown - Give Me Another Chance (Big Star Cover)
2 Comments:
i've only picked up on ladyhawk recently and the show was awesome.

i'm unfamiliar with their non-album track. which is your favourite (and how is it possible better than the dugout which was insane last night)? are there are sort of recording of these tracks?
By

j, at 1:53 p.m.
there may be recordings somewhere, but definitely nothing circulating widely... i only know the non-album songs from live performances.

the one i always talk about has the chorus:
i don't believe in endless love/only a joke told in very poor taste/that keeps on cracking me up