Wednesday, June 21, 2006

sharing different heartbeats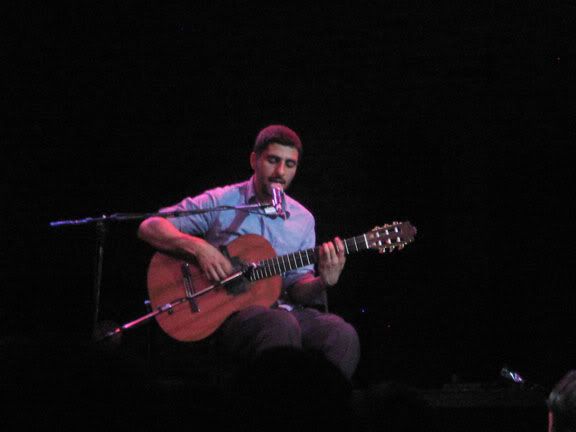 Maybe it was my mood, but I just wasn't feeling
Jose Gonzalez
this evening. Part of it was the venue, for sure. Richard's was stifling hot inside, and wasn't exactly the greatest setting for Jose's gentle acoustic picking. Part of it was the crowd as well. Please explain why you'd go to a show, cheer as every song starts like you're really excited to hear it, but then turn, and not whisper, but yell right at your buddy. Dude in the white shirt who was too stupid to work his own camera, I'm talking to you. Gonzalez's performance was actually quite good, but the setting didn't really match the mood of the music. He sort of flubbed his way through "Heartbeats" too, which is unfortunate, because the first minute or so was gorgeous. The last three songs, which were all covers, were the highlights of the night. He's an immensely talented guy, but that probably says something.
Same deal with the atmosphere for
Juana Molina
's set. As much as I dislike FolkFest, lying in the grass at Jericho while she played would've been way more enjoyable than watching her in a bar.
Psapp
were a bit of a second rate Architecture in Helsinki, but were alright.
Jesus, I'm full of complaints tonight, huh?
To make it up to you, in case you haven't heard the
original
recording of "Heartbeats," here is
the Knife
's modern classic, in all its electro glory.
download: the Knife -
Heartbeats
Billy Bragg
is at the Commodore on September 29th.
Corb Lund
plays in the park right before school starts. The Hurtin' Albertan is at Malkin Bowl on September 3rd.
You Say Party! We Say Die!
are back from Europe and playing Pat's this Friday (the 23rd).
Broken Social Scene
are on Letterman on June 29th.
Finally, while those
FBI Anti-Piracy Warnings
are irritating enough when they're ruining the packaging, this is just ridiculous: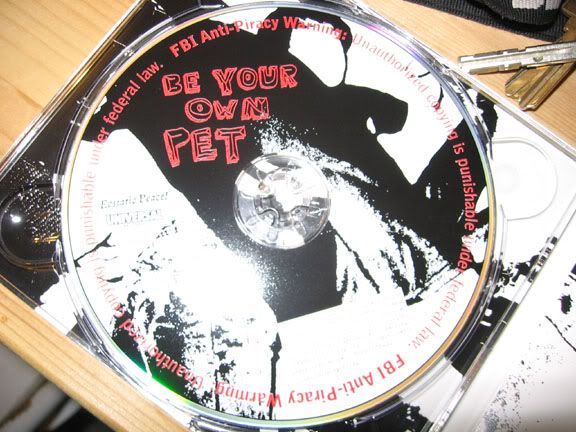 now playing: Manic Street Preachers - PCP
6 Comments:
Quinn... I think we need to get you lighter clothing for shows... that's two in a raw where you've felt overheated. ;)

I really enjoyed Psapp and those Jose was spectacular... you're right, there were some serious douches in the crowd.
"two in a raw" = two in a row
What covers did Jose do?
Rob: i dunno man... tshirt and jeans, and i dont have a lot of bodyfat to insulate me either. i swear a couple years ago it used to be really cold in Richard's all the time.

Sean: heartbeats, hand on your heart, teardrop
dude totally looks like matthew fox (lost, party of five, etc.) in that pic!
By

Hanson, at 12:55 a.m.
Saw this same line up in Portland and I felt mostly the same way about the show there. The whole thing was just ok. Nothing really worth mentioning. I totally agree about the Psapp. Overrated and generic.
By

goodnightcigarettes, at 2:35 a.m.