Sunday, July 02, 2006

what's a grown up girl like you to do?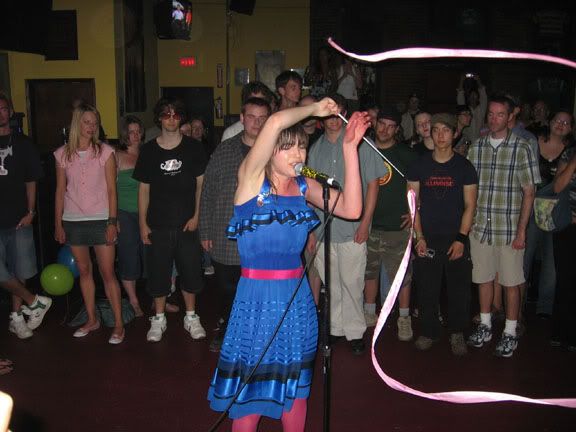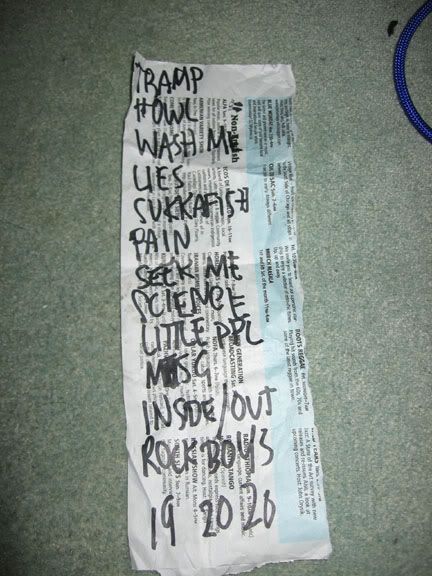 Apparently,
the Grates
label paid to fly them to "every major city in North American" on their most recent jaunt around our country. You'd think if they were so intent on promoting the album they might have put a little more muscle behind promoting the actual show on Friday. At any rate, despite the sparse attendence, the band was in very good spirits, and delivered a short but sweet set of their brand of gritty guitar-pop. You really have to just take my word for it and see them next time they roll through town, to understand why they're so great. There may not have been many people who made it out to the show on Friday, but I guarantee that all of them left smiling.
Hot Loins
opened. Cameron wasn't very thrilled with the unattentive crowd, and spent most of the between song banter heckling the audience, which was actually pretty funny. Although, no offense, but, if you're in a Vancouver band with discordant keyboard stabs, rhythmic guitar, and wailing vocals, it's a touch ironic to quip, "I guess you guys haven't heard stuff like this before"... yeah, except every second other band in the city.
On an unrelated show front, Erin from
Boompa
was kind enough to drop me a line to let me know that
the Salteens
are not only playing on the Rentals show bill, but are also on second. Regardless of order, that's almost more indie pop than you can cram into one night. If your tastes run to that realm of saccharine, you certainly shouldn't miss this one.
The Coup
are at Richard's on August 4th... which makes three shows that all have the potential to be awesome on that day.
now playing: Uffie - Pop the Glock (Sebastian Remix)
1 Comments:
I (heart) Patience.