Tuesday, September 05, 2006

summer special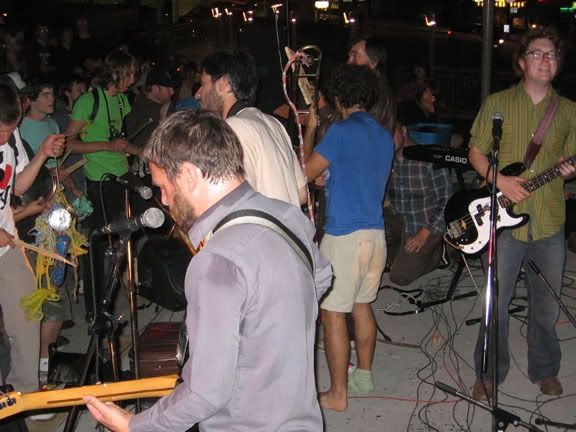 They Shoot Horses, Don't They?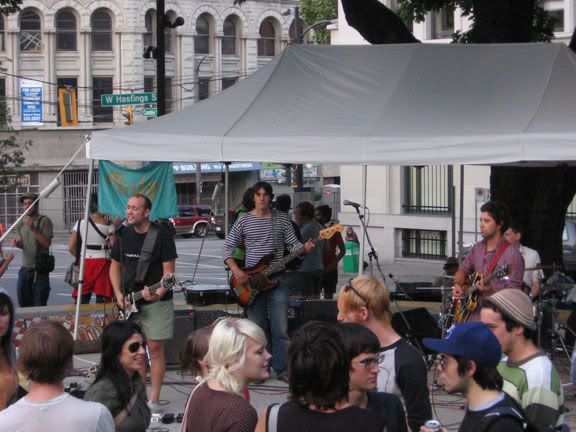 The Battles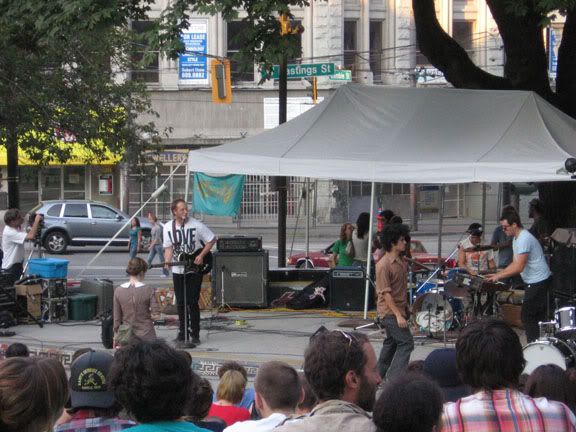 Hot Loins
I hope you'll all join me in sending a big thank you out to the fine folks at
Only
for putting on another successful Victory Square Block Party. If there's a better way to spend the last day of Summer than lounging on grass, watching a plethora of local acts, and drinking contraband booze, I have yet to discover it. Even the sprinklers unexpectedly going off didn't put a... umm... damper on the day. Terrible puns aside, hopefully you made it down, or had some good excuse like "getting paid double time" or "being at Bumbershoot." I was happy to see some of my faves, but was also pleased to finally check out a couple bands I'd thus far missed out on. Really looking forward to seeing
The Nons
again.
Were you there? Highlights? Lowlights? Funny stories?
Here is a non-VicSquare related lowlight...
One of my very favourite local acts,
Blue Grey Dots
, are calling it quits. The "official statement" from MySpace:
WE ARE NO LONGER A BAND.
WE ARE OUR OWN PEOPLE.

Yes, the rumours are true! Blue Grey Dots have broken up and each member are onto their own new fun and exciting things. We might play *one last show as a goodbye and a thank you to everyone and their support, but we never were good at keeping promises (kidding).

WE LOVE ALL OF YOU.

Paul is continuing on with his other band, 16MM
Bryan is working on this solo project, Championshp Vinyl
Nicola is working sixty hours a week and dying slowly (but she also does have something going on, but it's a secret, she won't tell you).
& Steve, well, Steve is always doing something.

Thank you to everyone again.

GOODBYE.

*it hasn't been planned
In happier news,
Ron Sexsmith
is at the VECC on December 1st and 2nd. We will forgive Ron for doing that song with Chris Martin, because most everything else he does is pretty grand.
Daytrotter
has a 4-song session by
Bonnie "Prince" Billy
up.
now playing: the White Stripes - Little Ghost
4 Comments:
Hey Quinn, per GiantStep.net, Radiodread are playing Richard's October 6.
By

minx, at 11:35 a.m.
radiodread?
anonymous tip:
rapture and presets @ dick's nov. 14 according to pfork.
By

Anonymous, at 1:14 p.m.
Radiodread = Easy Star All-Stars, they put OK Computer into reggae, they did "Dub Side of the Moon" before.

http://www.easystar.com/