Saturday, October 21, 2006

the hold steady almost killed me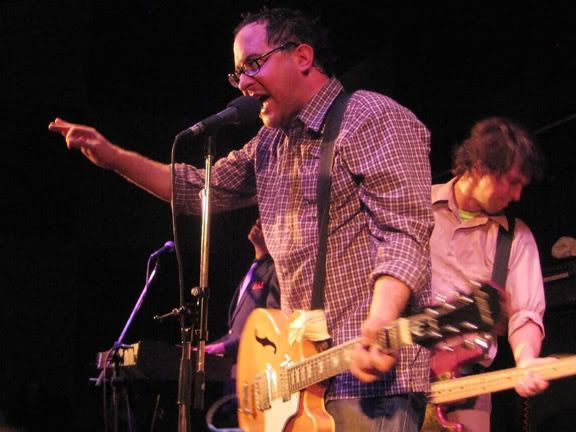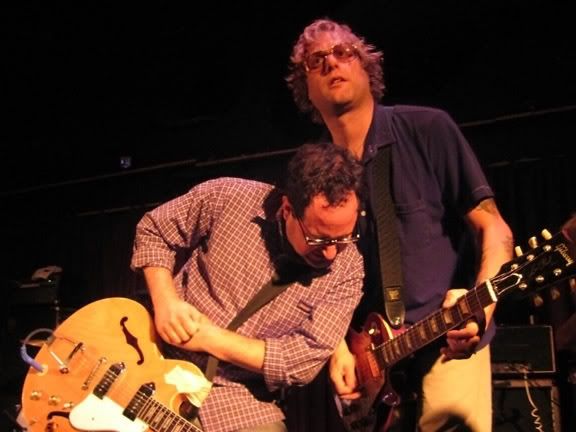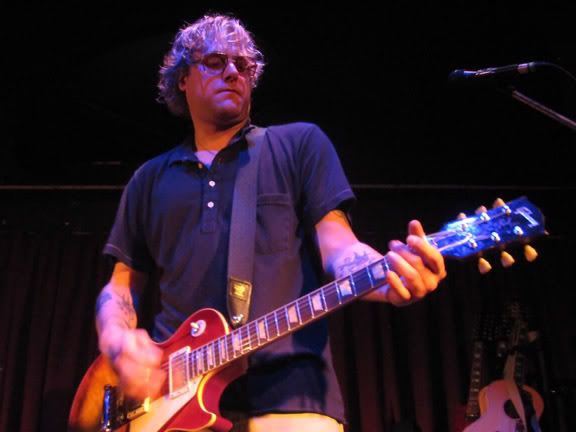 Rocking, rolling, fist pumping, boozing, shouting, jumping... the
Hold-fuckin-Steady
. Were you there? You should've been there. A mind blowing musical epiphany? Probably not. A ridiculously awesome good time? Hell yes. Craig Finn even gave me a beer when they came out for the encore. How many of your favourite bands do that?
My memory's slightly alcohol fogged, but I think they ran through almost all of
Boys and Girls in America
(minus, "Citrus" and "Chillout Tent"), 3 or 4 each from
Separation Sunday
and
...Almost Killed Me
, and "You Gotta Dance (With Who You Came With)" (which was a bonus track on the import version of their debut).
download: the Hold Steady -
You Gotta Dance (With Who You Came With)
The last time they came through town they opened for the Cons. And while it made for an awesome double bill, it also meant that me and maybe 2-3 other dudes were the only ones that were really into it. Last night was a far different story. Hopefully things keep picking up, and they can play somewhere with nicer sound next time around.
Speaking of,
Sean Na Na
opened and fell victim to the Plaza's lousy acoustics. I've only checked them out through
MySpace
, but their recorded output sounds pretty ace: like the Shins meet Ted Leo. Last night some of the subtler moments of their finely written pop were a bit lost. I'd really like to see them somewhere with a nicer PA. Oh, and if you were wondering, the guy singing was Sean Tillman, who's now better known as Har Mar Superstar.
I almost feel too partied out for Ladyhawk tonight. Almost (if you're going, by the way, make sure you show up in time for Catfish Haven).
On a completely opposite note, today marks three years since
Elliott Smith
died. And this is my favourite Elliott Smith song (and one of my favourite songs ever, for that matter). It came with the first issue of
Yeti
.
download: Elliott Smith -
Angel in the Snow
now playing: the Roots - Clones
7 Comments:
re ::JOANNA NEWSOM show.....swak has smog listed as the opener now :)[i would rather see him as headliner]
By

william, at 8:38 p.m.
yeah... i got that pleasant news when i picked up tix yesterday.

as the guys at zulu said, "the shows like a two for one"
hey, do you think anza club xiu xiu will be all ages?
By

Anonymous, at 2:33 a.m.
apparently the show is "unlicensed" which makes me think yes, but i haven't been able to confirm that.
By

Quinn, at 12:15 p.m.
really wanted to like The Hold Steady show but it came across as Craig Finn and the Schticks.

But the NP's on Saturday now how to put on a show. Presence stacked on talent with a dollop of pure awesomeness. Any set they play would be a greatest hits.
By

g, at 10:55 p.m.
whats the chance you'll repost the hold stead-gotta dance track. reached the download limit says the link. been trying to run down this track for too long. do a brother a favoure if you don't mind
shoot me an email:
quinnDOTomoriATgmail