Wednesday, September 05, 2007

if you want beef then bring the ruckus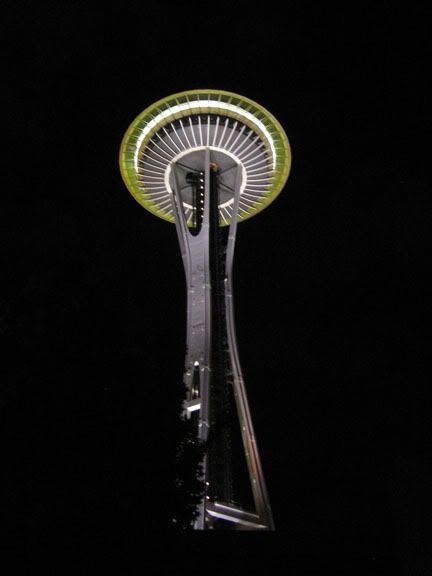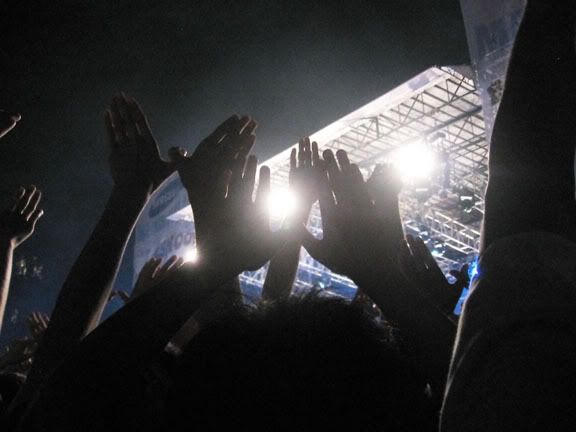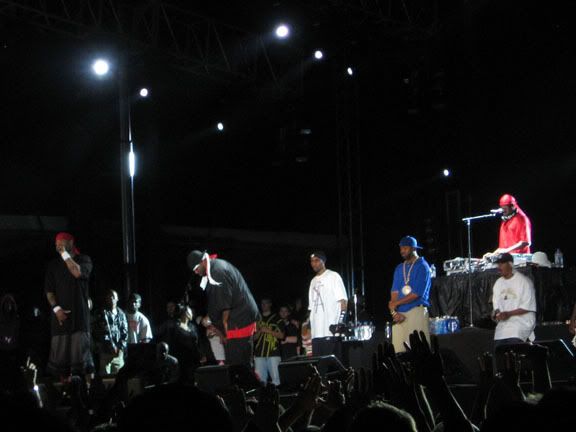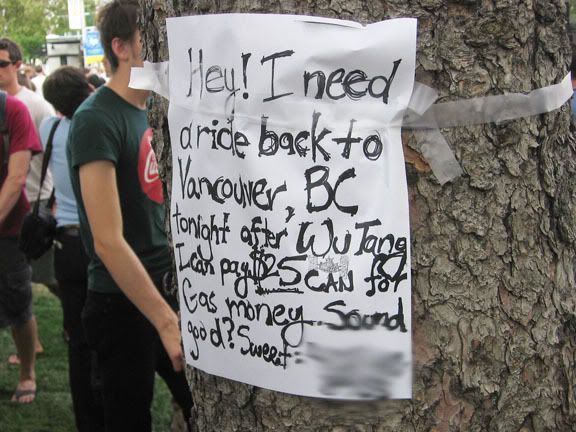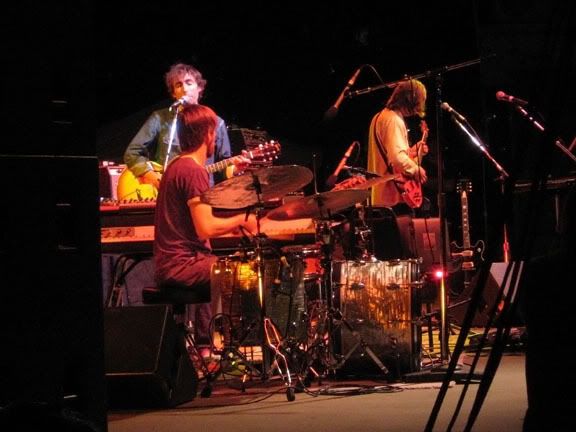 Dear Seattle,
Thank you for being such a wonderful host. I'm sorry that we only made it down for two days. Thanks for introducing us to the Whiskey Bar anyways. Please let them know that any place that serves about 200 kinds of whiskey and has both Slayer and the Band on the jukebox is A-OK in my books.
Next time we get together, please tell your friends the Wu-Tang Clan that, even though they can rock a stage better than 99.9% of other so called hip hop acts when they're and extra two men down, I would appreciate it if the Genius and Tony Starks showed up. I mean, I even wore Wallabees in honour of the latter.
Finally, your Space Needle is very pretty at night, but if she likes being the most beautiful thing around, she might not want to let Andrew Bird play a twilight set while she shines in the background. It was gracious of her to let him play that secret show on Monday after he stole her thunder the night before. It was gracious of him to bust out "Wait" for the first time in forever.
Love,
Quinn
PS: Dick's Drive-In is still the best hangover cure ever.
PPS: I hope that guy/girl found a ride back to Vancouver after Wu-Tang
I have to work for about 12 hours tomorrow... an update with listings and whatnot after that.
now playing:
Labels: andrew bird, bumbershoot, lazy show recaps, wu-tang clan
2 Comments:
I know you're short Quinn, but are you sure Ghostface wasn't there? My friends went and one showed me a picture of him.
i'm about 110% sure he wasn't there. there was some dude who looked sorta like him, but definitely wasn't him. plus, even though i did have a decent view, you can recognize his flow anywhere.

the Stranger concurs:
http://lineout.thestranger.com/2007/09/hotel_1000#more