Monday, December 17, 2007

pick up sticks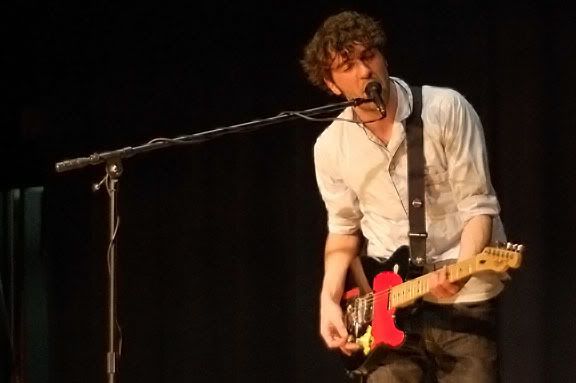 JPNDRDS
organized a little party on Saturday night down at the Ukrainian Hall, and they're such cordial guys that they even went on first. This, of course, meant that I missed their first two songs, because showing up on time is no longer my forte, but I did catch the bulk of their set.
No Wire tributes, but they brought out their McClusky cover and rocked some tracks from the upcoming
Lullaby Death Jams EP
(that is going to blow your mind, but more on that later).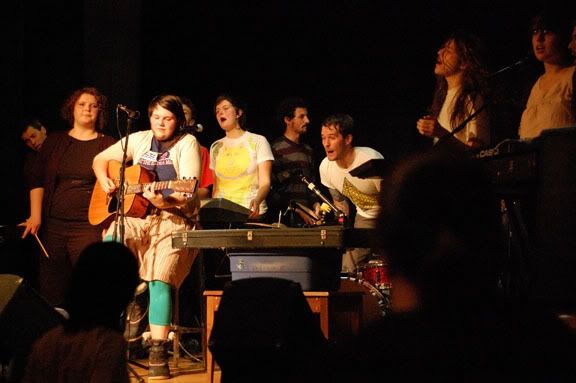 Greenbelt
... so cute... so earnest... black heart... can't appreciate.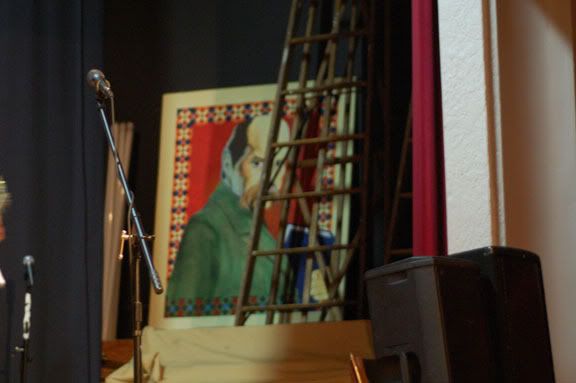 But I did enjoy this giant portrait of Lenin... errr.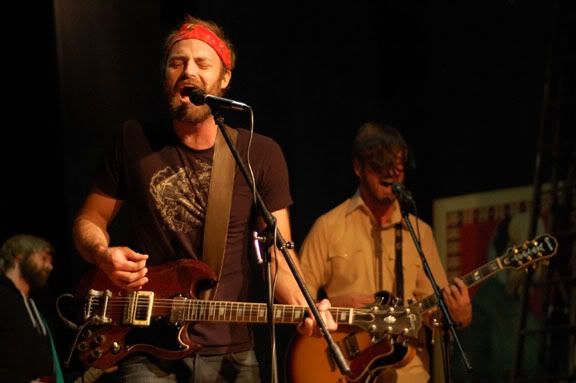 For reasons I cannot fathom (because they play all over with bands I see pretty often), I'd actually never seen
the Mohawk Lodge
live. I also had a promo copy of their newest album, and took so long to getting around to listening to it that I passed it on to someone at Streethawk, so there'd be a review before Hell froze over. But they were stellar live. I'm torn between kicking myself for no longer having that CD and thinking that they probably wouldn't have grabbed me the way they did if I had just ripped the disc to my iPod. At any rate, I'm converted. Sign me up for the fan club.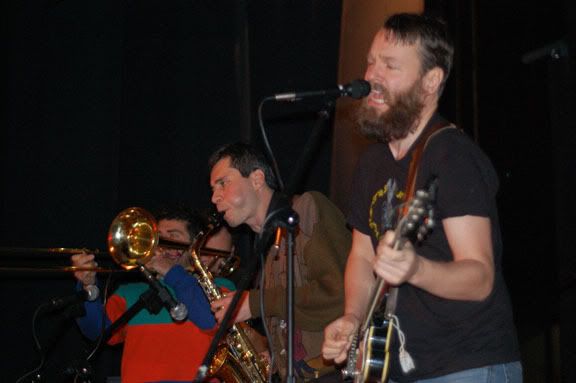 Coming into the show, I'd heard a couple of different things about
They Shoot Horses'
set: last show for awhile, last show with the old songs, last show ever. It's still not written in stone, but from what I can gather they're on hiatus (see: Fugazi, Sleater-Kinney, etc). I'm sure Bison destroyed 340 and the Clips show was nuts, but you really shouldn't have missed this one.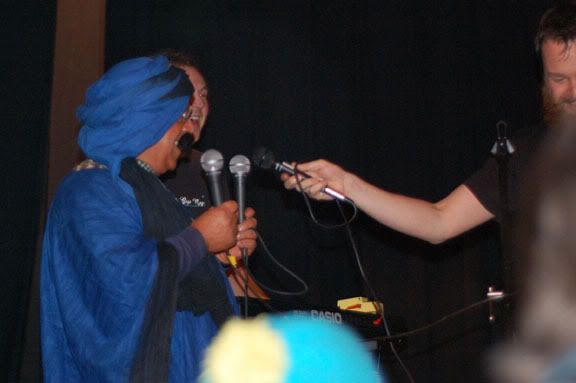 That guy even showed up to bid them adieu.
Bend Sinister
are at
Half Alive
on January 25th. Sucks to your dance music.
Yeasayer
and
MGMT
are at the Bourbon on February 1st.
Holy Fuck
,
a Place to Bury Strangers
, and
Fuck Buttons
are at Richard's on February 25th, for a show that any mother would love. Isn't it a bit embarrassing to be over the age of 16 and play in a band with "fuck" in the name?
Crystal Castles
are at Richard's on March 5th. Mark your calendars for that one... it'll sell out quick.
Dandi Wind
plays Half Alive on March 7th.
Beach House
is at the Media Club on March 19th with
Papercuts
.
Twin Crystals
play at the Astoria on February 22nd with
Owl Drugs
and
Taxes
.
Graves
are at Hoko's on January 4th with
the National Shield
and
International Falls
.
Steve Earle
is at the Centre for the Performing Arts on March 15th.
Ok Vancouver Ok
, Shindig! runner-ups
the SSRIs
,
Russian Words
,
Lala
, and
gr8-2000
are at Hoko's on December 21st.
and... if you've made it this far,
the Coup
are at Richard's on February 9th.
Enter that Buck 65 contest, ok?
Labels: big portraits of former soviet leaders, greenbelt collective, japandroids, mohawk lodge, show announcements, show recaps, they shoot horses don't they?
7 Comments:
shit, for some reason i was totally convinced the jpndrds/mohawk party was on saturday when i was overbooked with stuff to do. one of the best local lineups of the year and i had no plans friday. damnit!
that said, clancy's angels was ball o' fun at the WISE on saturday night. thanks for the recap.
By

dave, at 3:37 p.m.
whoooooops...

it was saturday.

typo.
I was able to find Japandroid's "All Lies" ep here in Toronto. It's good!
By

Matt, at 3:51 p.m.
Wasn't there a local band called Fuck Me Dead. I think that was my fav name from this recent trend.
getting your set out of the way first means getting to that keg that was there earlier.. not to doubt jpndrds cordiality of course.
It was saturday...whew! You had me.
There was a local band called Fuck Me USA a few years back...
By

dave, at 9:51 a.m.
Holy Fuck are here on my birthday! awesome